Ages 5-8 Camps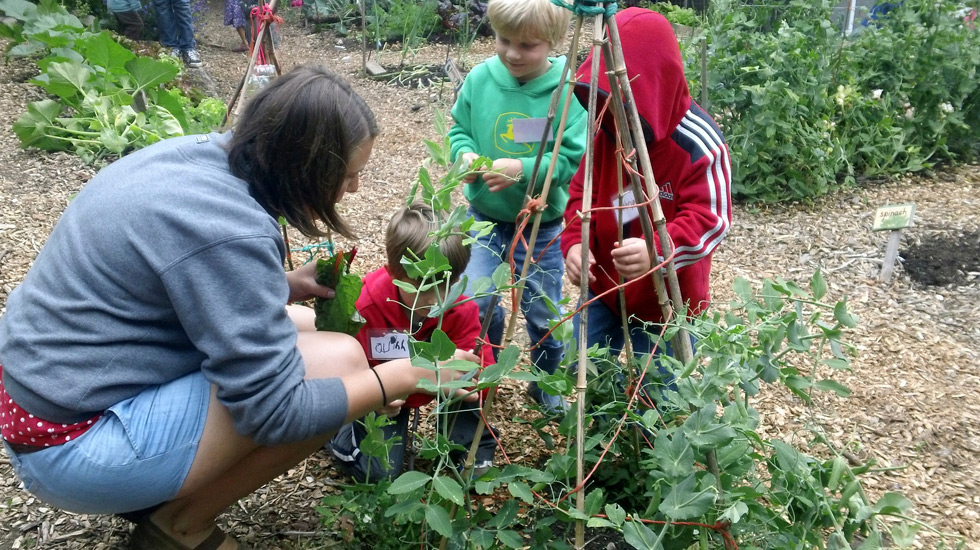 Farm Camp (for children currently in Kindergarten-2nd grade)
Join us as we plant and tend vegetables, prepare delicious food straight out of the garden, visit with chickens, and learn through hands-on exploration and experimentation. Count on dirty hands, silly stories, and yummy fresh-from-the-garden snacks! Morning or full day sessions are available. See below for details.
*Common Threads does not offer formal care after 3:00 p.m., but we have successfully "match made" families needing a longer day of care with some of our fabulous college student interns.  Please feel free to give us a shout if you'd like an introduction to a super reliable babysitter.  (One family who took advantage of this last year is still happily using the sitter they met through Common Threads a year later!)
Do you require financial aid in order for your child to attend camp? Visit out scholarships for camp page here. 
Visit our FAQ's page if you have any questions!
*REGISTRATION STARTS NOW!*
Details: Farm Camp
Location: WWU's Outback Farm
Times & cost:
All camps run Monday-Friday unless otherwise stated.
Dates: