2018-2019 AmeriCorps Food Educator and School Farmer positions now open!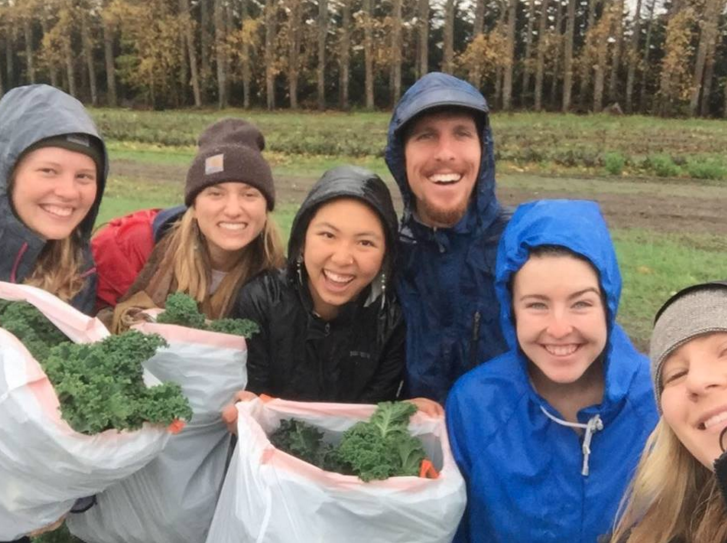 We are excited to announce that our AmeriCorps Food Educator and AmeriCorps School Farmer positions are now open! We're recruiting a team of AmeriCorps members for a service term that runs from 9/1/2018 to 7/15/2019. Applicants can apply to one or both positions, depending on interest and experience.
If you (or friends you know) are excited about helping kids in schools connect to healthy food, then consider applying.Please feel free to share this posting!
This position is contingent on funding and will also require an application via the AmeriCorps website. Applicants who submit resumes and cover letters will be informed when the AmeriCorps enrollment process is open – likely in April. Applicants will be accepted on a rolling basis, so if you are interested in applying don't delay!
Submit a paper resume and cover letter to Laura Plaut, Executive Director via mail to 516 E. North Street, Bellingham, WA 98225
The photo above is of our 2015-2016 AmeriCorps team.