Farm Camp (K-2)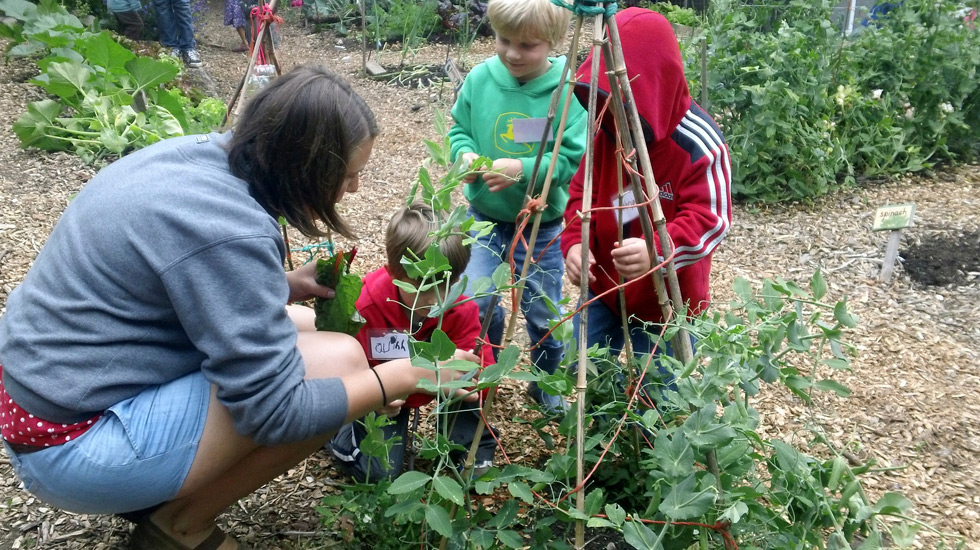 Farm Camp (for children currently in Kindergarten-2nd grade; or for children entering 1st-3rd grade in the 2018-2019 school year)
Join us as we plant and tend vegetables, prepare delicious food straight out of the garden, visit with chickens, and learn through hands-on exploration and experimentation. Count on dirty hands, silly stories, and yummy fresh-from-the-garden snacks! Morning or full day sessions are available. See below for details. Our 2017-2018 Food Educator team will be leading the fun!
Programs must have a minimum of 6 participants to run.
Visit our FAQ's page if you have any questions!
Farm Camp runs:
Morning session 9:00am-12:00pm ($135 early bird pricing up until 1 week prior; after 1 week $155), or
Full day session 9:00am-3:00pm ($195 early bird pricing up until 1 week prior; after 1 week $215)
Pplease contact jessica@commonthreadsfarm.org to be added to waitlist 

April 2-6, 2018
June 18-22, 2018 (FULL)
June 25-29, 2018 (FULL)
July 2-6, 2018 (4-day prorated week due to July 4th holiday) (FULL)
July 9-13, 2018  (FULL)
Signing up siblings for camp? For your first child select "1 Child" and for your second (or third, fourth, etc.!) select "1 Sibling" for the discounted price. If you have a child in a different camp during the SAME WEEK (e.g. one in Farm Camp, one in Preschool) you can select "1 Child" for one of the camps and "1 Sibling" for the other camp to still receive the discount. Sibling discount is only applicable for a registration fee of an equal or lesser value.
Scholarships: We offer need-based scholarships. To apply for a scholarship click here
Note 1: The Outback is located at WWU across from the Arboretum — just south of the Fairhaven Residences between 25th St. and South College Way. From Bill McDonald Parkway, take 25th Street up the hill. Staff will be waiting at a trailhead on the west side of 25th Street at the intersection with Arboretum Drive. This is the only pick up and drop off location.  Please do not bring your children to other places, it makes it hard to keep them safe and accounted for!
Note 2: A confirmation email with further information will be emailed to the address you provide. If you don't receive it right away please check your junk mail folder – contact us if you don't see a confirmation: info@commonthreadsfarm.org or 360-927-1590