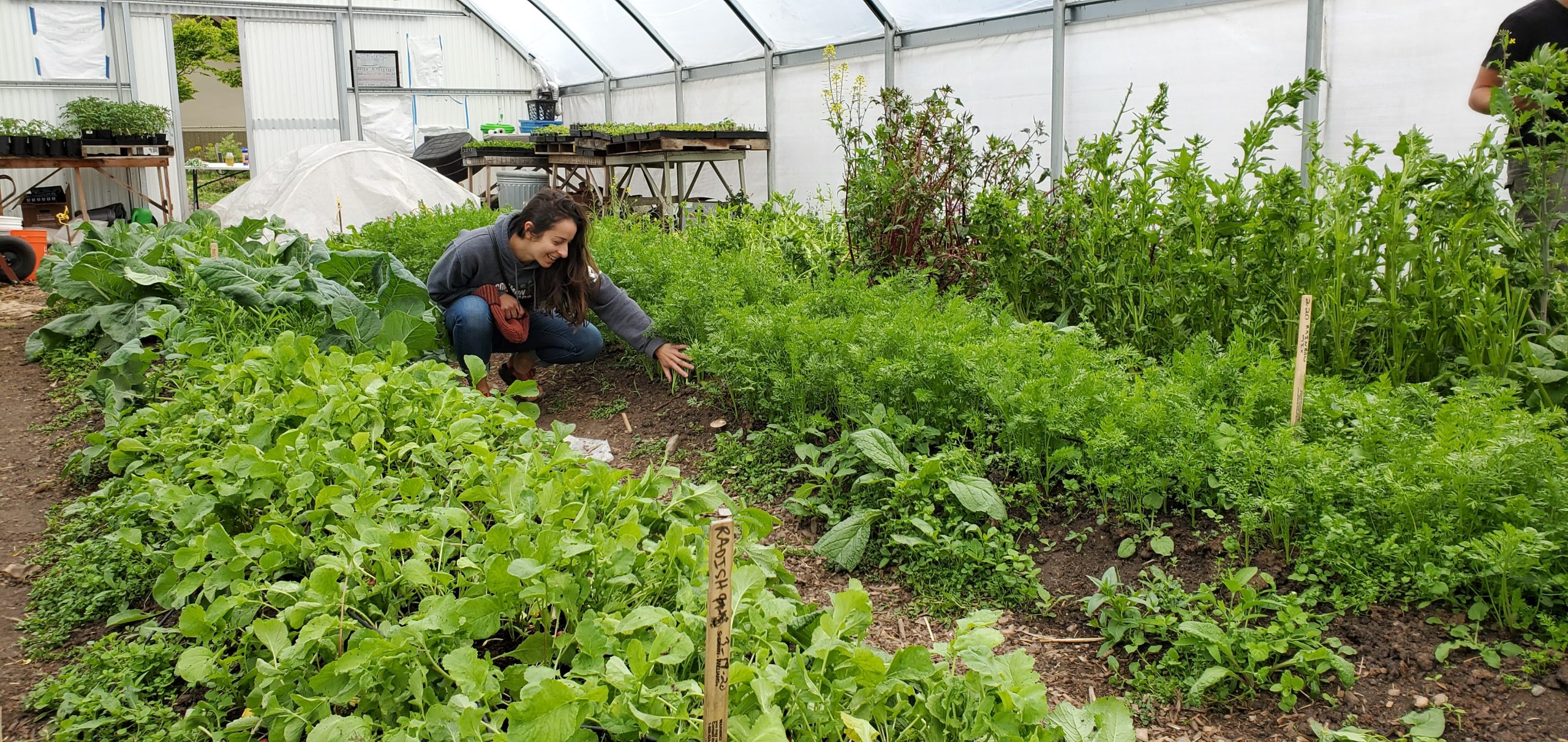 Volunteer with Garden Care at a School Garden
Common Threads is excited to welcome volunteers back to the garden for the growing season! 
Spring Garden Work Parties/Ongoing Support
Students are also returning to the gardens during the school day, which means that volunteers are typically needed for larger projects outside of school times that can't be done with kids during school garden lessons.
Summer Garden Care
Volunteers also play an important garden care role during the summer months (June-September). Volunteers are invited to "adopt a garden" for a week at a time to make sure they are cared for. There is an option in our application to signal your interest in summer care, or you may contact your Food Educator.
If you signed up this past fall or winter, you don't need to sign up again unless you want to volunteer at a different school garden. Fall/winter volunteers should have received an email in March with information about spring volunteer opportunities. If you haven't received a follow-up email, please contact us at
volunteer@commonthreadsfarm.org.
COVID updates: All volunteers will be provided with volunteer guidelines and safety protocol before their first day, including health department recommendations on mask use, sanitization, and distancing practices. Numbers of volunteers in a space at one time are limited based on garden space and the current phase for Whatcom County.
You can sign up here if you are interested in helping out this growing season. 
We coordinate gardens at the following schools and community sites:
Acme Elementary School
(Alderwood Elementary School – under construction)
Birchwood Elementary School
Carl Cozier Elementary School
Cascadia Elementary School
Columbia Elementary School
Cordata Elementary School
Everson Elementary School
Fisher Elementary School
Geneva Elementary School
Happy Valley Elementary School
Harmony Elementary School
Kendall Elementary School
Kulshan Middle School
Lowell Elementary School
Northern Heights Elementary School
(Parkview Elementary School – under construction)
Roosevelt Elementary School
Silver Beach Elementary School
Skyline Elementary School
Sterling Paz Community Garden
Whatcom Middle School – garden and hoop house propagation
Don't see your school? 
Contact us
 for more information.
Interested in volunteering during school garden lessons with students?
We are currently seeking lesson volunteers at Whatcom Middle School (Mondays, Tuesdays, Thursdays, Fridays 12:15-2:30pm) and select elementary schools.  If you're interested, please reach out to
volunteer@commonthreadsfarm.org
.