Gimme 5 for healthy kids!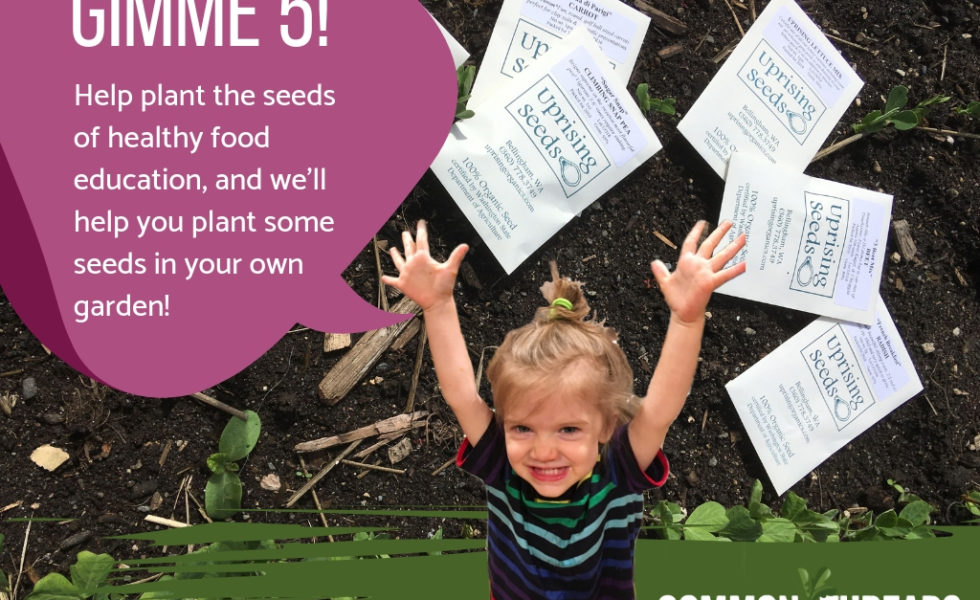 Gimme 5!
$5/month, 5 friends, 5 minutes
Did you know that it costs $60 per child (just $5/month) for a year of healthy food education?
If you've already joined our Perennial Circle as a recurring donor through our Gimme 5 campaign, thank you!
If you haven't yet…what are you waiting for?
Keeping gardening and cooking programs accessible to ALL kids in our community depends on the generosity of people like YOU!
Will you also consider
introducing 5 of your friends to Common Threads? They may be interested in summer camps or Insect Safari on July 13th, 2019!
taking 5 minutes to tell your story on social media of why you care about healthy food ("I just signed up as a monthly supporter of Common Threads and here's why…")