Gimme 5 for healthy kids this Fall!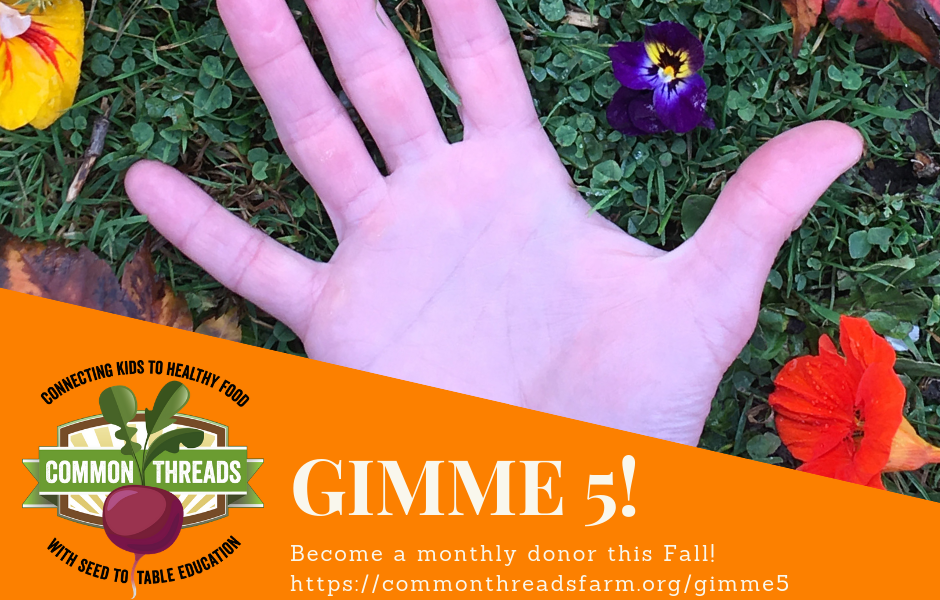 Gimme 5!
$5/month, 5 friends, 5 minutes
Did you know that it costs $60 per child (just $5/month) for a year of healthy food education?
Between now and the end of 2018, we're looking for 200 new healthy food champions ($5/month donors). Could one of these be YOU?
Will you also consider
reaching out to 5 of your friends and inviting them to do the same (it takes a village if we're going to reach 6000+ kids sustainably!)
taking 5 minutes to tell us your story of why you care about healthy food
When you make a donation or tell us your story between now and December 31st, 2018, we'll enter your name to win one of five great prizes:
a Common Threads mug

a Common Threads t-shirt

a Common Threads sweatshirt

a produce basket from our school gardens

a week of Spring Break or Summer camp