Insect Safari benefit for Common Threads
 Kid-friendly entomologist and science educator Don Ehlen will present his astounding collection of live and preserved specimens, and Common Threads Americorps Food Education team will be on hand with crafts and games. Come celebrate the school year!
Wednesday, July 11, 5-7pm
Boundary Bay Brewery Beer Garden
1107 W Railroad Ave, Bellingham, WA 98225
Admission is FREE for kids ~ and Boundary Bay's Beer Garden has a delightful play area!
$10 suggested donation benefits Common Threads seed-to-table programs!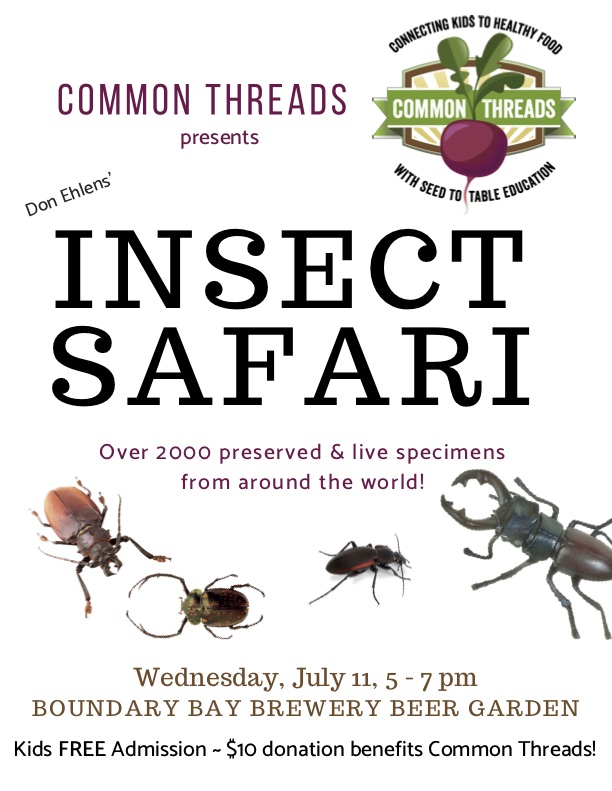 Questions? Please contact info@commonthreadsfarm.org