Serve as a Food Educator or School Farmer!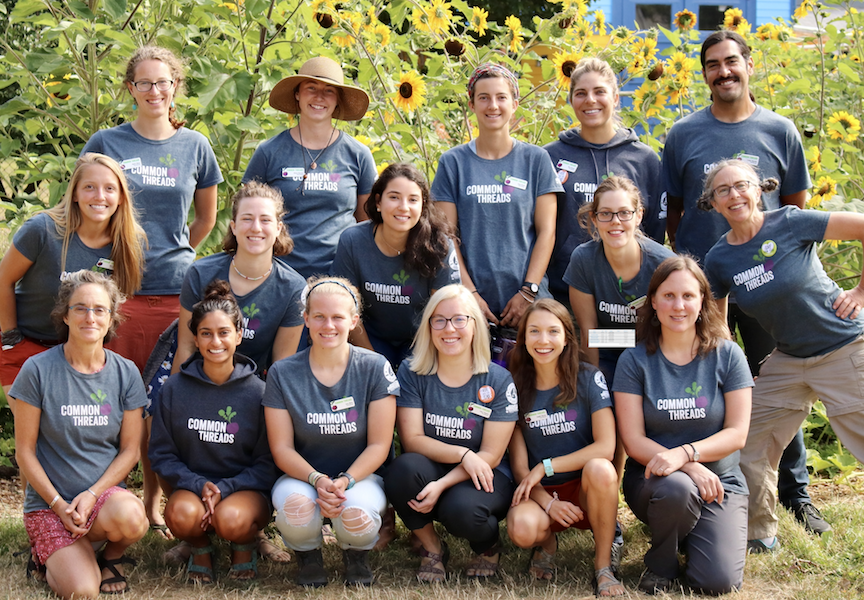 We are excited to announce that our AmeriCorps Food Educator and AmeriCorps School Farmer positions are now open! We're recruiting a team of  20 AmeriCorps members for a service term that runs from 9/1/2019 to 7/15/2020.
For a second year Common Threads is partnering with other similar organizations across the state of Washington.  If you are interested in serving as a Food Educator at Common Threads or any of the following organizations, you may also apply to them via Common Threads' AmeriCorps Food Educator application.  Please make sure to indicate which site(s) you're interested in serving at in your cover letter!
You may learn more about our partner site organizations and their service opportunities sites by contacting them directly (or checking out their websites!):
If you (or friends you know) are excited about connecting kids to healthy food through gardening and cooking, then consider applying.  Please feel free to share this posting! Applicants will be accepted on a rolling basis, so if you are interested in applying don't delay!
To apply: Please submit a paper and electronic resume and cover letter to Laura Plaut, Executive Director via e-mail (laura@commonthreadsfarm.org) and snail mail: 516 E. North Street, Bellingham, WA 98225.
(We encourage both paper and electronic since we've found e-mail applications sometimes go missing!)
An application through AmeriCorps is also required.  Successful candidates will be directed to this application process once it is available.
The photo above is of our 2017-2018 AmeriCorps team.