Spring Break Camp Registration is OPEN!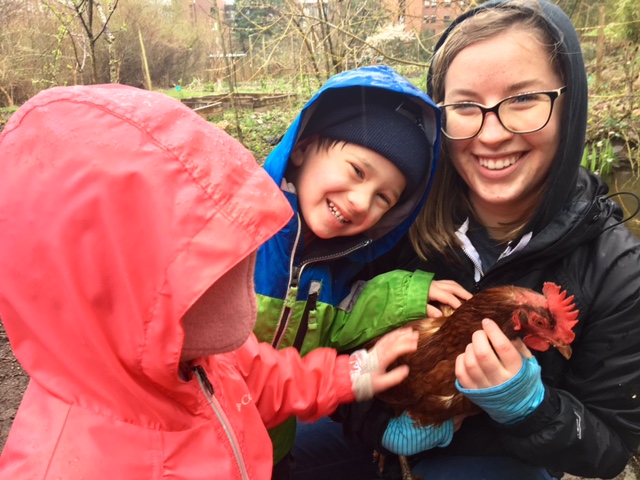 Registration is now open for this year's spring break camp, the week of April 2-6. Our outdoor camps connect kids to healthy food in the garden, in the outdoor kitchen, and at the picnic table!
Our 2017-2018 Food Educator team will be leading the fun, searching for signs of spring! Thanks to our supporters, we offer need-based scholarships to make sure that everyone who wants to can participate.
Our camps take place at the The Outback at WWU, a magical space with large gardens, lots of trails for forest exploration and several sheltered learning and gathering spaces.
We are currently offering the following camp options: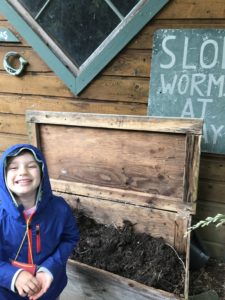 Preschool in the Garden (for kids not yet in Kindergarten) — We'll explore the garden using all of our senses, and help make yummy snacks fresh from the garden. And of course, we will visit the chickens! Count on dirty hands and silly stories!
Farm Camp (for Kindergarten-2nd grade of the current school year) — We'll plant and tend vegetables, prepare delicious food straight out of the garden, visit with chickens, and learn through hands-on exploration and experimentation. Count on dirty hands, silly stories, and yummy fresh-from-the-garden snacks!
Camp Honey (for 3rd-5th grades of the current school year) —  In addition to planting, harvesting, cooking and eating some delicious lunches, we will learn about the important role that bees and other pollinators play in the garden with a special focus on habitats including the bee hives located on the south end of the farm..!  And the buzz is that at least a few of the snacks prepared will feature honey!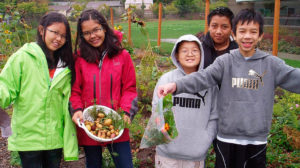 All camps run Monday-Friday, with a special Open House for families during the last half hour of the program (further details are provided once you are registered).
Please visit our Camp Programs page for more info and to REGISTER!