Volunteer Opportunities!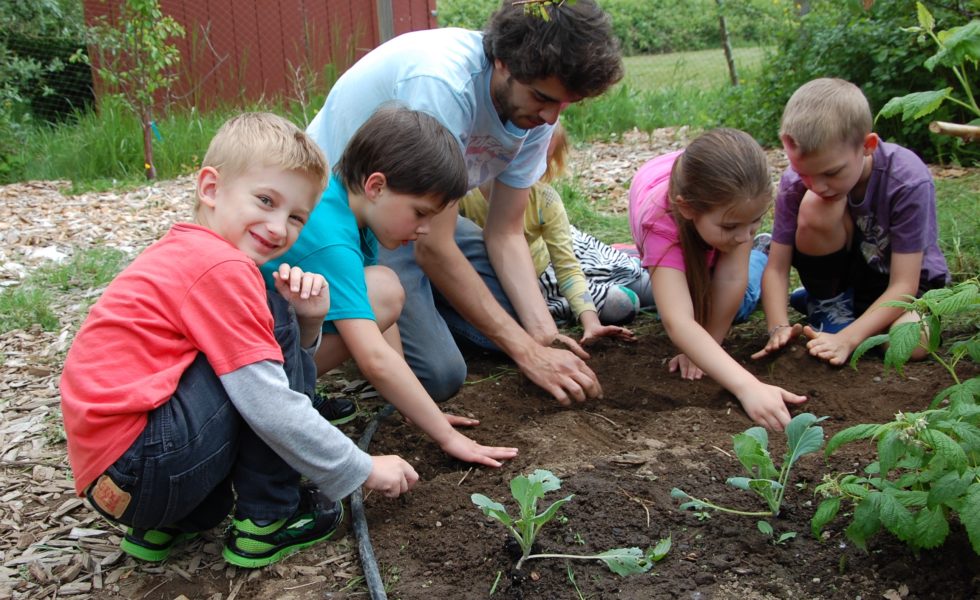 There are LOTS of ways to get involved in seed-to-table food education with Common Threads! Please take a look at the opportunities available. Email jessica@commonthreadsfarm.org with any interest, or complete our convenient new online form!
GARDEN
_____ School Garden Lessons: Assist Common Threads' Food Educators with school garden-based lessons. Includes experiential outdoor education and facilitating small groups of students. No gardening knowledge required (but welcomed!).
_____ Garden Maintenance & Care: Weed, prune, mulch, plant and water during the school year and summer break.
_____ Special Garden Projects: Occasional one-off projects, such as light carpentry, setting up drip systems, hauling debris or compost, etc. (A truck is particularly handy!)
_____ After School Garden Clubs: Assist Common Threads Food Educators with after-school gardening club activities in the spring and fall.
CLASSROOM
_____ Classroom Cooking: Assist Common Threads Food Educators with classroom-based healthy cooking activities. Our classroom cooking programs run October-January.
_____ After-School Cooking Clubs: Assist Common Threads Food Educators with after-school cooking club activities (could be fall, winter, or spring)
_____ Evening Family & Community Events: Assist Common Threads Food Educators with cooking demos and tasting opportunities at evening family events & community events, such as school-hosted sattelite food banks.
CAFETERIA
_____ Distribute Taste Tests*: Assist food service staff in distributing taste tests for new menu items and on Harvest of the Month lunch days in the cafeteria once a month.
_____ Support New Programs*: Volunteer to support students, teachers, and food service staff during the start of new healthy eating programs such as Breakfast in the Classroom, Recess Before Lunch, Salad Bars, and new recipe taste-tests.
_____ Cafeteria Composting*: Support students, food service and custodial staff, and teachers in creating and sustaining thoughtful cafeteria food recovery and composting practices.
COMMON THREADS SUMMER CAMPS
_____ Assist Common Threads Food Educators in facilitating a diversity of summer programs. We lead camp programs at the Outback Farm on the WWU campus and at low-income housing sites.
BEHIND THE SCENES
_____ School/District-Level Advocacy*: Work with Common Threads Farm, Whatcom Farm-to-School, the school district's Wellness Director and other organizations to advocate for children to have access to healthy food at school.
_____ Office & Data Entry Assistance:  General office operations.
_____ Board Member: Common Threads is guided by a board of directors that meets on a monthly basis. If you are interested in learning more, please contact Laura at  (360)927-1590 or laura@commonthreadsfarm.org.
*These are initiatives of other awesome organizations in our community. Based on your interest, we'll put you in touch with the right person!