Fall Volunteer Opportunities – Join us!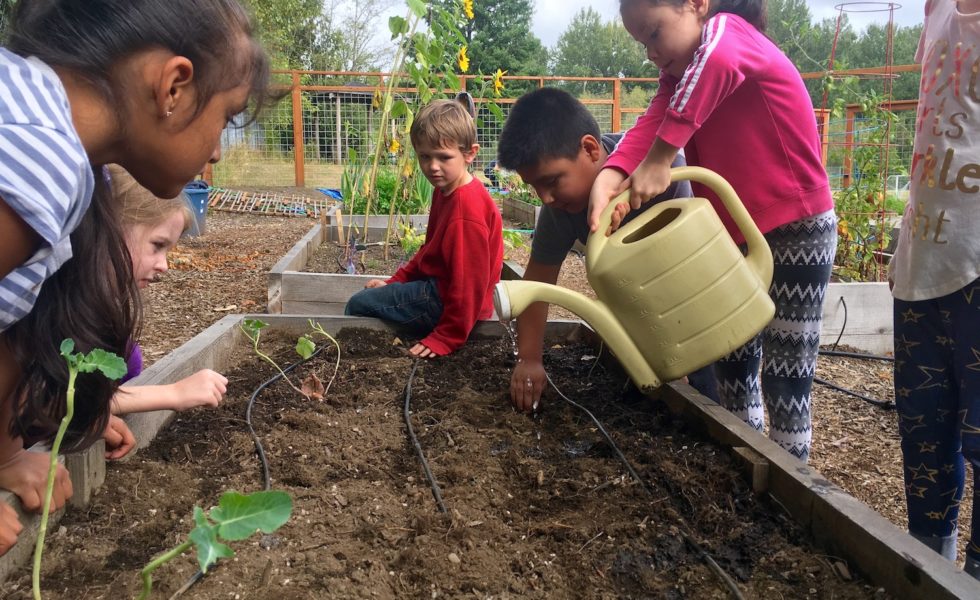 Come join us this Fall in the school garden and assist Food Educators in connecting kids with healthy food!
Contact us to see if volunteering with school garden lessons this Fall is right for you. A few hours per week in the Fall can make a big impact on kids as they learn about healthy eating by starting at the source of where their food comes from – the garden!
Future orientations will be held as needed or on a one-to-one basis.
Volunteers typically commit to a half or full school day per week. Food Educators send lesson plans in advance letting volunteers know what role they will play during their volunteering session. Volunteers often help with or lead small group activities such as garden service (weeding, watering, planting); garden literacy (reading fun garden-themed stories to kids); or a curriculum aligned activity (science-based scavenger hunt, math-based measuring activity in the garden, etc.).
Email jessica@commonthreadsfarm.org with questions or sign up to volunteer here.