PERENNIALS: WE KEEP COMING BACK EVERY YEAR!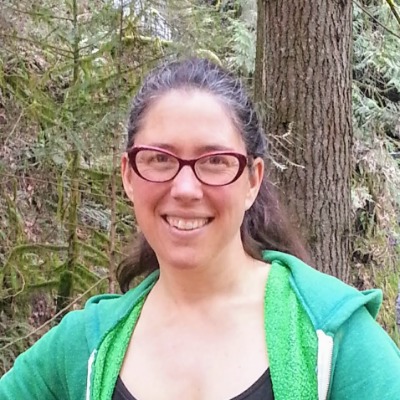 ERIKA BIO
Growing up, Erika was often in the garden or in the mountains with her family.    Her interest in healthy, whole foods cooking developed during her time as a dancer and Pilates instructor. Nature and nutrition collided when Erika started the Acme Elementary School Garden and taught Garden Ed to engage children in observation and exploration of the natural world.  In the garden and in the kitchen, Erika explores how nature nourishes us.  Erika has created a garden nearly everywhere she has ever lived and now homesteads with her husband and two boys near Deming.  Erika loves hiking, exploring the Nooksack river and doing all kinds of puzzles.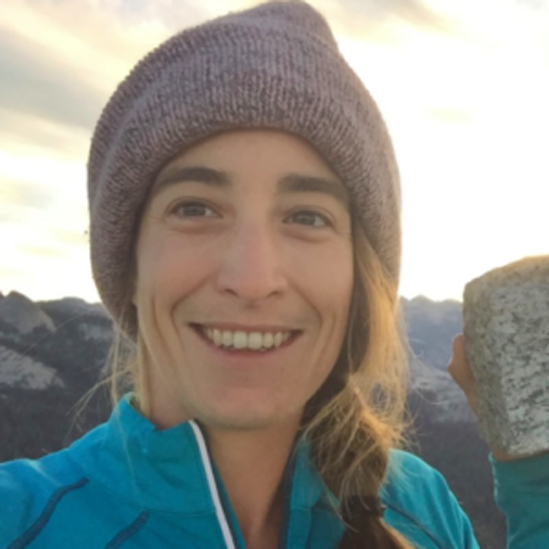 JENNA DEANE BIO
Jenna became passionate about food education while working as a Garden Coordinator in Redwood City, California. From spending time in the school garden and cafeteria, she saw the power school garden programs have in influencing students' eating choices.  Prior to this position, she spent four years as a Naturalist in the Santa Cruz Mountains. Jenna attended Western Washington University and has a B.A. from Huxley College in Environmental Education. In her free time she enjoys adventuring outside on foot, bike, or boat, cooking, and crossword puzzles.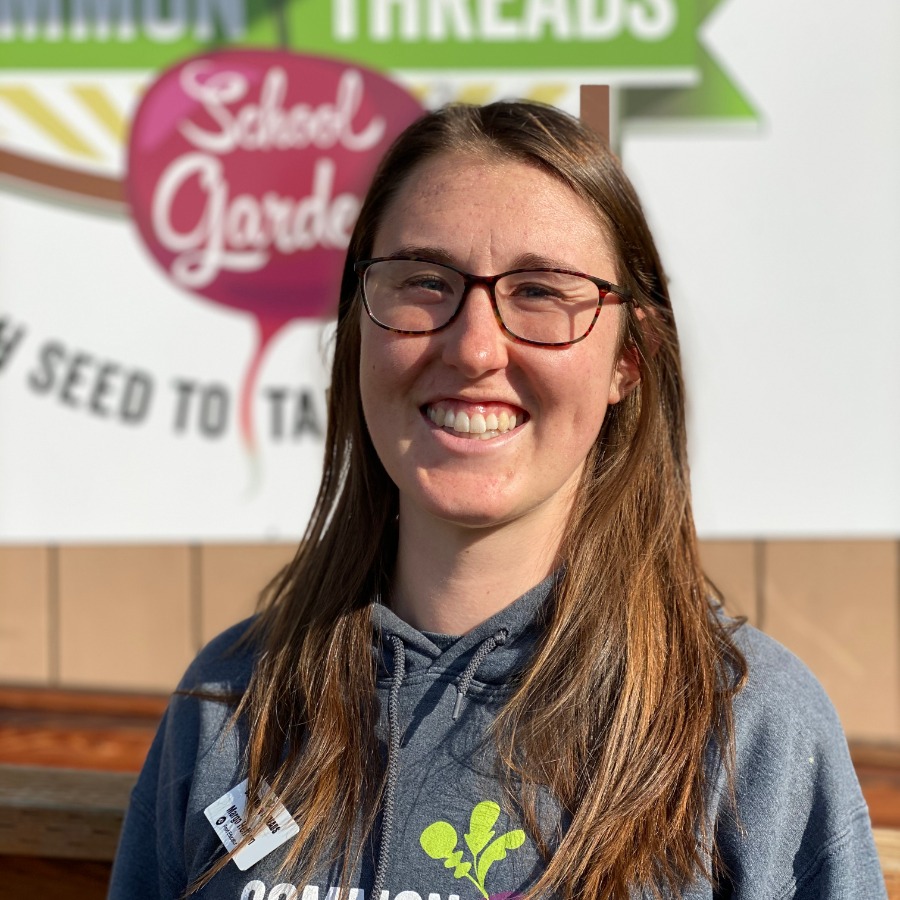 Margo Heffron BIO
Margo has a life-long passion for growing and eating healthy sustainable food, born in her family's kitchen and garden. A Seattle native, Margo took a nutrition class at Nathan Hale High School that solidified that interest, and joined the Glean Team and Organic garden when she attended Whitman College in Walla Walla. After graduating with a B.A. in Environmental Studies and Economics, Margo returned to the Pacific Northwest to work with campers at YMCA Camp Orkila, coach Ultimate, and teach kids about ecology at Seattle Audubon Nature Camps. In 2018, she joined the Common Threads' Team as an AmeriCorps Food Educator and taught at Cordata and Columbia Elementary schools. She loved her new community so much that she decided to stay for a second term teaching at Cordata and leading the cooking and camp programs. She is proud and honored to join the Perennial team to continue to improve and support garden and food education.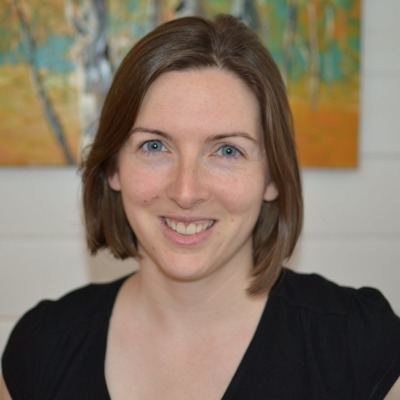 Jessica Moerman, Communications & Evaluation Manager
JESSICA MOERMAN BIO
Jessica grew up in a farming town and has strong memories of berry picking and preserving the harvest. She developed an interest in food production and nutrition during her undergraduate degree at the University of British Columbia, where she volunteered as a classroom tour leader at the UBC Farm. Prior to coming to Common Threads, Jessica served as the Program Director for Child & Youth services for a nonprofit in Vancouver, B.C. and holds a Master of Arts in Community Development. She now lives with her husband and two children in Bellingham, and enjoys going on family hikes, reading, and cuddling their cats.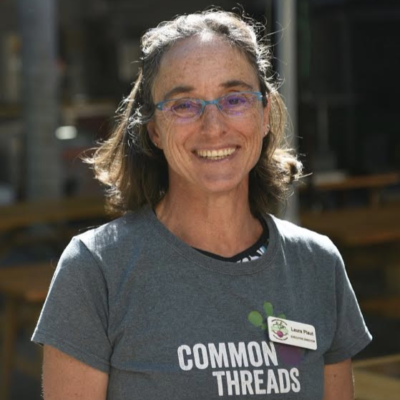 LAURA PLAUT BIO
Laura describes Common Threads as the food education program she wishes someone had offered her when she was a kid.  Prior to founding Common Threads in 2007, Laura chaired the Education Program at Prescott College, instructed wilderness courses for Outward Bound, directed an urban ropes course program, served as the Education and Service Learning Coordinator for an inner city Conservation Corps; and led international service-learning programs in China, Thailand, and Costa Rica.  Laura holds a master's degree in Nonprofit Administration from the University of San Francisco and a bachelor's degree in Chinese Language and Culture from Amherst College. In her free time, Laura loves to hike, paddle, garden, dance, and enjoy live music and theater.
ANNUALS: AmeriCorps Service Members join us each year as our boots on the ground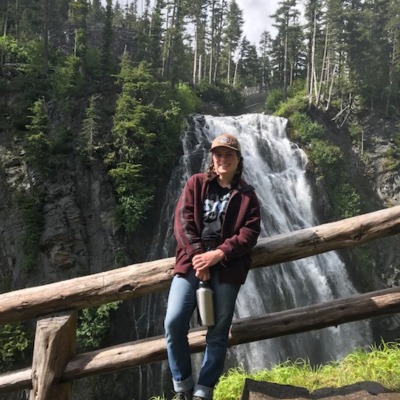 Hannah Allen-Young, AmeriCorps Food Educator
Hannah Bio
Hannah is a second year Food Educator with Common Threads. She grew up on the coast of California where she could be found in the waves, climbing trees, or spending time with her family. Hannah was part of her elementary school's food and garden program that taught kids how to grow food and prepare lunch for the one hundred students and staff. Because of this, Hannah gained a passion for food that has stayed with her into adulthood. Hannah received a BA in Creative Writing and Interdisciplinary Humanities from Evergreen State College in 2018, and has spent the past year serving with Common Threads. Though these are difficult times, she is excited to see how Common Threads can adapt and grow into the future. She believes that food and gardening are incredible tools for connection, community, self-actualization, and stability.
​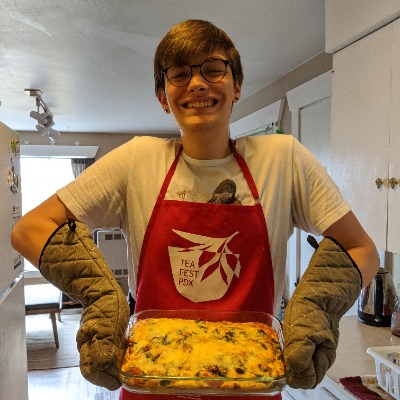 Gabe Beck, AmeriCorps Food Educator
Gabe BIO
A Portland, Oregon homebody for most of his life, Gabriel decided to take an adventure bite and move north for college. As a recent graduate of the Human Services program at Western, he is eager to jump into a new chapter of life. From holidays with family to hangouts with friends, shared food and community has always been incredibly important to Gabriel. As such, he is super excited to share that passion through gardening and cooking with students! In his free time, you'll often find him experimenting with recipes, running, and cracking pun-ny jokes with friends.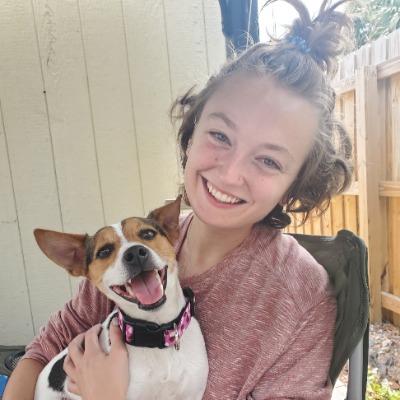 Tessa Bolon, AmeriCorps Food Educator
Tessa BIO
Tessa grew up in the suburbs of Columbus, Ohio where her parents instilled in her the value of growing and eating your own food. Once she turned 18 she moved to St. Petersburg, Florida where she attended Eckerd College. While there she triple majored in Geosciences, Environmental Studies, and Spanish. Working as a geosciences teaching assistant is what first exposed her to teaching, and inspired her to become a substitute teacher for the Pinellas County School District. Although traveling to different classes was fun, Tessa wanted the chance to sit down and grow some roots in order to create a deeper sense of community. During her free time Tessa enjoys being outside, talking with friends, dismantling capitalism, journaling, and doing yoga.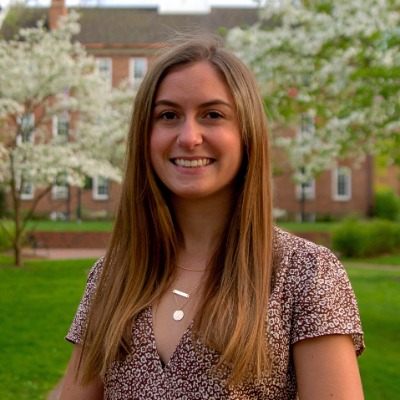 Emily Cass, AmeriCorps Food Educator
Emily BIO
Emily was born and raised in the small town of Athens, Ohio. She graduated from Ohio University in 2020 where she studied food and nutrition sciences. During her time at OU, she enjoyed volunteering with local community food initiatives. Emily's passion for nutrition education comes from personal experience growing up in an under-resourced community in Appalachian Ohio. She believes that access to nutrition is vital to a healthier and happier community.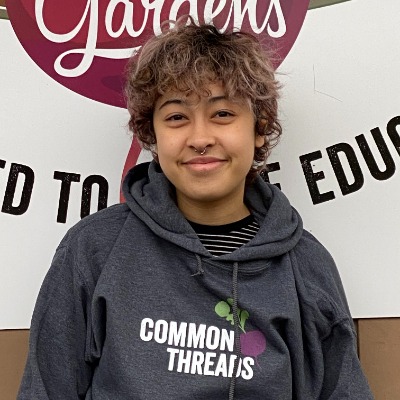 Giorgie DePaolis, AmeriCorps Food Educator
Giorgie BIO
Giorgie spent most of their childhood in the California wilderness, alone, playing very serious games of make-believe…often with fairies or sprites. As they grew older, this fantastic approach to their surroundings later developed into reading and writing, heavily indulging in literature, writing obscure poetry, and creating magical worlds. While largely characterized by their relationship with the arts and humanities, they are equally characterized by their love of that which grows and resolute drive to serve communities. This latter trait has been expressed through mountains of work with environmental, LGBTQ+, and race and equity groups. They are thrilled to once again work to better their community and promote nutrition in the lives of young ones. They have a kitty at home, study storytelling, immigration, and advocacy at WWU, and develop black and white photos. Likes of theirs include hidden things, hiking, rock climbing, creepy stuff, and cartoons and anime.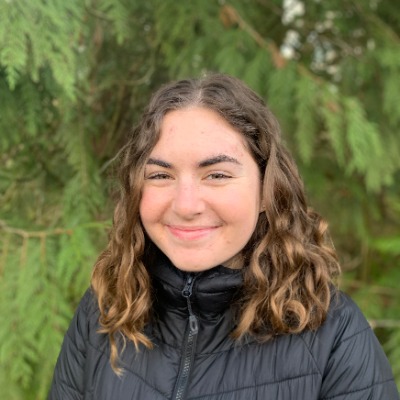 Dana Ericksen, AmeriCorps Food Educator
Dana BIO
Dana grew up in Oregon, and recently graduated from Western Washington University with a degree in Business & Sustainability and minors in Environmental Studies and Spanish. She enjoys hiking, doing puzzles, watching a good sunset, and petting every dog she can find. After joining on-campus clubs and working with local organizations, Dana has developed a deep passion for food justice, gaining an appreciation for just how powerful food can be. She believes that food has the power to bring people together and create community, and is excited to experience and share this with students!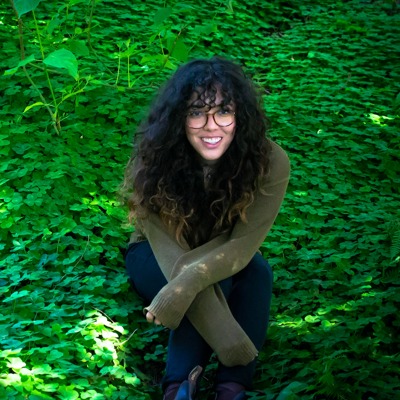 Amelia Flores, AmeriCorps Food Educator
Amelia BIO
Amelia Flores recently graduated from Western Washington University with a degree in Environmental Studies and Environmental Education but her education is simply the tip of the iceberg when it comes to getting to know her. She is passionate about social justice, inclusion, and illuminating hope for the future, especially in these uncertain times. She grew up in the deserts of Arizona and in between the mountains and the coast in Northern California and now calls home on the Nooksack and Lummi lands in Bellingham. She loves the nexus of the forest and Salish sea of the Pacific Northwest. Amelia will go camping at the drop of a hat, loves reading, and drawing. Food is her love language and can't wait to get her hands in some soil to grow food, young minds, and community this coming year with Common Threads.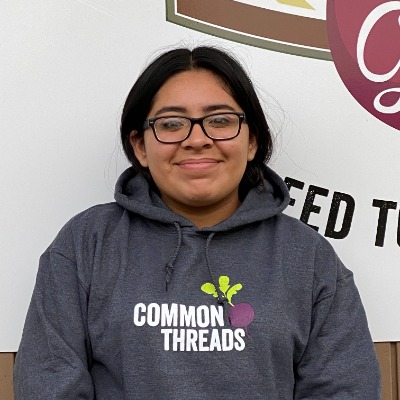 Margarita Gonzalez, AmeriCorps Food Educator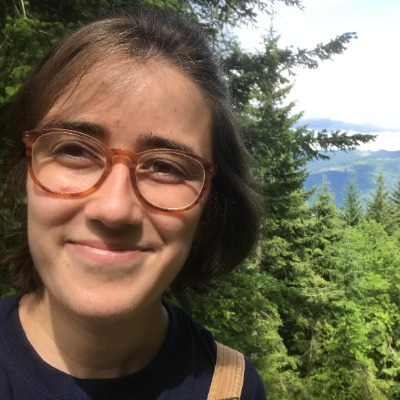 Madeline Gould, AmeriCorps Food Educator
Madeline BIO
Madeline is originally from Connecticut, and recently graduated from Syracuse University. At SU, she studied Geography, Earth Science, ESP: Environment, Sustainability and Policy, and a minor in Education. She is also a recent alumni of the Maine Conservation Corps. In addition to her passion for environmental education and land stewardship, she has a deep passion for cooking, living sustainably, and fostering community through engagement with food and the natural environment. She recently moved out to Washington in pursuit of gaining more knowledge and experience in the Conservation field, especially in Food Education. In her free time, she enjoys spending time outdoors: exploring, hiking, running, dancing, cooking, and spending time with friends and family. She is looking forward to exploring Bellingham, meeting new people, learning and helping others, especially kids, gaining more experience with healthy and sustainable food and gardening.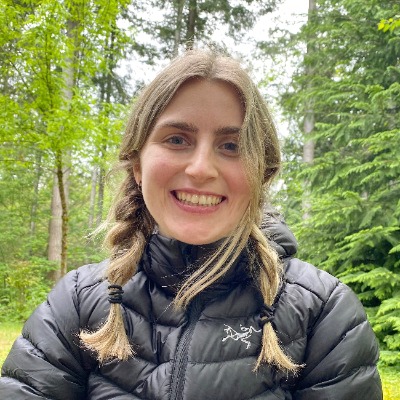 Maddy Hutchison, AmeriCorps Food Educator
Maddy BIO
Maddy was born and raised in the Pacific Northwest and is a graduate from Western Washington University with a B.S. in Kinesiology and Minor in Chemistry. During her studies she served as a team captain at the NCAA Division II level in Cross Country and Track and Field. She frequently cooked meals with her teammates which gave her an appreciation of the bonding power of food. Before serving with Common Threads, she volunteered with the Bellingham Food Bank's Small Potatoes Gleaning Project, where she began to further understand the barrier that socio- economic status plays in access to fresh fruits and vegetables. She is thrilled to have the opportunity to be involved with food advocacy in a community that she knows and loves. In her free time you'll see her splashing through puddles on runs around Galbraith and Chuckanut mountains, skiing, or creating new recipes in the kitchen.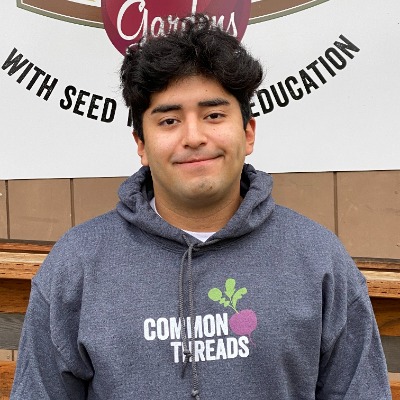 Efrain Ibarra, AmeriCorps Food Educator
Efrain BIO
Efrain was born and raised in the Pacific Northwest. As the youngest of four children, he spent much of his formative years outside running around in his small lake community and as the baby of the family spent a lot of time with his mother in the kitchen. His passion for service comes from his experience in the food industry and volunteer work with the Bellingham School District, as well as a strong pull to help in his community. You can usually find him biking around town, exercising at his boxing gym and in the cold months hanging out with the family dog.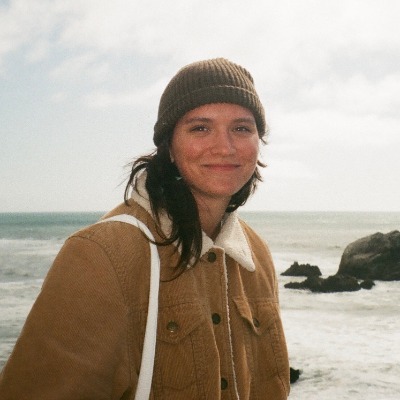 Kaiti Lopez, AmeriCorps Food Educator
Kaiti BIO
Kaiti was born in Oregon, where she lived until moving to Seattle, Washington to attend college. She graduated from Seattle University with a Bachelor of Arts in Environmental Studies. While at SU, she focused her studies on international environmental policy and politics and planned on being a policy analyst when she finished school. After graduating, she spent time in the Ecuadorian Andes assisting in research on sustainable development in rural and indigenous communities. When she returned to Seattle, she split her time between working in restaurants and as a youth environmental educator. During this time she realized that food is the backbone of the community everywhere, observing the same smiles over breaking bread that she witnessed in Ecuador in her restaurants, and with her students. Kaiti decided to pivot her path, and pursue what feels exciting to her. Kaiti likes laughing, being in water, rock climbing, dancing, reading, and wants to be a farmer one day.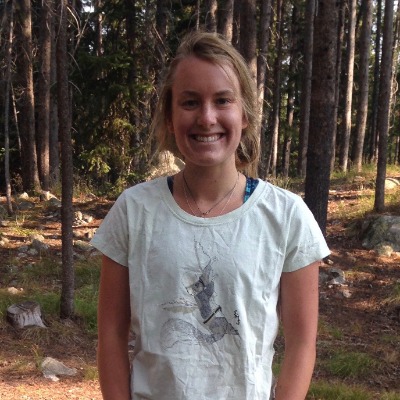 Olivia Moehl, AmeriCorps Food Educator
Olivia BIO
Olivia is from Bend, Oregon and recently graduated from Amherst College with a degree in Geology. Between working on her school's farm and WOOFing in Patagonia, Olivia has realized the importance and excitement of getting her hands dirty and contributing to her communities through sustainable food projects. In her free time, Olivia likes to be outside, exploring mountains and having some good ol' Type II fun. Olivia loves beans and woodworking and thinks that cribbage is the best game ever. Olivia is stoked to be a part of the Common Threads team!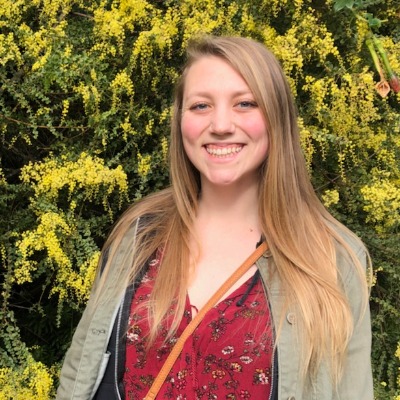 Ana Prussia, AmeriCorps Food Educator
Ana BIO
Ana was born and raised just outside of Seattle, Washington and has primarily her parents to credit for her love of the outdoors. She grew up hiking, backpacking, foraging, birding, and helping out in her parent's garden. Some of her fondest memories include searching for chanterelles, harvesting lemon cucumbers, and annually stringing the backyard trellis for the snow peas to climb. Ana traveled to the Bay Area to complete a degree in Environmental Science at Santa Clara University but found her way back to the Pacific Northwest shortly afterwards. She has spent the last several years working as a preschool teacher in Bellingham and summers at YMCA Camp Orkila pursuing her biggest passion- connecting children with nature. In her free time Ana loves to do yoga, hike, kayak, snowboard, read, and spend time with friends- especially when she convinces them to cook a meal with her. She is excited to serve a community that she has grown to call home over the last few years and foster a love of gardening, being outside, and healthy eating in the kids she works with.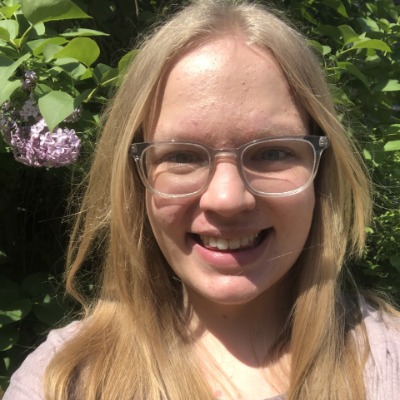 Kelsey Schoen, AmeriCorps Food Educator
Kelsey BIO
Kelsey grew up in Stanwood, Washington where her love of gardening, cooking, and teaching began. Kelsey's family comes from a long line of farmers and teachers who have taught her the importance of growing food, community, and healthy eating. Kelsey attended Edmonds Community College where she received her Associates degree in Ornamental Horticulture and later, she attended The Evergreen State College where she received her BA in Agriculture and Food Education. During college Kelsey interned at GRuB (Garden Raised Bounty) as the Field Trip Farm Intern and the Youth Food Team Intern where she worked on the GRuB farm and taught the youth crew how to eat healthy and sustainably. In her free time, you will often find her outside exploring new places, gardening, teaching herself different types of crafts and trying new recipes to share with her friends and family.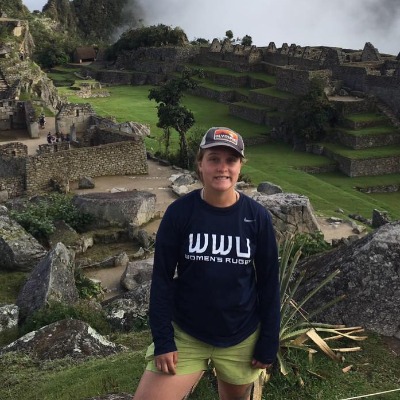 Maddie Smith, AmeriCorps Food Educator
Maddie BIO
Maddie's passion for agriculture began during her season working at Cedarville Farm.  Here, she learned about crop seasonality and the hard work that must come before each glorious harvest.  She graduated from Western Washington University last spring with a degree in Environmental Journalism.  During college, she worked for The Planet, a quarterly environmental magazine, as both a writer and an editor. In her free time, Maddie likes to mountain bike, hike, swim and cook for friends.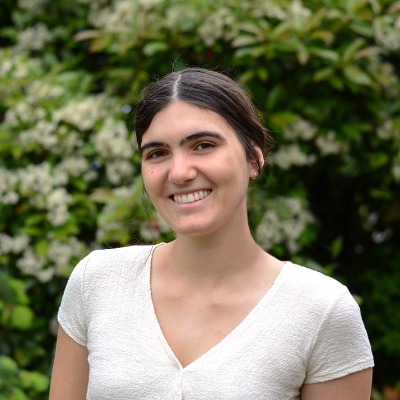 Sam Spaeth, AmeriCorps Food Educator
Sam BIO
Sam grew up in the Columbia River Gorge, mountain biking, skiing, and romping through the woods with her friends and family. Her experience outdoors fostered a passion for sustainability and community. While attending school at the University of Washington, her interests led her to food justice and design. She graduated in 2018 with a major in design and a minor in environmental studies. In the last couple years Sam has worked as a designer for a yoga company and volunteered at farms in the Seattle area that focus on food education and accessibility. She looks forward to a year dedicated to gardening, cooking, and building community!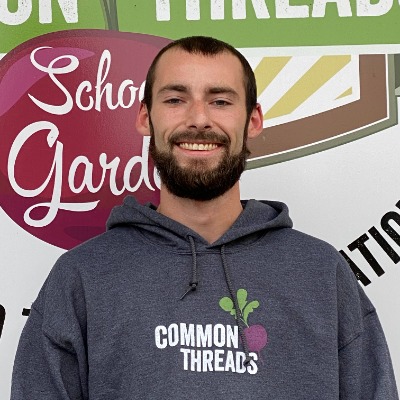 Nick Thomas, AmeriCorps Food Educator
Nick BIO
Nick was born and raised in the Pacific Northwest and moved to Bellingham in 2016. He worked as a snowboarding instructor at Mt. Baker Ski Area and in food service at a retirement community while earning his Associate's Degree at Whatcom Community College. He is currently finishing up his BA in English, with an emphasis in Literature, and a minor in Professional Writing & Rhetoric at Western. Nick's little sister, Ayla, attended CommonThreads Spring camp, where she learned how to "cook, plant gardens, and hold chickens without being scared."  Nick likes teaching, writing, and learning new things. He is particularly interested in understanding how non-profits run and how they improve access to needed resources within our communities. He is excited to be a part of the CommonThreads team in Bellingham. Nick enjoys backcountry snowboarding, climbing, hiking, and pretty much "full-sending" anything he can.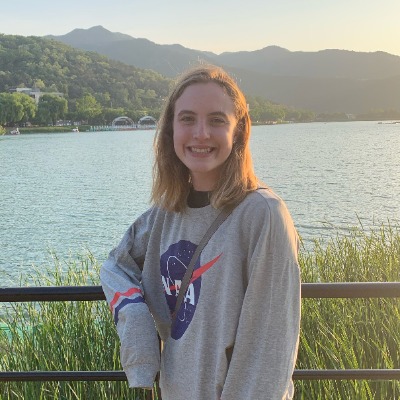 Jessica Vaccaro, AmeriCorps Food Educator
Jessica BIO
Jessica is a recent graduate from Berea College with a degree in Agriculture and Natural Resources. At Berea, she worked on the college's horticulture farm and gained hands-on experience in all stages of sustainable crop production. While pursuing her degree, Jessica also interned at two nonprofits focusing on environmental education and healthy living. She is passionate about fostering a sustainable community and hopes to bridge agriculture and food justice. In her free time, Jessica enjoys hiking, traveling, gardening, reading, and baking. Jessica is excited to work with Common Threads to inspire other people to grow food for themselves and set up the next generation for a life of nutritious eating and healthy habits. 
Statewide Team AmeriCorps Members:
These members grow good eaters across WA state!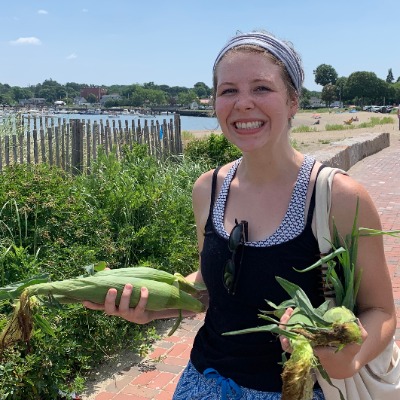 Catherine BIO
Catherine is a recent graduate of Boston University and is thrilled to be back in her home state of Washington. Her interest in food systems was born out of her environmental health studies, community service experiences, and a lifelong love of cooking. In her free time, Catherine can be found running with her dog, baking lots of bread, and swimming in Lake Washington!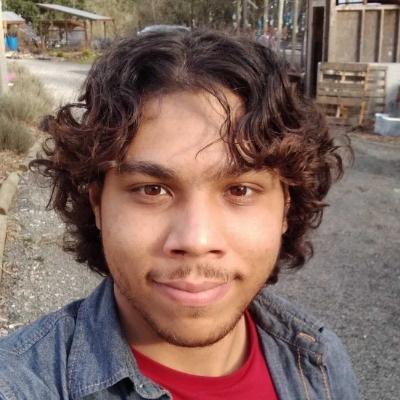 Jonah Bailey-Montemoiño, Response Corps Member at Farmer Frog
Jonah BIO
Jonah is 21 years old and has volunteered with Farmer Frog since 2019. Applying to AmeriCorps has given Jonah the opportunity to spend more time at Farmer Frog, and he is excited to learn and grow more with them. He is particularly excited about working with livestock. Some of his passions include writing and working on cars.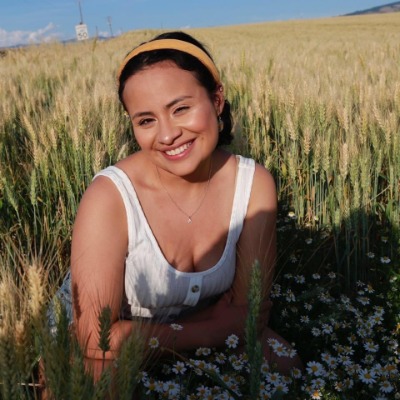 Tiffany Galicia, Response Corps Member at Walla Walla Valley Farm to School
Tiffany BIO
Though Tiffany has spent the past few years in Seattle, Walla Walla's pace of life and picturesque skies brought her out of Western Washington and into the valley. Originally visiting the area to spend time with her partner's family, they soon decided it was time to make Walla Walla home with their two cats (plus a recent addition!) 
For most of her life, Tiffany has been involved in music and community programs, often finding ways to combine the two. She is looking forward to discovering her purpose with Common Threads and Walla Walla Valley Farm to School and hopes to serve their mission well. With a growing passion for good food, cooking, and accessibility, she is motivated in providing the care her community needs. 
On a typical weekend, you may find her admiring her house plants and early mornings, with iced coffee in hand.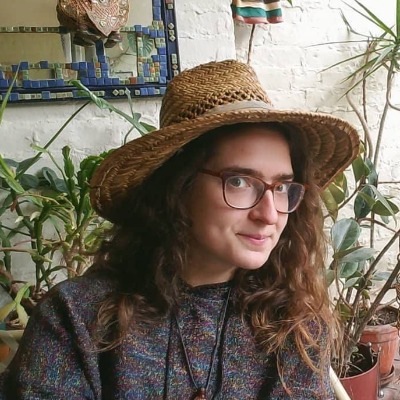 Madison BIO
Madison grew up among the farms, forests and beaches of Longbranch, Washington. She holds a Bachelor of Science in Geology from Western Washington University, and since graduation, made it her personal mission to learn from as many places and people in America as possible. After working aboard a cruise ship that toured the Atlantic coastline, Madison experimented with a career in the mining industry in the Alaskan Arctic. In Berkeley, CA, she studied permaculture practices by joining an ecological landscaping cooperative. After this period of data-collection, Madison now hopes to synthesize her experiences in gardening and science to inspire youth to explore their environment, examine their food systems, and experience real food! Madison also finds joy in creating music with friends, collecting nifty rock specimens in her travels, and harnessing the power of yeast by crafting country wines.
BOARD MEMBERS: THE SOIL THAT GROUNDS US IN OUR WORK
Board Members:
The soil that grounds us in our work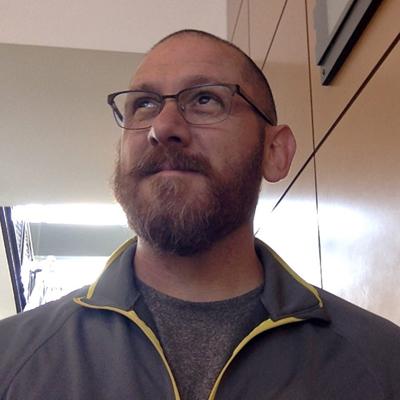 Chris Casquilho – President
Chris Casquilho BIO
Chris is an arts advocate working at WWU as the Manager of Marketing and Special Events in the College of Fine and Performing Arts. Chris has worked for a variety of nonprofits including regional and community theatres; and has served on the boards of the Champlain Valley Film Society and the Westport, NY Chamber of Commerce; and participated in the steering committee resulting in the formation of the Park County (MT) Community Foundation. He got involved with Common Threads Farm through his child's school garden program – which takes all the skills from the classroom – science, art, math, reading – and adds dirt to it, making it great!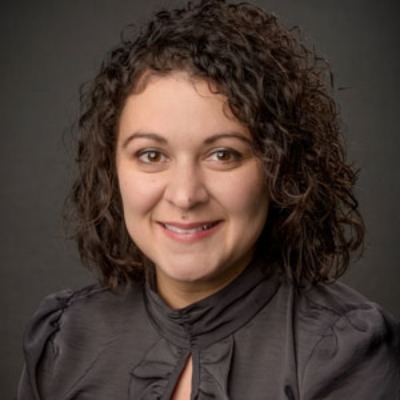 Casi Herrera – Vice President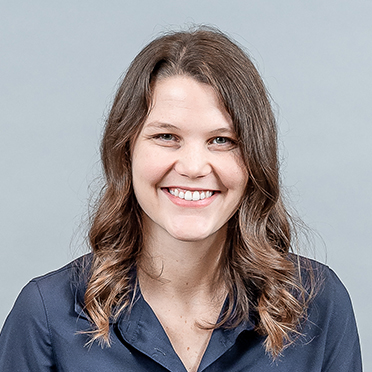 Madchen Petrie – Treasurer
Madchen Petrie BIO
Madchen  (pronounced "May-Chin") grew up in Ohio and Tennessee and graduated from Ohio State University with a bachelor's degree in accounting and a minor in French. She is currently a Senior Accountant at Larson Gross, specializing in nonprofits (audits, reviews, compilations, 990s, etc.) but her passion is serving as an advisor for her clients. 
 Madchen and her husband share a passion for healthy eating and local produce. Her husband, JP, currently serves as Common Threads' School Farmer. In her spare time, Madchen enjoys hiking, biking, painting and gardening.
Nolan Davidson – Secretary
Nolan Davidson BIO
Nolan is an attorney with the firm Barron Smith Daugert in Bellingham. After growing up Nolanin Bellingham and graduating from Western Washington University, Nolan and his wife moved to a small farming community in rural Vermont, where they lived for two years on the banks of the White River. From there, Nolan and his wife moved to Paris, France as part of a law school exchange program. After two years of working and studying (and eating and drinking) in Paris, Nolan and his wife moved back to Bellingham to raise their new family in the town where they both grew up. When he's not working, you are likely to find Nolan sampling the wares at local breweries and wineries, toiling in the garden, or out enjoying the natural beauty of the Pacific Northwest with his family.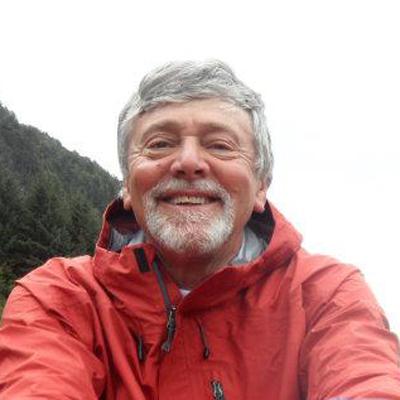 Fred Berman BIO
Fred Berman has been happily living in Whatcom County with his wife, Lynn, for the past 41 years. Fred's professional experience includes farming in both the U.S. and Norway, helping to start the Bellingham Farmers Market, creating and operating 4 unique food service businesses dedicated to supporting local farming enterprises, working for the WSDA as the Small Farm Program Coordinator, and serving as a Program Manager at the Northwest Agriculture Business Center (NABC.)
Fred has served on the boards of NABC, 21 Acres, Small Potatoes Gleaning Project, the Barkley Merchant's Association, Sustainable Connections, and Cloud Mountain Farm Center, and also on the Advisory Committees of the Community Food Co-op Farm Fund, the SC Food and Farming Program, CSANR (Center for Sustaining Agriculture and Natural Resources) at WSU, and the WSU Small Farm Team.
Fred currently volunteers at Maple Alley Inn and also with Common Threads' school-based cooking and gardening programs. He is looking forward to participating on the Board of Common Threads along with continuing his volunteer commitments.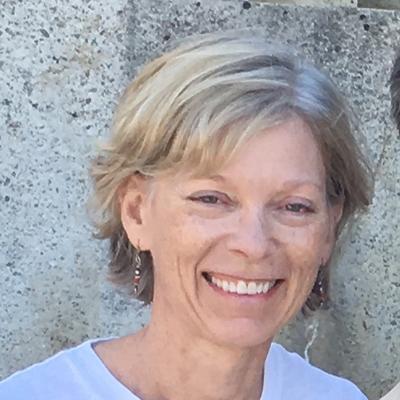 Gail Knops BIO
From homegrown Bellingham stock, Gail, a family physician, left the area to attend school at WSU, Washington University Medical School in St. Louis, Missouri, and then the Mayo Clinic in Rochester, Minnesota where she completed her medical training. She and her husband returned to Bellingham to join medical practices, raise 3 children, and enjoy the family ties and natural beauty of the Pacific NW. Her longstanding interest in nutrition, science and the cultural aspects of food have been part of a her belief in a positive and preventative approach to health promotion. Through work with Whatcom Farm to School while her kids were in school in Bellingham, Gail saw how Common Threads was applying and cultivating kids interests in food. To Gail, elevating knowledge and skills to grow, prepare, share and thoughtfully consume food in young and old is one way to save the world! She is ready and eager to support and apply personal and community experience in that direction.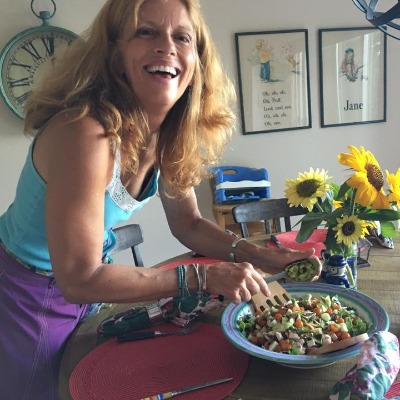 Susan Marshall BIO
From the sameness of a suburban childhood, Susan was profoundly altered by yearly visits to the rural wilds of Virginia where her grandparents grew their own food and lived simply, surrounded by rugged natural beauty. Ripe for influence during the environmental awakening of the 70's, Susan left her childhood in the midwest for a more organic, earth-centered existence. She found home in Bellingham 30+ years ago and has enjoyed growing gardens, businesses, creativity and community through paid and volunteer work. Common Thread's mission closely aligns with her love of environmental care, children, experiential learning and healthy food. Susan is delighted to join the board in its work to nurture, support and help Common Threads thrive.