PERENNIALS: WE KEEP COMING BACK EVERY YEAR!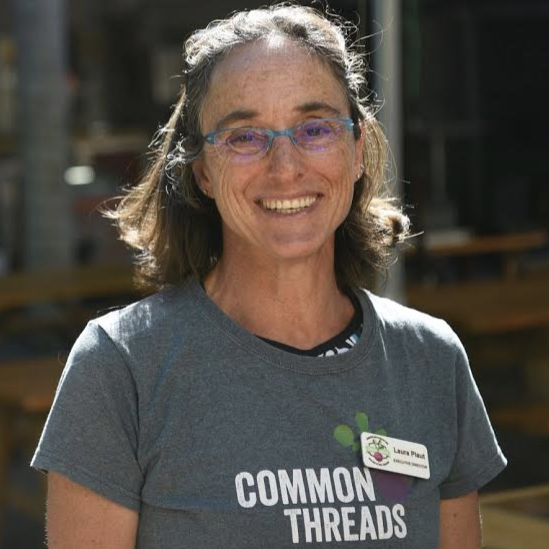 LAURA PLAUT BIO
Laura describes Common Threads as the food education program she wishes someone had offered her when she was a kid.  Prior to founding Common Threads in 2007, Laura chaired the Education Program at Prescott College, instructed wilderness courses for Outward Bound, directed an urban ropes course program, served as the Education and Service Learning Coordinator for an inner city Conservation Corps; and led international service-learning programs in China, Thailand, and Costa Rica.  Laura holds a master's degree in Nonprofit Administration from the University of San Francisco and a bachelor's degree in Chinese Language and Culture from Amherst College. In her free time, Laura loves to hike, paddle, garden, dance, and enjoy live music and theater.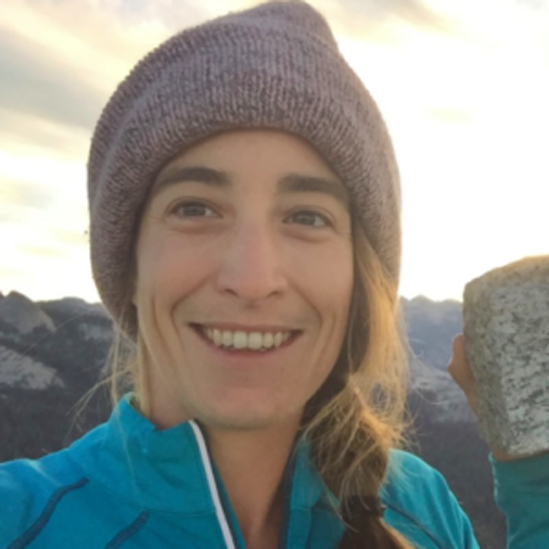 JENNA DEANE BIO
Jenna became passionate about food education while working as a Garden Coordinator in Redwood City, California. From spending time in the school garden and cafeteria, she saw the power school garden programs have in influencing students' eating choices.  Prior to this position, she spent four years as a Naturalist in the Santa Cruz Mountains. Jenna attended Western Washington University and has a B.A. from Huxley College in Environmental Education. In her free time she enjoys adventuring outside on foot, bike, or boat, cooking, and crossword puzzles.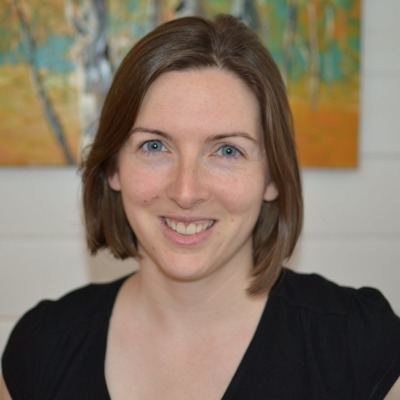 Jessica Moerman, Communications & Evaluation Manager
JESSICA MOERMAN BIO
Jessica grew up in a farming town and has strong memories of berry picking and preserving the harvest. She developed an interest in food production and nutrition during her undergraduate degree at the University of British Columbia, where she volunteered as a classroom tour leader at the UBC Farm. Prior to coming to Common Threads, Jessica served as the Program Director for Child & Youth services for a nonprofit in Vancouver, B.C. and holds a Master of Arts in Community Development. She now lives with her husband and two children in Bellingham, and enjoys going on family hikes, reading, and cuddling their cats.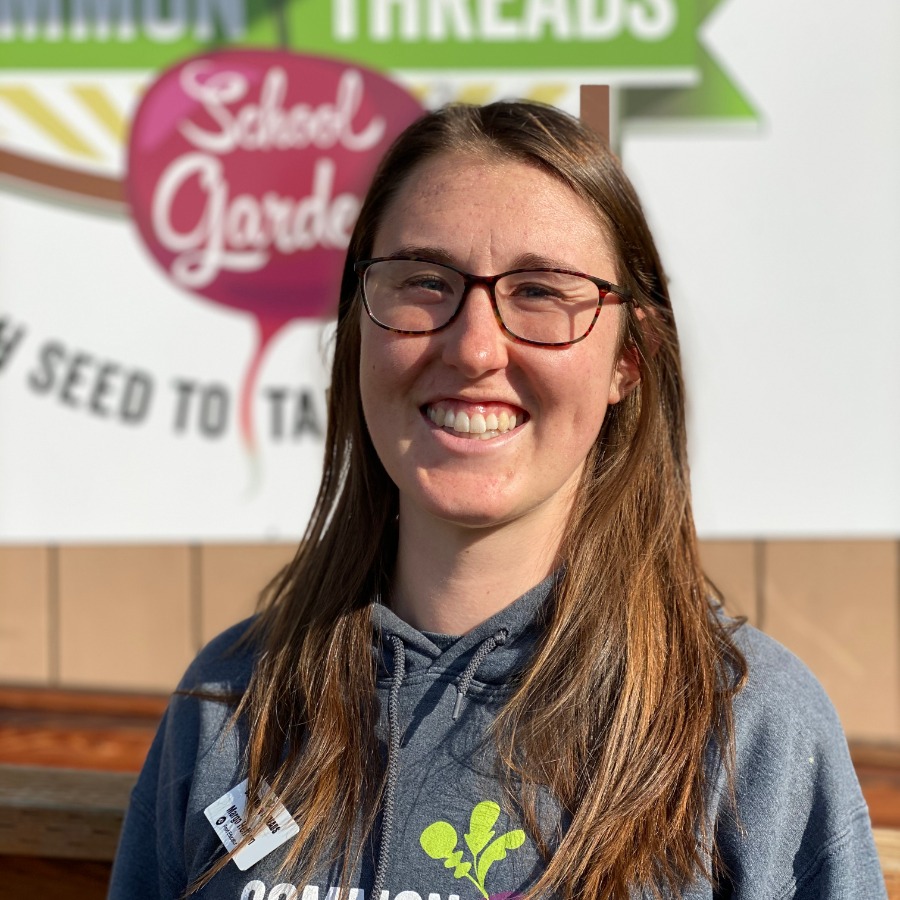 Margo Heffron BIO
Margo has a life-long passion for growing and eating healthy sustainable food, born in her family's kitchen and garden. A Seattle native, Margo took a nutrition class at Nathan Hale High School that solidified that interest, and joined the Glean Team and Organic garden when she attended Whitman College in Walla Walla. After graduating with a B.A. in Environmental Studies and Economics, Margo returned to the Pacific Northwest to work with campers at YMCA Camp Orkila, coach Ultimate, and teach kids about ecology at Seattle Audubon Nature Camps. In 2018, she joined the Common Threads' Team as an AmeriCorps Food Educator and taught at Cordata and Columbia Elementary schools. She loved her new community so much that she decided to stay for a second term teaching at Cordata and leading the cooking and camp programs. She is proud and honored to join the Perennial team to continue to improve and support garden and food education. 
ANNUALS: AmeriCorps Service Members join us each year as our boots on the ground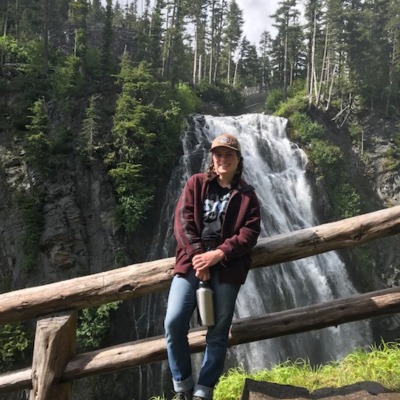 Hannah Allen-Young, AmeriCorps Food Educator
Hannah Bio
Hannah grew up on the coast of California where she could be found in the waves, climbing trees, or spending time with her family. Hannah was part of her elementary school's food and garden program that taught kids how to grow food and prepare lunch for the one hundred students and staff. Because of this, Hannah gained a passion for food that has stayed with her into adulthood. Hannah received a BA in Creative Writing and Interdisciplinary Humanities from Evergreen State College in 2018 and has worked as a Recreation Assistant for Olympia Parks, Arts, and Recreation Department for three summers, where she took kids hiking, swimming, climbing, mountain biking, and camping. She believes that food is an incredible tool for connection, community, self-actualization, and stability.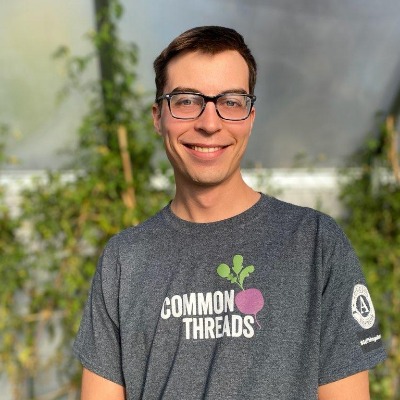 J.P. Belanger, AmeriCorps School Farmer
J.P. BIO
After growing up in Toledo, Ohio and getting his bachelor's degree in Sustainable Agriculture at Ohio State University, JP quickly left the cornfields behind and has been working on small farms around the country and the world ever since. Expanding his knowledge of organic and sustainable practices, farming has brought him from the rolling hills of Tennessee, to the mountains of France and New Zealand, to the lush coast of Hawaii and most recently to the Pacific Northwest, where he has been farming in Oregon for the past two seasons. JP has now made his way to Bellingham and is here to stay! He has a deep love of natural beauty and is passionate about helping people connect to farming and where their food comes from.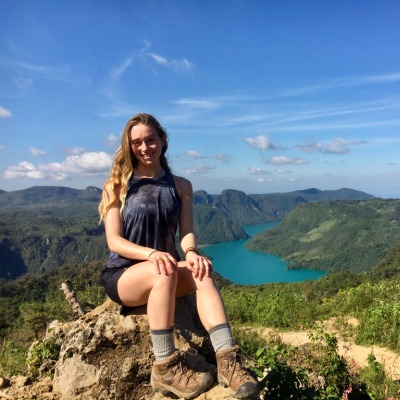 Caroline Boschetto, AmeriCorps Food Educator
Caroline BIO
Caroline is a Philadelphia native who began cultivating her love of gardening through studying Permaculture in Guatemala and volunteering with The Food Project in Boston. Caroline graduated from Northeastern University in Boston with a degree in International Affairs and minors in Journalism and Global Social Enterprise. During college, she participated in an alternative spring break volunteer program with Common Threads Farm and loved it so much that she came back after graduating! Caroline loves to travel and work abroad, and has done vertical farming research in Ghana, economic empowerment work with indigenous female weavers in Guatemala, and spent a summer leading educational teen travel programs in Costa Rica. In her free time, she enjoys meditation, writing poetry, rock climbing, snuggling with her two orange cats, and spending as much time exploring nature as she can. Caroline is a very strong believer in the power of sustainable agriculture to heal our bodies, minds, and planet.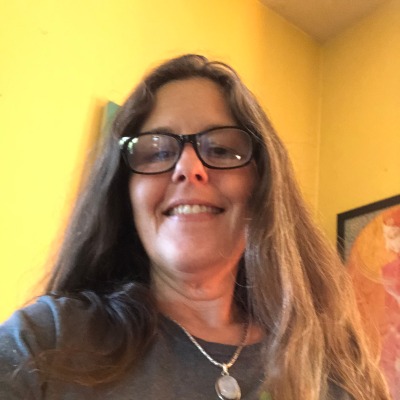 Julie Connell, AmeriCorps Food Educator
Julie BIO
As a young girl Julie's family moved from the Mojave Desert to Washington where farming became a way of life. She worked on the family's farms and for other farmers picking berries, cucumbers, and bulbs. Summertime meant lots of canning with the family. After Julie started her own family she took agriculture classes with Washington State University Skagit County Extension, graduating as a Master Gardener and Recycler. Julie graduated from Whatcom Community College with a focus on environmental science and social justice. While studying at WCC, Julie was involved in student government, chairing the food pantry team that planted a school garden to expand on the pantry's resources. For the past 13 years Julie has also taught Preschool/Pre-K at a local school. Place-based learning is a passion she's excited to dig in to – playing in the dirt, watching things grow, and eating the bounty with students!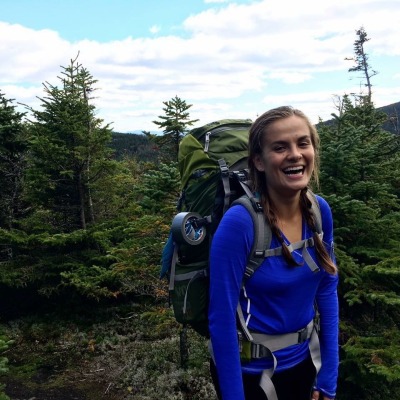 Abby Counihan, AmeriCorps Food Educator
ABBY BIO
Abby was born and raised in Minneapolis, Minnesota. She grew up living an active and outdoor lifestyle, skiing, hiking, bicycling and wilderness camping. After graduating from Hamilton College with a degree in Biology and a minor in Environmental Studies, she spent the last year as a naturalist at a residential nature center in northern Minnesota, teaching environmental education and outdoor adventure to kids and adults. Abby is looking forward to living so close to the mountains again and continuing to pursue her passions for education and inspiring kids to love an active and healthy lifestyle. In her free time, you'll often find her outside and moving around but she also loves to read, garden and try new recipes. Abby is looking forward to helping students pair environmental awareness with healthy eating choices.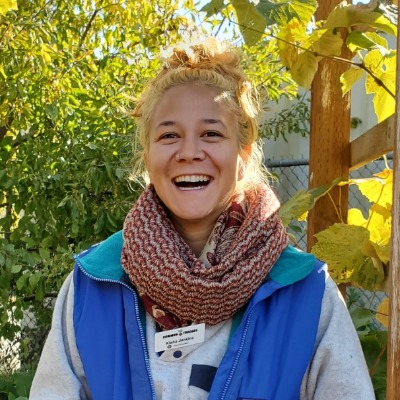 Kiana "Nani" Jenkins, AmeriCorps Food Educator
Kiana BIO
Kiana "Nani" Jenkins was born in Ventura County, California where she gained an intimate love and appreciation for earth's natural systems. While pursuing her undergraduate degree, Nani received her permaculture design certificate, instilling a deep fascination and passion for gardening and sustainable practices. Since graduating in 2016 with a Bachelor's of Science in Environmental Management and Protection at Humboldt State University, Nani has worked in the Santa Cruz area as an outdoor educator and kayak guide. Her caring and fun personality has connected her to hundreds of students, passing on her admiration and wonder of the natural world.  When Nani is not working as an educator she can be found surfing, dancing, biking, stretching, and getting her friends together around a nice home cooked meal.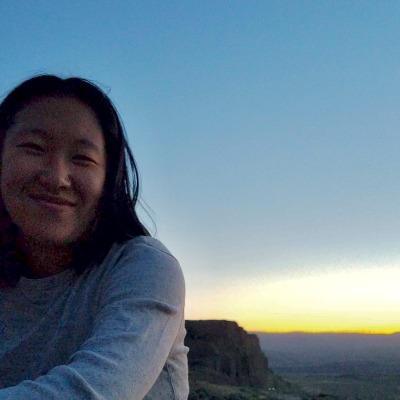 Jian Kettunen, AmeriCorps Food Educator
Jian BIO
Jian grew up immersed in an eco-friendly Montessori school in St. Paul, Minnesota where she got lots of hands on experiences outdoors and developed her passion for gardening. While studying Environmental Policy and Decision Making at the University of Puget Sound, she became interested in sustainable living and food justice. Jian loves cooking and eating with friends, and is passionate about minimizing food waste. She also enjoys spending time outdoors playing ultimate frisbee and exploring new places. Jian is looking forward to sharing her excitement for fresh food with children and helping them to discover that it tastes good when eaten straight from the garden and when cooked into delicious and nutritious meals.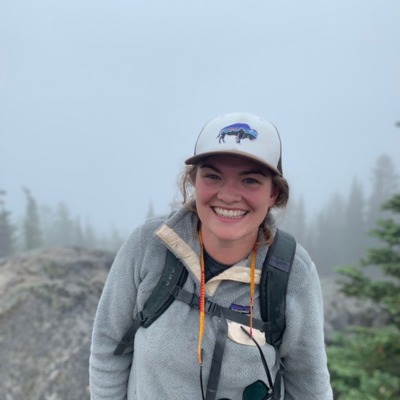 Indigo Larson, AmeriCorps Food Educator
Indigo BIO
Indigo grew up in the northwest splitting time between her mother's house on Bainbridge Island, WA and her father's house in Portland, OR. She graduated from the University of Oregon in 2018 with a Bachelor's in city planning, public policy and nonprofit management with a focus in emergency management. It was here that she became interested in creating self sustaining and resilient communities to mitigate the impacts of natural disasters and climate change through alternative sanitation practices, localized agriculture and community involvement. In her free time Indigo loves to travel, bike, hike, ski, camp, garden, cook, bake and attend to her ever growing collection of houseplants. She is so excited to teach the joys of cooking food you've grown with and for friends and getting dirty in the garden!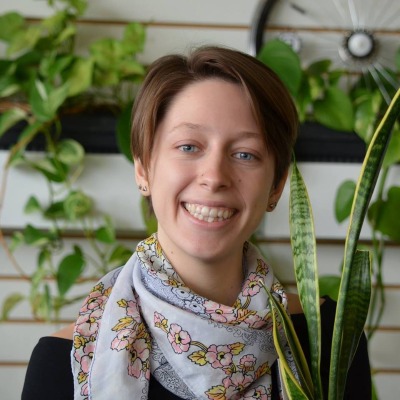 Grace McElhone, AmeriCorps Food Educator
Grace BIO
Grace received a bachelor of science with focuses in environmental studies, biology and business from Western Michigan University. Her passion for sustainability began in high school with a research paper about food waste and her first dumpster diving experience. This passion led to her involvement as a Gibbs House Fellow and Communications Ambassador at the WMU Office for Sustainability, and eventually landed her a position as the assistant manager of the Kalamazoo Farmers Market. In her free time she enjoys cycling, being outside, reading, making music, baking and hanging out with people she loves.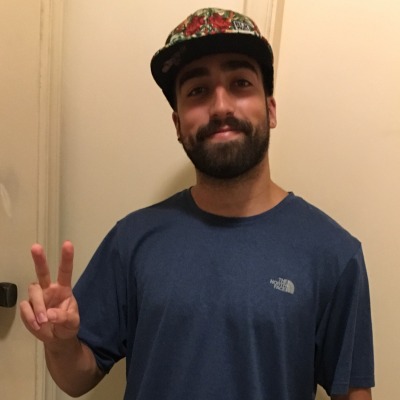 Diego Moreira, AmeriCorps Food Educator
Diego BIO
Diego was born in Rio de Janeiro, Brazil and raised in Maryland. He graduated with a degree in Political Science from the University of Rochester. After college, he volunteered with refugees from North Africa and the Middle East in a grassroots community center in Greece, taught ESL in Egypt and later Brazil. An interest in farming and bio-construction and a passion for environmental issues led him to complete permaculture training and a bio-construction apprenticeship in Brazil. In his free time he likes playing ukulele,  practicing capoeira, going to hip-hop classes, listening to podcasts, reading and enhancing his photography and videography skills. Diego is excited to spend time in the Pacific Northwest and get involved with community through education, healthy food and nature.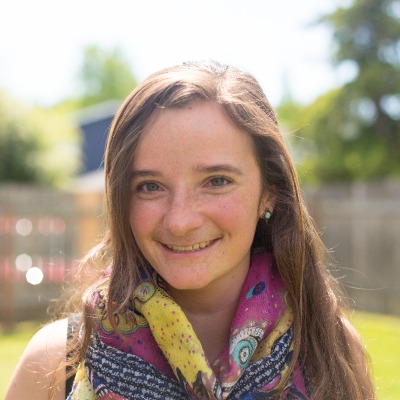 Molly Reetz, AmeriCorps Food Educator
Molly BIO
Molly grew up on the Salish Sea, and recently graduated from Western Washington University with a degree in Environmental Education. In her free time she enjoys sailing, skiing, backpacking, and staring at the stars for hours. For the last five years she has been studying environmental science, critical environmental education, and forming community within those passions. Molly believes that food binds a community together whether it be growing, cooking, or simply sharing a meal. Food has not only nourished her body but other aspects of her life as well. She is excited to carry this with her to Common Threads, and to share with and learn from other students and educators.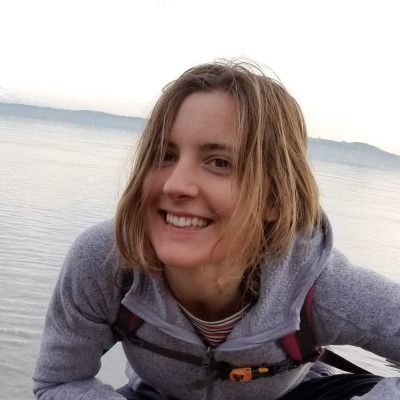 Ruby Spring, AmeriCorps Food Educator
Ruby BIO
Ruby spends most of her time designing stuff with her sewing machine, playing in her garden, and camping with friends. She loves eating good food and used to be a professional welder in Hawaii. She has a degree in Electrical and Computer Engineering and she thinks technology is rarely the right solution to anything. She thinks plants are the best and improvising is fun. She doesn't understand external motivation and cares a lot about a lot of people and things.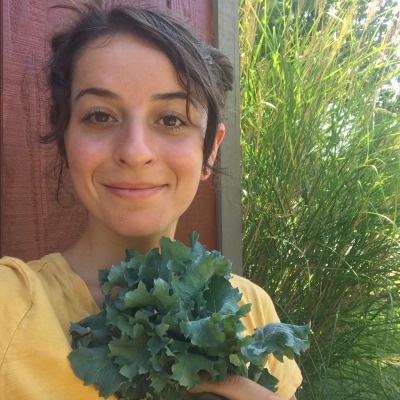 Katy Tiernan, AmeriCorps Food Educator
Katy BIO
Katy's mother from Mexico is a florist and always encouraged her to remember her roots – in life and in the garden. While earning her B.A. in Environmental Studies from the University of Washington, Bothell, she was part of an Agricultural and Biodiversity of Seeds (AB Seeds) Project with 21 Acres. Before joining Common Threads, Katy was an Environmental Education Intern with the Nooksack Salmon Enhancement Association and a crew leader with the San Juan Islands Youth Conservation Corps on Orcas Island. She is committed to strengthening community involvement through shared education and sustaining a healthy outdoor lifestyle that enhances and supports the integrity of all ecosystems. Today, she lives in a tiny house with her partner where she watercolors and tends to her vegetables, berries and herbs. Rain or shine, you may find her wandering the trails of Mt. Baker or gathering sticks and twigs to basket weave. 
Statewide Team AmeriCorps Members:
These members grow good eaters across WA state!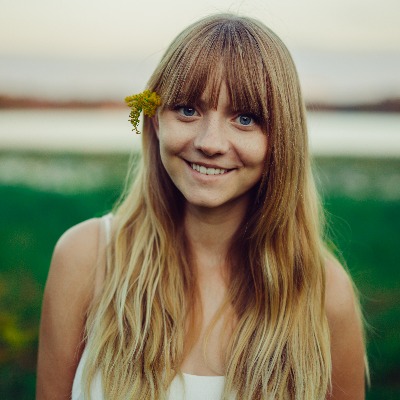 Casey BIO
Casey is a native Floridian and grew up spending most of her time at the ocean playing in the waves. From a young age she developed a great love for the planet. She graduated from Florida State University with a degree in English and Environmental Studies. During her studies she became fascinated and inspired by food justice through a school club, Food Recovery Network. Since then she has spent time studying food and working on farms spanning from Hawaii to Colorado. She is excited to spend her year working alongside kids to show how exciting and fun growing their own food can be!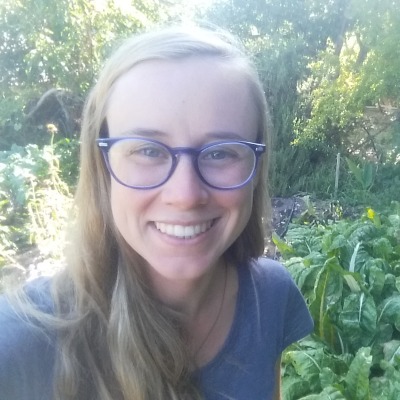 Sarah BIO
Sarah grew up in the suburbs of Baltimore, where she loved to explore the outdoors and help in her parents' vegetable garden. After completing her B.A. in history and early childhood education, she moved to Bloomington, Indiana to pursue a Masters in Library Science. In search of a deeper connection to her food in her new surroundings, Sarah became increasingly interested in farming and began to spend most of her spare time reading books on agriculture and cooking with the seasonal produce she could find at the local farmer's market. After volunteering part-time on an organic farm in Michigan while working as a librarian, Sarah decided to move out to the west coast and dive in to farming full-time. Since then, she has worked and WWOOFed on organic farms in Seattle and throughout Northern California. In her free time, Sarah loves to hike, bike, swim, and try out new cooking projects.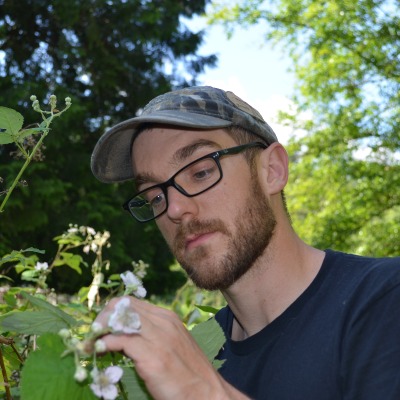 Ben BIO
Raised on the east coast, Ben has been living in the Pacific Northwest for the past four years.  Ben is an experienced outdoor educator, avid naturalist, lover of gardening, and practicing permaculturist. After serving in the U.S. Navy he spent three years volunteering on farms around the country through WWOOF (World Wide Opportunities on Organic Farms) where he became obsessed with food systems and sustainability.  Ben has certificates in wilderness skills education and ecology, animal tracking, and permaculture design obtained during his studies at Alderleaf Wilderness College. Ben is excited to do meaningful work in his community and believes connecting the younger generations' to their food and nature will help them provide positive solutions for the future of our planet.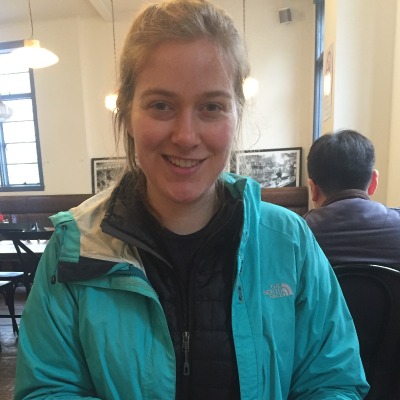 Mary BIO
A native of Mercer Island, WA, Mary clearly has a thing for islands. She first touched base on Whidbey last fall as a WWOOFer (WWOOF = worldwide opportunities on organic farms) during a year of (mis)adventures. Mary was deeply inspired by the Whidbey community's commitment to providing good food for everyone. She is thrilled and honored to be a part of the South Whidbey Schools farm and food team, and cannot wait to contribute to their mission of cultivating community. Mary enjoys cooking creatively, running mediocrely, and reading.
BOARD MEMBERS: THE SOIL THAT GROUNDS US IN OUR WORK
Board Members:
The soil that grounds us in our work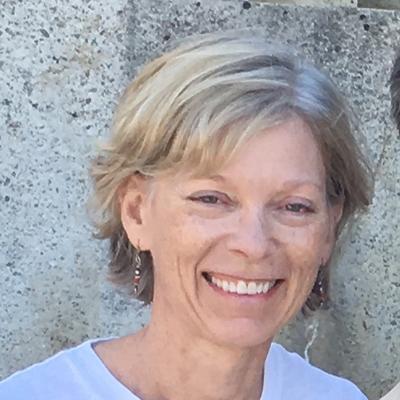 Gail Knops BIO
From homegrown Bellingham stock, Gail, a family physician, left the area to attend school at WSU, Washington University Medical School in St. Louis, Missouri, and then the Mayo Clinic in Rochester, Minnesota where she completed her medical training. She and her husband returned to Bellingham to join medical practices, raise 3 children, and enjoy the family ties and natural beauty of the Pacific NW. Her longstanding interest in nutrition, science and the cultural aspects of food have been part of a her belief in a positive and preventative approach to health promotion. Through work with Whatcom Farm to School while her kids were in school in Bellingham, Gail saw how Common Threads was applying and cultivating kids interests in food. To Gail, elevating knowledge and skills to grow, prepare, share and thoughtfully consume food in young and old is one way to save the world! She is ready and eager to support and apply personal and community experience in that direction.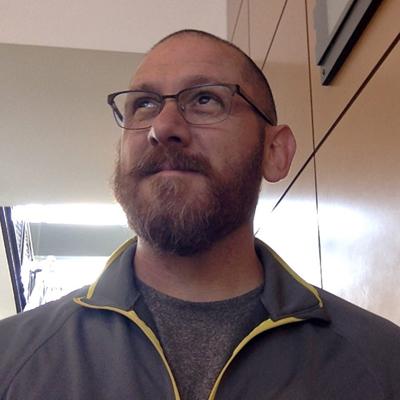 Chris Casquilho – Vice President
Chris Casquilho BIO
Chris is an arts advocate working at WWU as the Manager of Marketing and Special Events in the College of Fine and Performing Arts. Chris has worked for a variety of nonprofits including regional and community theatres; and has served on the boards of the Champlain Valley Film Society and the Westport, NY Chamber of Commerce; and participated in the steering committee resulting in the formation of the Park County (MT) Community Foundation. He got involved with Common Threads Farm through his child's school garden program – which takes all the skills from the classroom – science, art, math, reading – and adds dirt to it, making it great!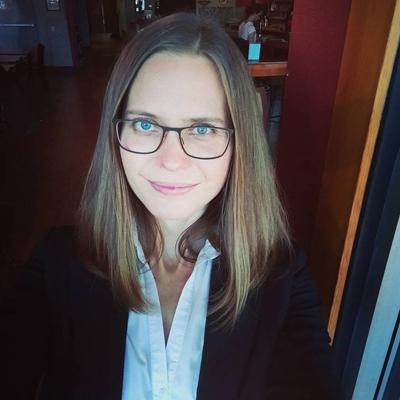 Amber Thorsen – Treasurer
Amber Thorsen BIO
Amber was born in South Africa, and moved to the Chicago with her family as a teen. In 2015 she discovered Bellingham with her husband, and decided to make this community home. Amber first developed an interest in nutrition when she learned about micronutrients as part of home economics in high school. Food ingredients and their micronutrients became a topic of conversation daily at the dinner table. Due to some misconceptions about career options in nutrition, and a heavy dose of pragmatism, she opted for a career in accounting and finance. A few years later, she decided to uproot her life in Chicago, and move to California to work for a global child-focused nonprofit in search of more meaning. In 2014 she completed Masters in Community Economic Development, and began to search for an area of focus that would engage her passion and create sustainable change. Over time it became clear to her that a healthy relationship with food is one of the cornerstones for a healthy food chain, healthy communities, and a healthy planet. Amber is excited to serve on the Common Threads Board, and contribute her time, skills, and knowledge to the success and sustainability of this organization and its mission.
Nolan Davidson – Secretary
Nolan Davidson BIO
Nolan is an attorney with the firm Barron Smith Daugert in Bellingham. After growing up Nolanin Bellingham and graduating from Western Washington University, Nolan and his wife moved to a small farming community in rural Vermont, where they lived for two years on the banks of the White River. From there, Nolan and his wife moved to Paris, France as part of a law school exchange program. After two years of working and studying (and eating and drinking) in Paris, Nolan and his wife moved back to Bellingham to raise their new family in the town where they both grew up. When he's not working, you are likely to find Nolan sampling the wares at local breweries and wineries, toiling in the garden, or out enjoying the natural beauty of the Pacific Northwest with his family.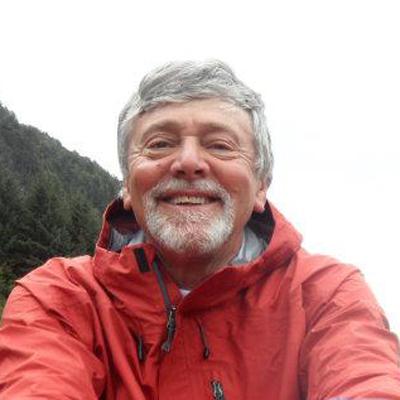 Fred Berman BIO
Fred Berman has been happily living in Whatcom County with his wife, Lynn, for the past 41 years. Fred's professional experience includes farming in both the U.S. and Norway, helping to start the Bellingham Farmers Market, creating and operating 4 unique food service businesses dedicated to supporting local farming enterprises, working for the WSDA as the Small Farm Program Coordinator, and serving as a Program Manager at the Northwest Agriculture Business Center (NABC.)
Fred has served on the boards of NABC, 21 Acres, Small Potatoes Gleaning Project, the Barkley Merchant's Association, Sustainable Connections, and Cloud Mountain Farm Center, and also on the Advisory Committees of the Community Food Co-op Farm Fund, the SC Food and Farming Program, CSANR (Center for Sustaining Agriculture and Natural Resources) at WSU, and the WSU Small Farm Team.
Fred currently volunteers at Maple Alley Inn and also with Common Threads' school-based cooking and gardening programs. He is looking forward to participating on the Board of Common Threads along with continuing his volunteer commitments.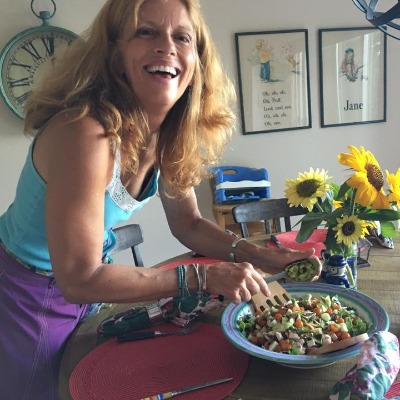 Susan Marshall BIO
From the sameness of a suburban childhood, Susan was profoundly altered by yearly visits to the rural wilds of Virginia where her grandparents grew their own food and lived simply, surrounded by rugged natural beauty. Ripe for influence during the environmental awakening of the 70's, Susan left her childhood in the midwest for a more organic, earth-centered existence. She found home in Bellingham 30+ years ago and has enjoyed growing gardens, businesses, creativity and community through paid and volunteer work. Common Thread's mission closely aligns with her love of environmental care, children, experiential learning and healthy food. Susan is delighted to join the board in its work to nurture, support and help Common Threads thrive.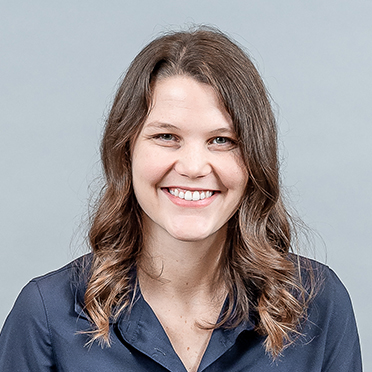 Madchen Petrie BIO
Madchen  (pronounced "May-Chin") grew up in Ohio and Tennessee and graduated from Ohio State University with a bachelor's degree in accounting and a minor in French. She is currently a Senior Accountant at Larson Gross, specializing in nonprofits (audits, reviews, compilations, 990s, etc.) but her passion is serving as an advisor for her clients. 
 Madchen and her husband share a passion for healthy eating and local produce. Her husband, JP, currently serves as Common Threads' School Farmer. In her spare time, Madchen enjoys hiking, biking, painting and gardening.