Team
Our Staff
Laura Plaut – Founder and Director
Once upon a time, a woman gave birth to a child, and began to see the world through his eyes. She saw the sugary cereals, brightly wrapped candies, and processed breads and cookies that the storeowners placed so cleverly right at her son's eye level, and she wondered: how could healthy food compete with this? Was there a way to get her son as excited about fresh fruits and vegetables as he was about Fruit Loops and Pop Tarts? Could she teach her son that eating well was not only the right thing, but also the fun thing?  And thus was born Common Threads. One mom's passion for helping her own kid learn to make happy, healthy food choices turned into a conviction that all kids can and will make healthy food choices if grown-ups would just do a better job of making good choices available at home and at school.
This mom's name (if you hadn't guessed) is Laura, and she is so very proud to serve as the Executive Director of Common Threads.   Laura holds a master's degree in Nonprofit Administration from the University of San Francisco and a bachelor's degree in Chinese Language and Culture from Amherst College. Prior to founding Common Threads Farm, she chaired the Education Program at Prescott College, served as an Instructor and Course Director for the North Carolina Outward Bound School, directed the Fort Miley Ropes Course in San Francisco, served as the Education and Service Learning Coordinator for the East Bay Conservation Corps; and led international service-learning programs for teens in China, Thailand, and Costa Rica.
Contact: laura (AT) commonthreadsfarm (DOT) org
Julia Gray, Program Coordinator
Julia grew up in the middle of the woods on Vashon Island in the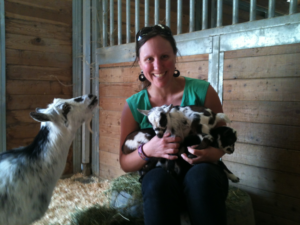 Puget Sound. A close connection with the natural world was developed while exploring the beaches, forests, and farms in this rural setting. She attended Western Washington University and graduated with a Bachelor of Science in Industrial Design and a Minor in Fine Art. For the past nine years, Julia has supported the integration of garden education into public schools in Portland, Oregon. She worked as a garden educator at an elementary school for five years, which led her to pursue the Master's of Arts in Teaching program at Lewis and Clark College. Julia is certified to teach Middle Level Science and English Language Learners. Most recently as the Teacher Outreach Coordinator for Growing Gardens, Portland-based nonprofit organization, Julia focused on teacher professional development and collaboration with teacher teams to support the use of school gardens as outdoor classrooms. Julia returned to Bellingham together with her family and is delighted to join the Common Threads team.
Contact: julia (AT) commonthreadsfarm (DOT) org
Jessica Moerman, Operations Manager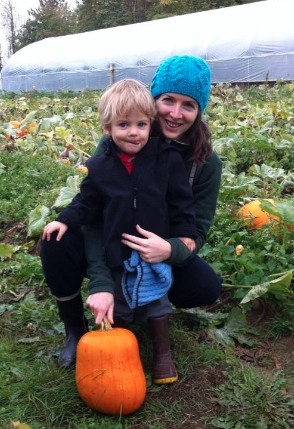 Jessica developed an interest in food production and nutrition during her undergraduate degree at the University of British Columbia, where she volunteered as a classroom tour leader at the UBC Farm. Her interest continued as she and her husband turned their rental yard into a food garden and enjoyed fresh harvests just outside their back door. Prior to coming to Common Threads, Jessica served as the program director for children & youth services for a nonprofit in Vancouver, B.C.. Jessica also holds a Master of Arts in Community Development. She spends much of her time now caring for her son and cooking seasonally inspired meals for her family. Jessica is very excited to join Common Threads and work with so many people who also believe in the importance of food.
Contact: jessica (AT) commonthreadsfarm (DOT) org
Renae Keep, Development and Communications Coordinator
Renae and her family garden avidly, keep bees, and practice sustainable living. Raised in the woods outside Seattle, Renae studied Communications at Fairhaven College, Systems Theory at Schumacher College in England, and History at graduate schools in France. She earned a Master of Arts in Comparative Literature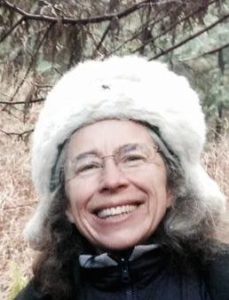 from the University of Washington, as well as a certificate in Fundraising Management. She has served as adjunct faculty at De Anza College in Cupertino, CA, and at the College of Social Justice and Community at UC Santa Cruz. She currently serves as a consultant for the Institute for the Study of Knowledge Management in Education, in addition to her part-time work as Development and Communications Coordinator for Common Threads Farm.
 Renae learned firsthand as a co-op preschool parent that gardens can initiate powerful processes of discovery. Kids who despise broccoli or peas surprise themselves discovering that they enjoy veggies they'd had a hand in growing. Witnessing the early formation of tastes and habits inspired Renae to expand her work as an educator. She designed garden-based curricula, catered seed-to-table events, and led youth on wilderness adventures. In that spirit, she hopes to help sustain the vital work of Common Threads.
Annika Sampson, AmeriCorps Food Educator
Annika was born and raised on an island in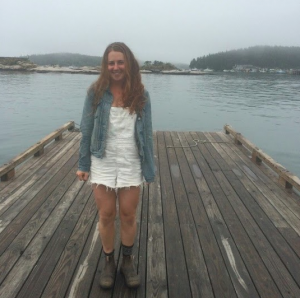 Maine, where she fell in love with forests, mountains, and the ocean. She is a recent graduate of Macalester College in St. Paul, MN, where she majored in English Literature and Creative Writing and minored in Religious Studies. Her academic interests included Afrofuturism, Buddhism, social justice, feminist art, and poetry.  Her studies have taken her to pursue language, politics, and research in Nepal and India. She has worked throughout the years as a gardener, farmer, gallery girl, waitress, cook, and writer.
Annika is very excited to begin another chapter of her life in Bellingham, where she can share her love of soil, veggies, storytelling, and a really good meal!
Breanne Bartok, AmeriCorps Food Educator
Breanne left the hot sunshine of northern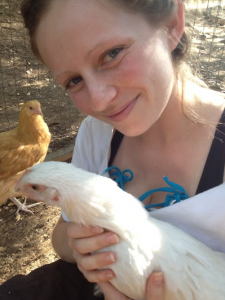 California for the cool, rainy Pacific Northwest, where she earned her degree in Environmental Studies from Western Washington University. With a focus on Sustainable Agriculture, Breanne studied local food deserts and water crises, and volunteered on permaculture farms such as the Bullock's Homestead on Orcas Island and Inspiration Farms north of Bellingham. While studying medieval history in Scotland, she helped start a student-run permaculture garden at the University of Stirling. Back in the states, Breanne trained with the Master Gardeners and Master Composters at WSU Extension Whatcom County.  In her spare time, Breanne enjoys Salsa dancing, teaching Yoga and Pilates, knitting and crocheting, and taking her Chihuahua on hikes. She has been volunteering with Common Threads Farm since spring 2015, and couldn't be more thrilled to serve full-time to empower the Bellingham community with a love of dirt and worms, and a desire to change the way we eat! 
Emily Van Wagoner, AmeriCorps Food Educator
Emily is an Ohio native and recently graduated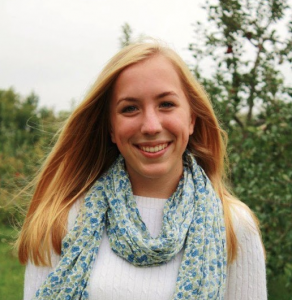 from the University of Vermont with a Bachelor of Science in environmental studies.  She discovered her passion for public health by reading novels by food activist Michael Pollan, and found happiness in embracing his philosophy of nutrition: "Eat food. Not too much. Mostly plants." She spent the past year instructing nutrition classes, facilitating cooking lessons, and organizing community dinners in two schools.  This summer, she prepared and served lunches at Shelburne Farms with ingredients grown on the farm.  In her free time, she finds herself happiest experimenting in the kitchen, hiking in the mountains, and training for triathlons.
Hali Willis, AmeriCorps Food Educator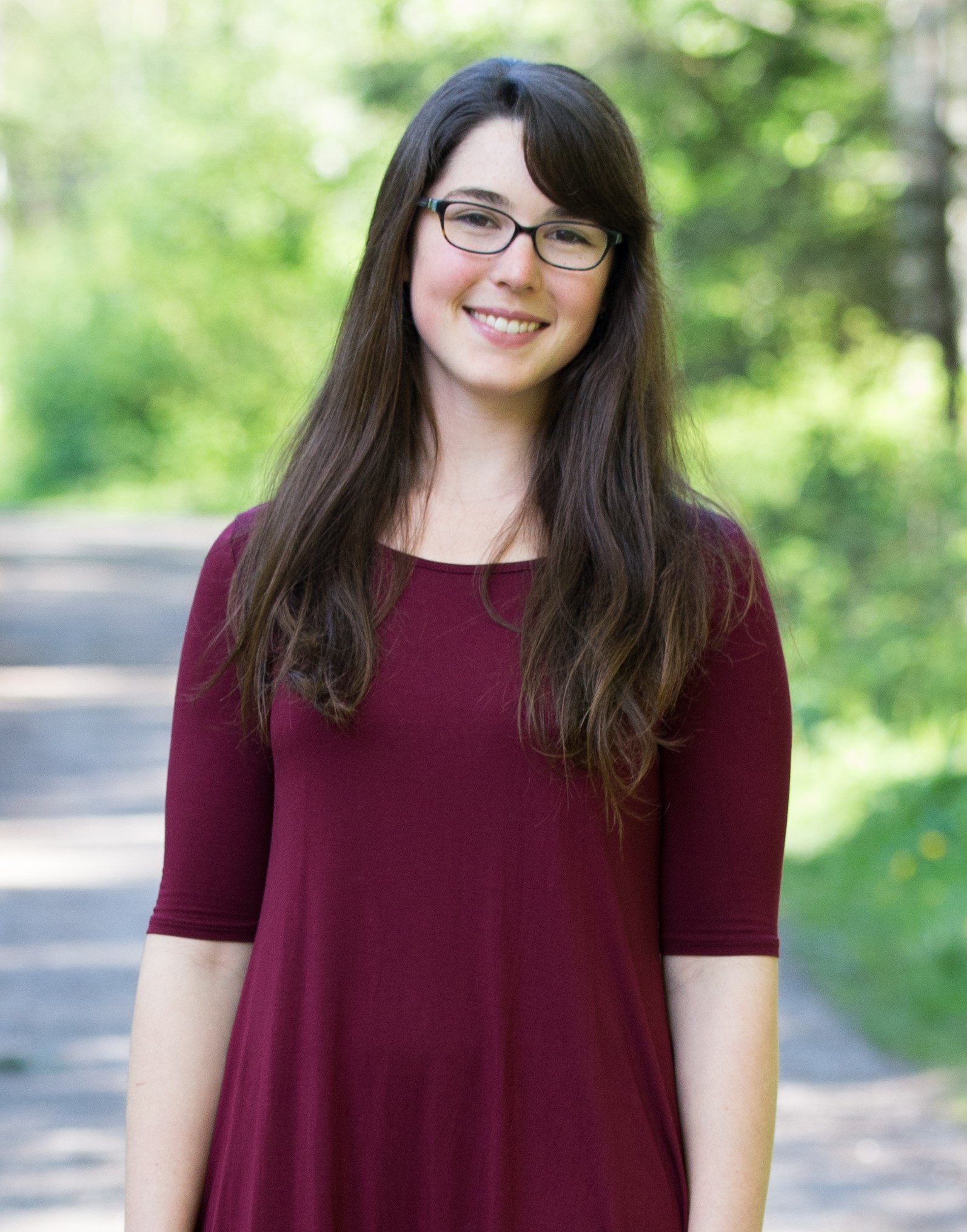 Hali was born in Atlanta, GA and grew up in Seattle where she raised chickens and grew tomatoes with her family. She recently graduated from Western Washington University with a degree in Biology with a Cellular and Molecular emphasis. She loves rock climbing, skiing, cooking and teaching, and has a passion for healthy eating and connecting others with delicious and healthy food. She has volunteered with Common Threads in the past and is extremely excited to serve as an Americorps volunteer. She hopes to continue connecting communities with good, healthy food by earning a Master's in Public Health after her service.
June Guo, AmeriCorps Food Educator
June is a recent graduate of Bowdoin College,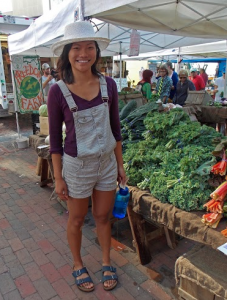 where she studied sociology with a focus on food culture.  While leading a farm camp for immigrant teenagers in Maine, June realized that she truly enjoys educating others about food culture, agriculture, and food policy issues. Chatting about global food rights and security while harvesting potatoes, learning about local farms while milking goats and cooking family recipes affirmed June's commitment to experiential learning. At nonprofits in the US, Tanzania, and India, June has helped establish experimental kitchen gardens using recycled materials, water friendly techniques, and locally used plants. She also implemented lesson plans to foster community nutrition awareness and engagement. In the future, June wants to pursue her own research on international food culture while continuing to learn about different forces that shape the food system. 
Priyanka Anand, AmeriCorps Food Educator
Priyanka graduated from the Fashion Institute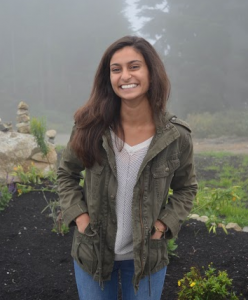 of Technology in New York City with a degree in Advertising + Marketing Communications. She was born and raised in Eastern North Carolina by a family who appreciates delicious, home-cooked meals. That led her to work in food media during college, but she craved something more hands-on. So she volunteered as a kitchen class assistant for Edible Schoolyard NYC, which inspired her to teach children how to garden and cook. In her free time, Priyanka enjoys practicing yoga, cooking, visiting family in Vancouver and Yelping the next best restaurant in the area. She's thrilled to be a part of the Common Threads team and looks forward to working with our next generation to make healthier food choices!
Robyn Garratt, AmeriCorps Food Educator
Robyn joins Common Threads Farm from the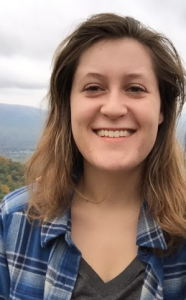 state of Virginia, where she graduated from William & Mary with a degree in Health Sciences and Psychology. There, she was able to initially foster her interest in the physical body and mind through classes in nutrition, psychology, and public health. Propelled by learning of her own dietary restrictions, her outlook on food radically shifted as she realized the importance of food on well-being. She is committed to improving food education and access, and is excited to work as a Food Educator to help inspire this knowledge in the Bellingham community. She's worked with youth as a camp counselor, swim coach, and elementary school tutor, and has spent the past summer volunteering in school gardens around Charlottesville. When she's not experimenting with new recipes, Robyn enjoys drawing and spending time outside.
Samantha Foote, AmeriCorps Food Educator
While travelling abroad studying medicine for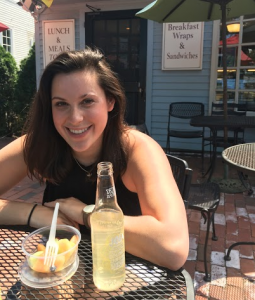 a semester, Sam learned two vital lessons. The first, which she learned in the classroom, is that health is determined both directly and indirectly by a set of social based determinants. The second, which she learned during daily meals with her host family, is that food is essential in bridging gaps between cultures and binding all of us together. When Sam returned home finish her undergraduate degree in Health Sciences at Gettysburg College, she was determined to turn these lessons into action.  As an intern with the non-profit, 100Gardens, Sam learned how to use sustainable agriculture to combat food insecurity. Back on campus, she helped develop an aquaponics STEM education program for students in the Gettysburg schools. Sam is looking forward to continuing her food education journey by joining the Common Threads team.  As a Connecticut native she hopes she will begin to understand the claim that the West Coast is the best coast.
Samantha Tengs, AmeriCorps Food Educator
Samantha, a born and raised Washingtonian,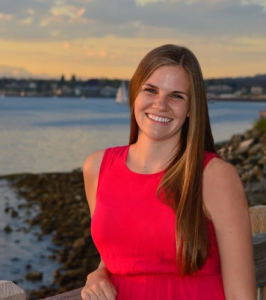 recently graduated from Western Washington University with a B.S. in Kinesiology for Pre-Healthcare and a minor in Psychology. She aspires to one day be a Registered Dietician, as she embraces her enthusiasm for healthy living. Samantha has pursued her passion through internships with the local nutrition and diabetes clinic and with WWU's campus dietician. Samantha loves to hang out with kids and aims to instill healthy habits in them through volunteer coaching for the YMCA's Girls on the Run and Trailblazers programs. Samantha formerly volunteered for Common Threads and is excited to continue to contribute to the program!
Our Board of Directors
Sarah Simpson, President
While growing up in Southern California and
Washington state Sarah spent much of her free time exploring outside. Many of her favorite childhood memories involve roaming around wild flower fields in Yosemite and playing in her grandparents backyard on Orcas Island. As an adult her favorite memories haven't shifted, they all involve a feeling of closeness to the earth. Professionally Sarah has been in non-profit management for the last 7 years leading organizations missions to build capacity and community around critical youth work. She is passionate about creating opportunities for youth to learn about healthy ways to live and is excited to use that energy to support the mission of Common Threads
Jennifer Wright, Treasurer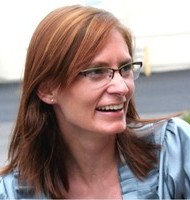 Jennifer Wright, a CPA with Metcalf Hodges, first met Common Threads when she enrolled her two young children in our Farm Camp programs in 2012. A recent transplant from Florida, Jennifer has wasted no time in putting her number crunching talents to work on behalf of several local nonprofits.
Jennifer and her family take full advantage of all the Pacific Northwest has to offer. They enjoy hiking, backpacking, rock climbing, mountain biking, kiteboarding, and snowboarding. If they're not on the trails, you will find them exploring Bellingham's many local food, art, and music venues.
Jennifer holds a Master of Taxation and a Bachelor of Business Administration with a major in accounting from Florida Atlantic University.
Lauren McClanahan, Secretary
Originally from Columbus, Ohio, Lauren has been an educator since 1992, first as a middle school language arts/social studies teacher in North Carolina, and currently as a faculty member in the Woodring College of Education at WWU.  At WWU, Lauren is the Chair of the Woodring Sustainability Fellows—a group interested in the overlap between a healthy planet and healthy people.  Her research interests include Education for Sustainable Development, and she serves on the Executive Board of the United States Teacher Education for Sustainable Development Network.  Other research interests include literacy, both in print and multi-media form.  Educating students and families about the benefits of healthy school eating meets perfectly at the intersection of Lauren's interests in sustainability and literacy, and she is thrilled to document students' stories of getting their hands dirty, and their bodies healthy.
Brian Pahl, Member At-Large
Brian Pahl fled the cars and concrete of southern California and gradually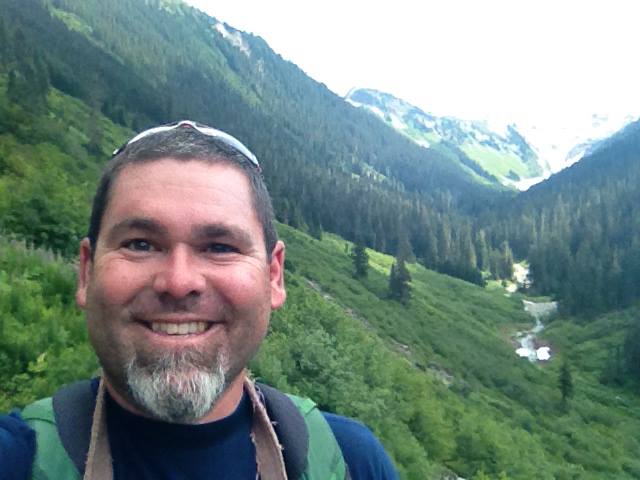 moved north until he landed in Bellingham in 2000. Currently the Technology Integration Teacher on Special Assignment for Bellingham Public Schools, Brian previously taught at Sunnyland Elementary for several years and enthusiastically advocated for Common Threads Farm to bring a garden and cooking classes to the school. He grew up thinking green beans, corn, and peas came from cans and that spinach could only be served as a heaping, mushy, tasteless mound of green. At some point he realized that vegetables actually came out of the ground and that when he ate them raw or cooked just right, they were heavenly. Today, Brian spends as much time as he can in the garden with his 2 daughters, teaching them how to appreciate, tend to, and prepare the fruit and vegetables that they grow for the family.
Kayla Schott-Bresler, Member At-Large

Originally from northern California, Kayla has been living in the Northwest since 2009. During the day, Kayla is a Public Health Analyst with Skagit County Public Health, where she manages the Housing, Homeless Services, and Community Development division. Previously, she managed policies and programs at affordable housing and public health nonprofits in Oregon and Washington. Kayla has always been interested in work that advances public health, environmental stewardship, and creative approaches to education and is thrilled to support Common Threads Farm. In her free time, she likes swimming in Whatcom County's beautiful lakes, hiking, and cooking for friends and family.
Our Volunteer & Interns
In the 2015-2016 school year, over 100 volunteers contributed 3500+ hours to Common Threads Farm. Volunteers – your tireless hard work is so appreciated, THANK YOU!