Get the Common Threads E-cookbook
Want to learn about the recipes we cooked this year in cooking classes? Need a new idea to cook for dinner tonight? Get your free copy of Common Threads' E-Cookbook!
Just enter your email below and we will send you your copy of the e-cookbook!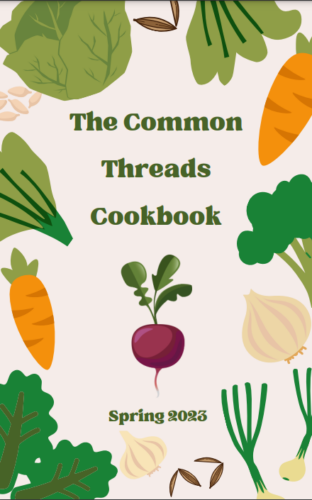 This is the first ever Common Threads E-Cookbook! In it you'll find recipes that we cooked with kids in the 2022-2023 school year! The visual recipes make it easy for chefs of all ages to make these dishes.
The E-Cookbook also has some helpful tips and tricks on kitchen safety, and some background on the recipes and the delicious ingredients that go into them!
This cook book is completely free! But if you'd like to support the programs this cookbook was inspired by, you can donate here. Your gift will provide cooking classes to kids, where they get to try new flavors and learn to make delicious meals they can cook for life.