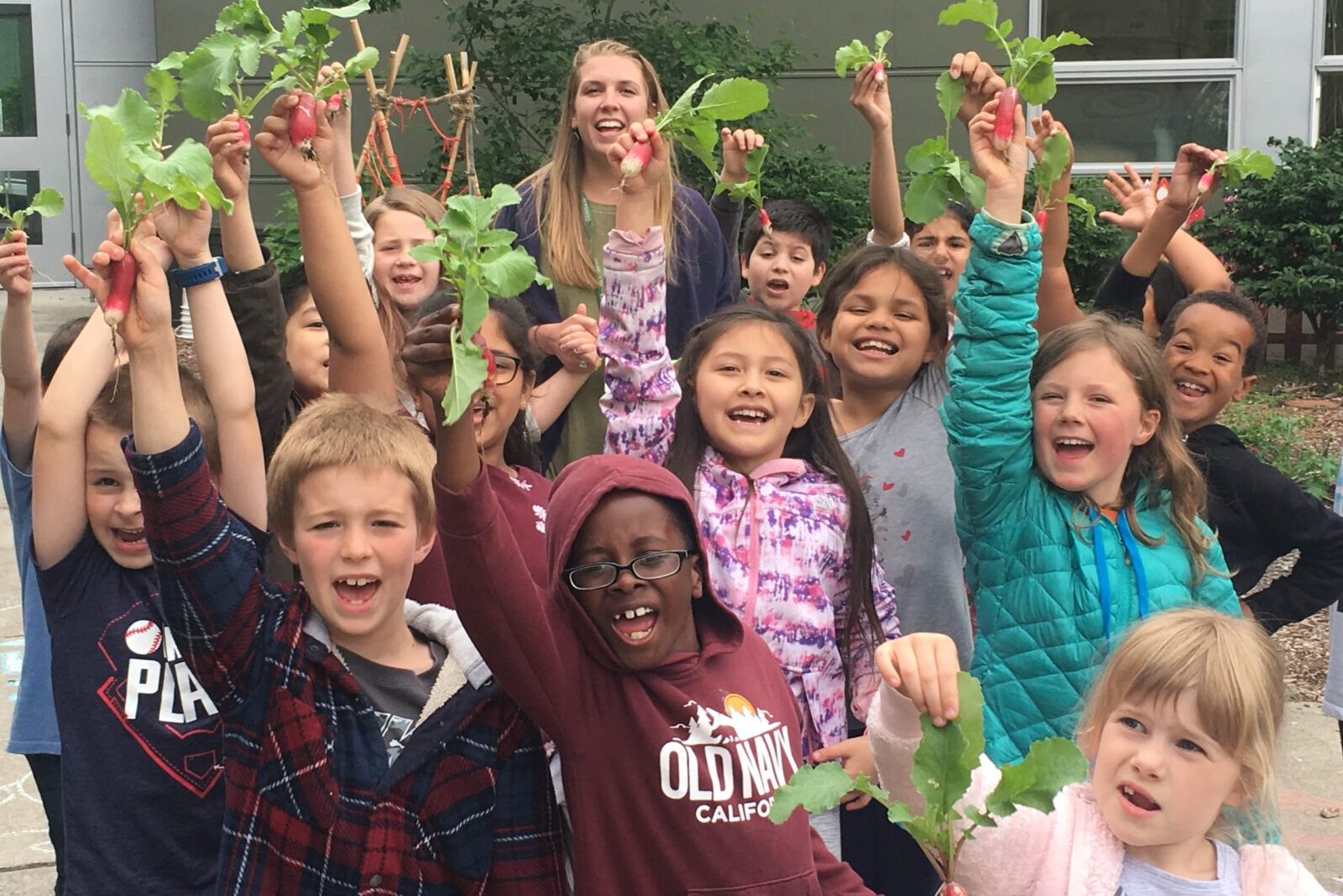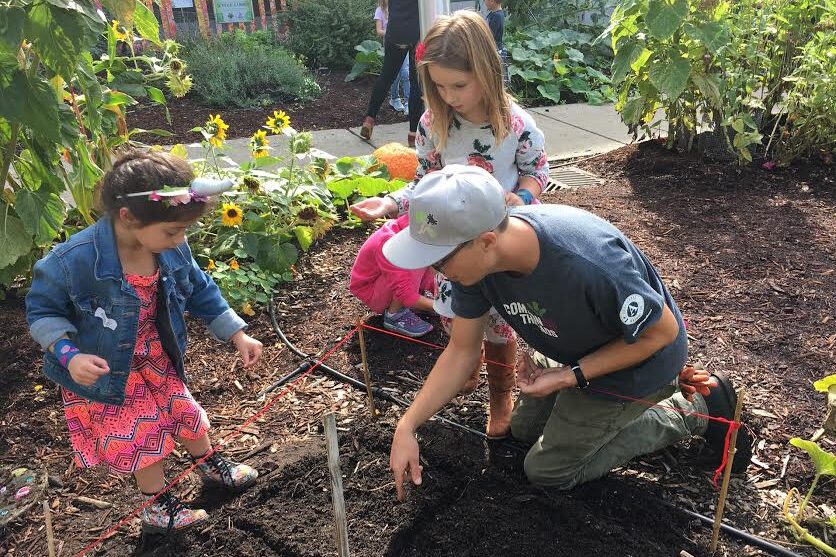 GET INVOLVED
Would you like to be involved in getting kids gardening and cooking in our community? Check out the various opportunities below. 
At Common Threads, we hold ourselves accountable (individually and as an organization) to a life-long learning journey as we work to identify the roles that each of us can most appropriately play in dismantling systemic racism and building a more just and equitable world. We welcome candidates of all racial and gender identities, cultural and economic backgrounds, and of any sexual orientation to apply for employment and service opportunities. Common Threads is an Equal Opportunity Employer and does not discriminate on the basis of race, color, national origin, sex, religion, age, disability, sexual orientation, veteran status, or marital status in employment or the provision of services. 
For questions or to request reasonable accommodation in the application process, please email hr@commonthreadsfarm.org or call 360-927-1590.
Volunteer & Internship Opportunities 
To be notified of upcoming opportunities, please contact volunteer@commonthreadsfarm.org. If you are interested in volunteering please fill out our application found here.
Typical opportunities available include: 
Garden Care Volunteers
Volunteers are needed in the growing season to help make sure our school and community gardens are well-cared for!
Gardening/Cooking Lesson Volunteers
Volunteers in this role assist AmeriCorps Food Educators with school-based lessons, often providing a small station that kids rotate through. 
Interns
Please send your resume and a cover letter that includes: your learning goals for this internships, what program the internship is required for, which academic term you are interested in interning for (including start & dates), how many hours you need for this internship, and your schedule. Applications can be sent to volunteer@commonthreadsfarm.org. 
Board Members
Board members lend a community stakeholder perspective and focus on governance, including high-level strategy, oversight, and accountability. If you are interested in Board service, please contact us.
AmeriCorps Service Opportunities 
All our 2023-2024 AmeriCorps positions are currently filled. Applications are typically posted in the winter & spring for positions starting in June or August. Please sign up for our newsletter or follow us on social media to stay up-to-date.
WHAT IS AMERICORPS?
AmeriCorps is a federally-funded program that focuses on giving back and strengthening communities, as well as building connections through service. This organization was created in 1993, but was previously known as the Corporation for National and Community Service (CNCS). The AmeriCorps mission is to "Get Things Done for America," essentially being able to provide support where needed, nation-wide. This can be seen in many different contexts, such as tutoring in elementary schools, helping rebuild communities and provide relief in natural disasters, environmentalism, encouraging healthy futures, and economic positions.  
WHAT'S IN IT FOR MEMBERS?
AmeriCorps members earn a living stipend while serving in their community— this is not payment for hours served, but a way for members to sustain themselves throughout their service term. The federal government provides members with an educational award (Segal Award) after the completion of successful service. Members also have the opportunity to gain a deeper connection to the community by becoming more involved and fostering relationships with fellow service members, as well as people within the community they serve. Moving forward, AmeriCorps service can help members develop a clear mind about possible career paths.
Service is deeply valuable, to the service member and the community alike. Working with neighbors to create and foster strong bonds, and to find common ground in conflict, is incredibly rewarding.