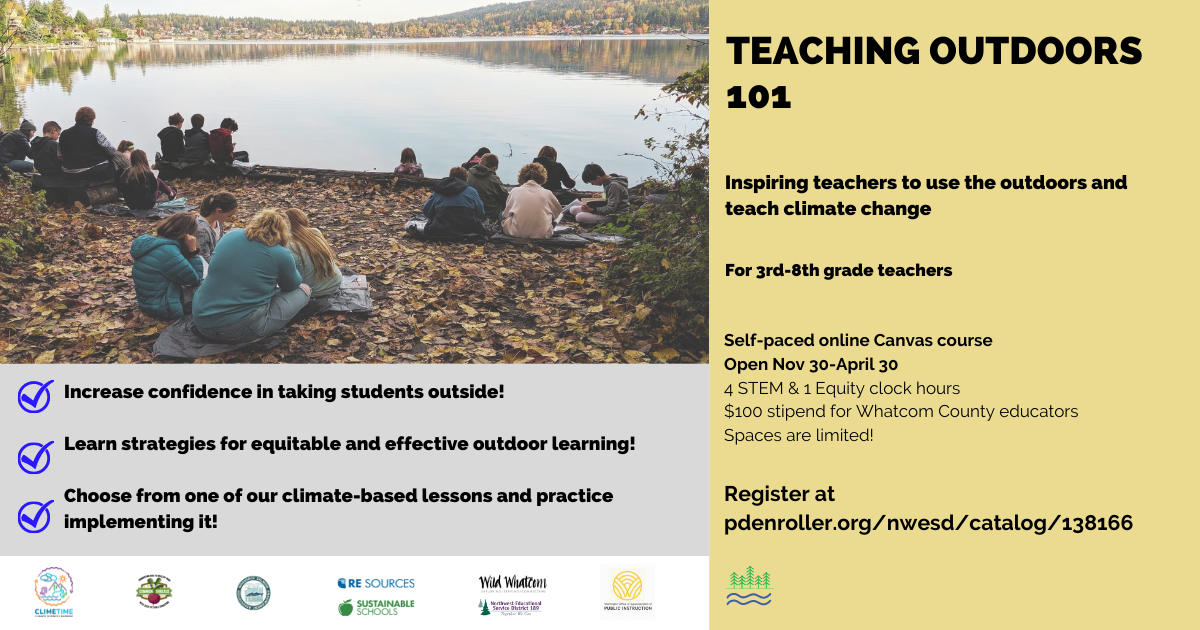 Wild Whatcom is partnering with Nooksack Salmon Enhancement Association, Common Threads Farm, and RE Source for a fourth year to provide a Clime Time professional development opportunity for 3rd-8th grade teachers!
 This self-paced online Canvas course brings together the knowledge and experience of our local outdoor education organizations and partners to give Whatcom County educators the confidence to connect the next generation of students to their surrounding community and the natural world. Teachers who complete the course receive 5 clock hours (4 STEM, 1 Equity) and a $100 stipend.
Register through PD enroller today!
 Note: Teachers who have already taken one of our courses or who are looking for a more advanced option may want to sign up for our 201 course in early 2022. Teaching Outdoors 201 will be in-person and field-based. To be notified by email when registration for the 201 course opens, please sign up here.