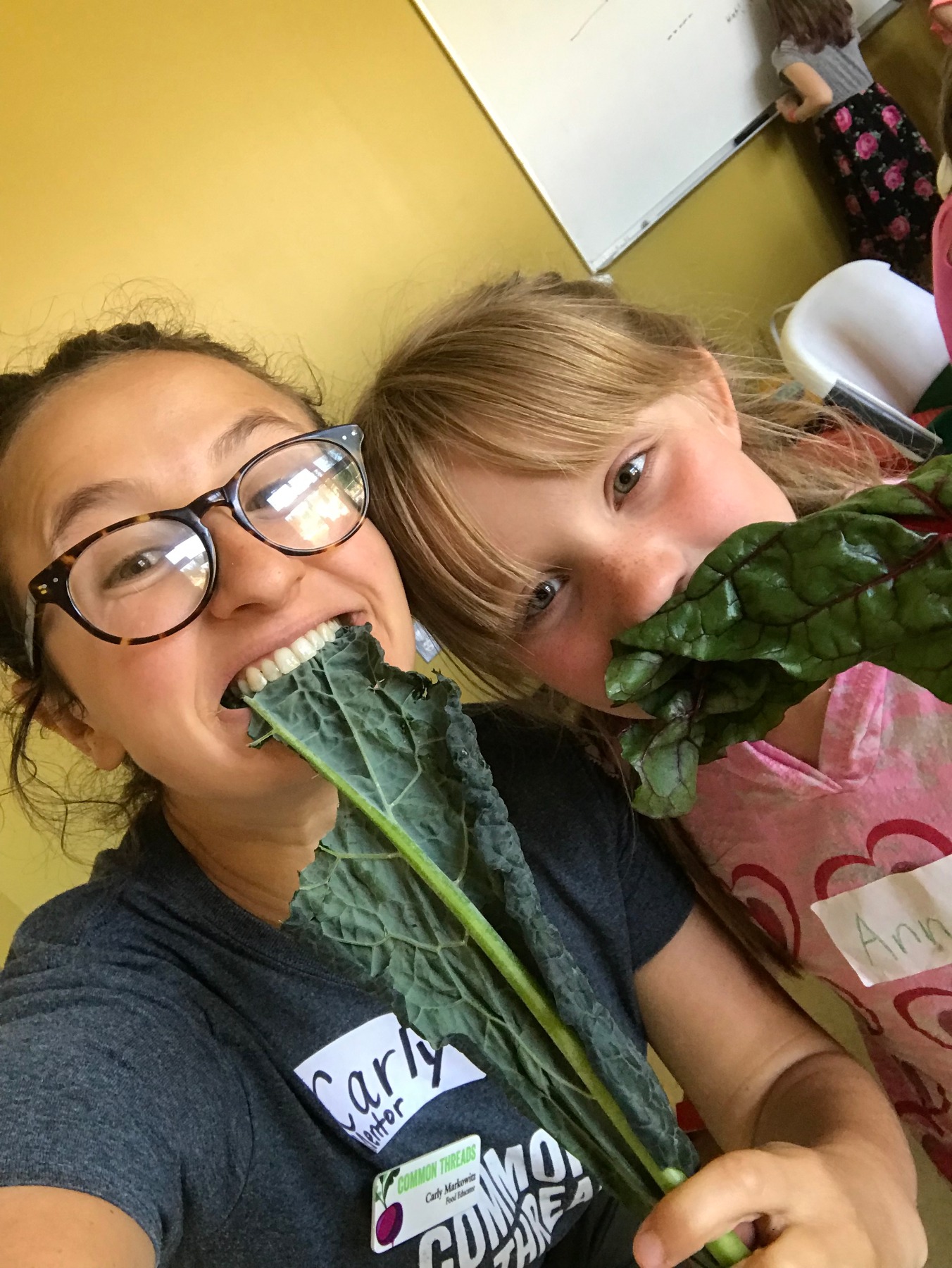 When school's out, too many children in our community spend their time in environments where there is not enough to do, not enough to eat, and not enough positive human contact.
This past year, thanks to support from Share our Strength and the Chuckanut Health Foundation, Common Threads was able to pilot  Kids Cook!: an after-school and summer meal program in several low-income apartment complexes and at the East Whatcom Regional Resource Center.  
Kids are learning to prepare and enjoy healthy meals together while also enjoying the company of their peers and positive role models (the AmeriCorps team!)
This past year, 103 kids prepared and ate 768 reimbursable meals!
(Fun fact, Common Threads is an official provider of USDA funded reimbursable meals.  The meals prepared in the Kids Cook! Program are not only delicious but also meet federal guidelines for a complete meal. Who knew you could be "legit" while having so much fun?)