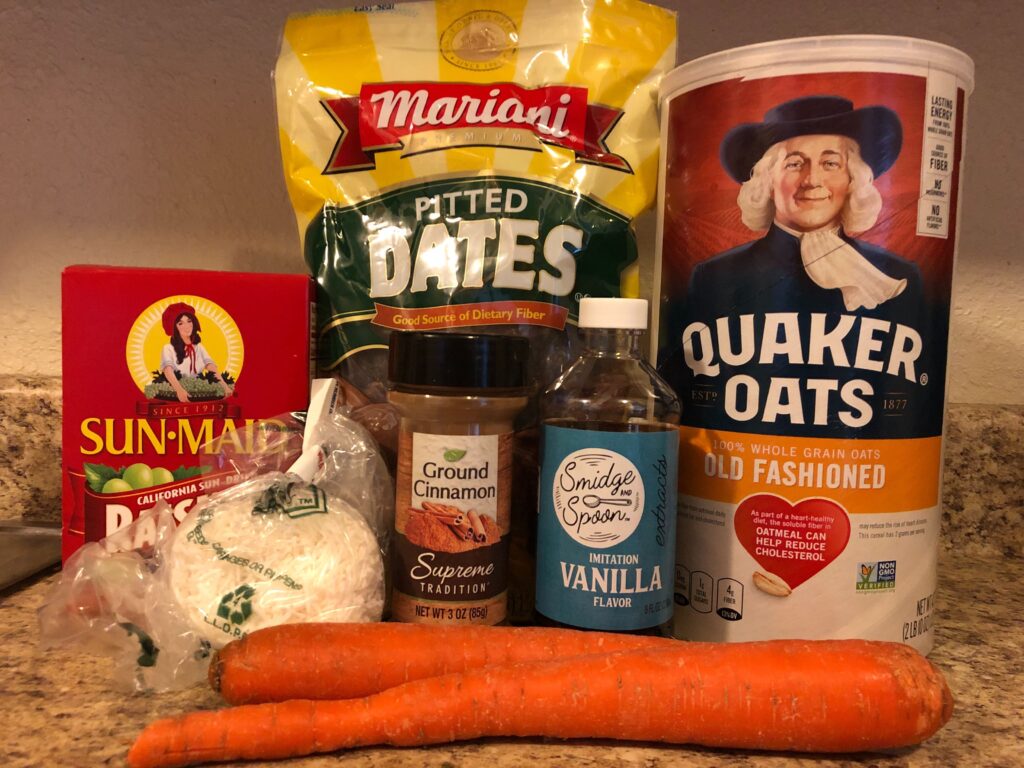 This recipe requires the use of a blender or food processor
Recommended materials: Blender or food processor, grater (or knife), cutting board, measuring spoons (or one big spoon and one small spoon), measuring cups.
This recipe makes roughly 10-14 bliss balls
Ingredients:
1½ cups rolled oats

¾ cups carrot (shredded or super finely chopped)

½ cup raisins

7 medjool dates (pitted)

¼ cup water

1 tsp vanilla extract

1 tsp cinnamon

½ tsp pumpkin pie spice

Shredded coconut
Directions:
Wash hands.

Add the rolled oats, pumpkin pie spice, and cinnamon to a food processor or blender.

Pulse gently until oats have broken down.

Add raisins, dates, water and vanilla extract to the food processor. Pulse until well combined.

Add carrots and pulse gently just to combine – be sure not to pulse too long or it will turn into juice!

Take the mixture out of the food processor and use your hands to roll into balls.

Coat each one by dipping and rolling in a bowl of shredded coconut.

Enjoy!