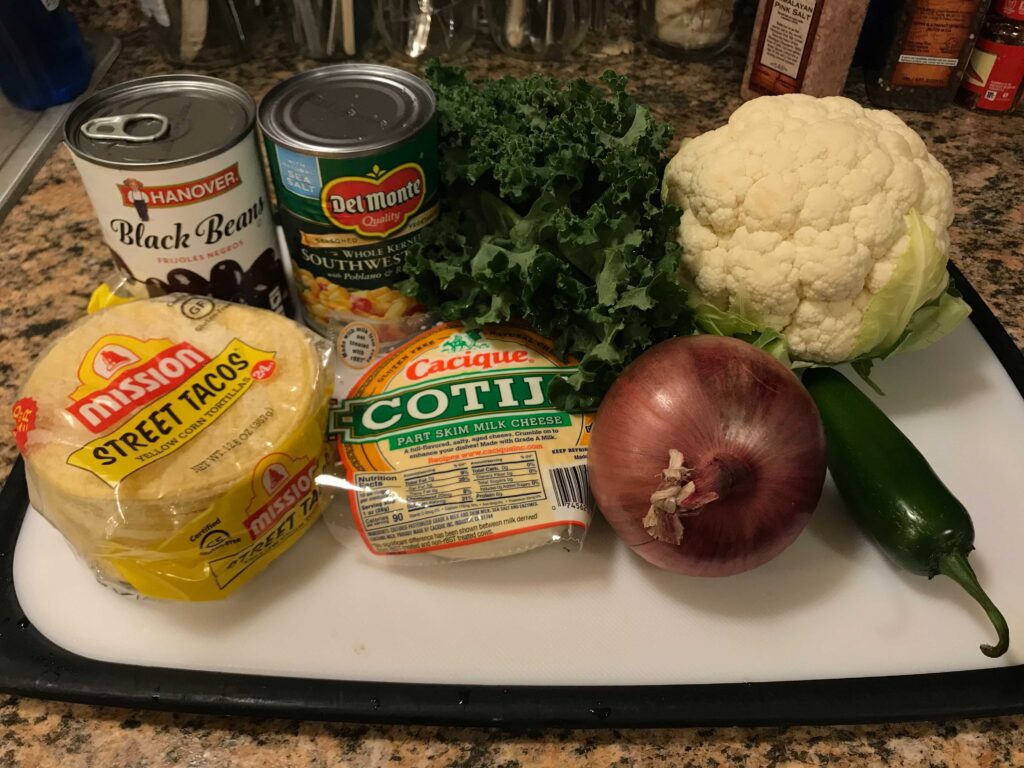 This recipe requires a heat source
Recommended materials: 2 skillets, knife, cutting board, measuring spoons (or one big spoon and one small spoon), one half measuring cup.
Ingredients:
8 corn tortillas

1 head cauliflower (cut into 1''-2'' florets)

1 onion (diced)

1 bunch of kale, shredded (or another leafy green)

1 cup corn, canned or frozen

1 15 oz can of beans 

½ cup cotija or feta (or other cheese)

3 limes (cut into wedges)

1 jalapeño, finely chopped/grated (optional)

1 TBSP oil or butter (plus extra) 

1 tsp salt

½ tsp cumin 
Directions:
Wash hands.

Heat 1 TBSP oil or butter in a pan over medium heat. Add onion and spices. Sauté until the onion softens. 

Add cauliflower, cover and let cook for a few minutes. 

Add beans and kale, cook until heated through.

In a separate pan, warm up tortillas. 

Assemble tacos, and top with optional cheese, lime juice, and jalapeño. 

Enjoy!