Cordata Elementary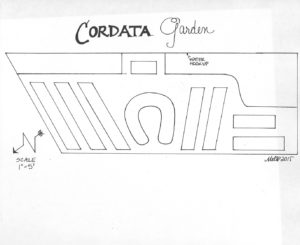 The Cordata School Garden was built in 2015 with support from Common Threads. It expanded the following year with the hard work and dedication of the Cordata PTA as well as the support of the Principal and Vice Principal. The Cordata Garden is a place of beauty, tranquility, and exploration for Cordata students with garden beds featuring a variety of herbs, kale, lettuce, tomatoes, potatoes, squash, cucumbers, and beautiful flowers that attract bees, butterflies, and birds. The community at Cordata has embraced their school garden and installed an outdoor classroom space including benches and a whiteboard in Spring 2018.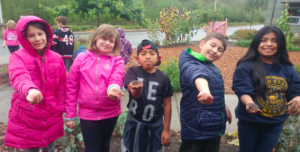 Cordata Elementary has 381 square feet of growing space. It is located at 4420 Aldrich Road, Bellingham, WA  98226-5218.
If this school is particularly near and dear to your heart, we'd love to invite you to become a Sponsor or a Summer Garden Care Volunteer!
Cordata Elementary has a Common Threads Facebook Group you can join!