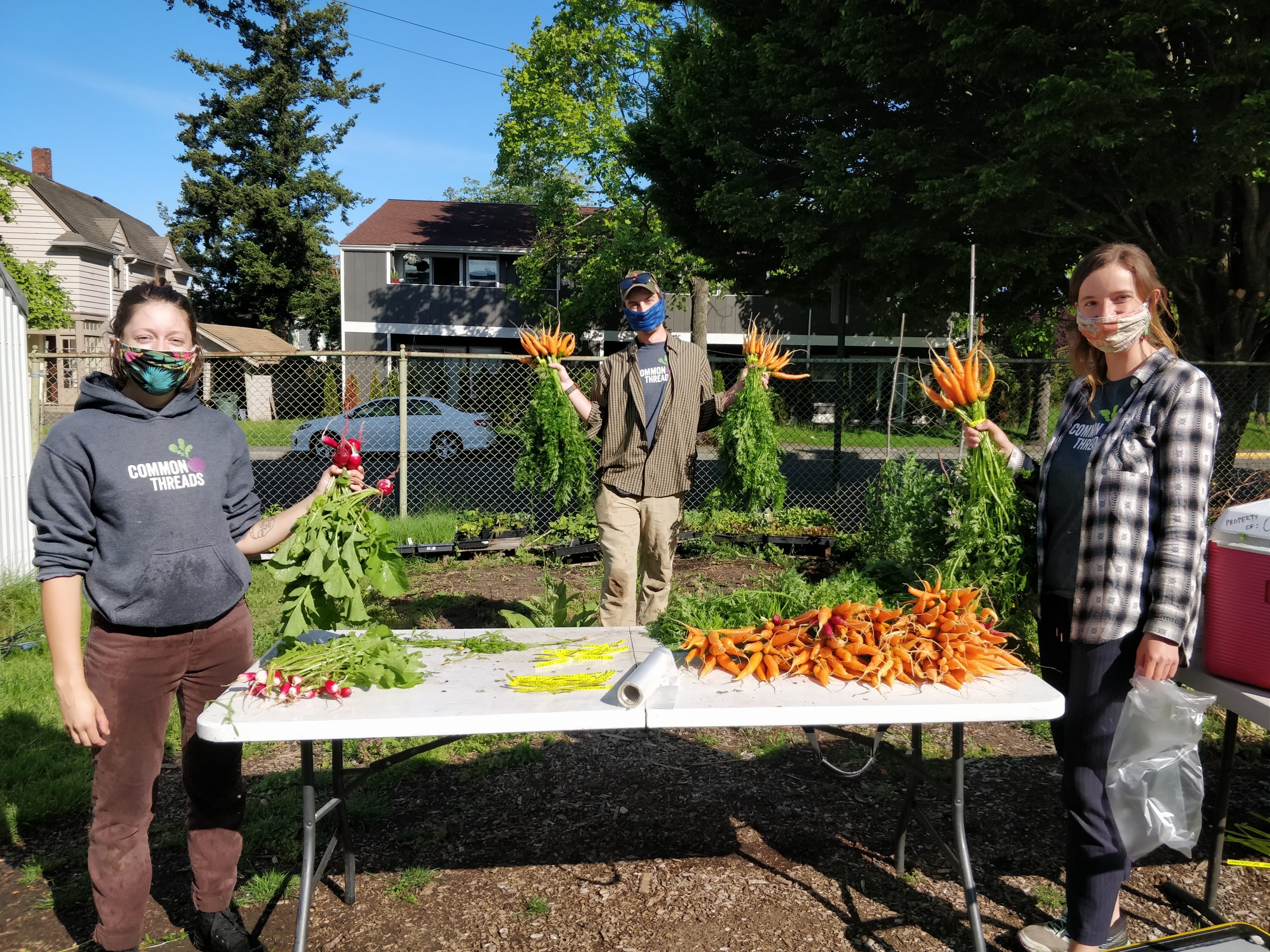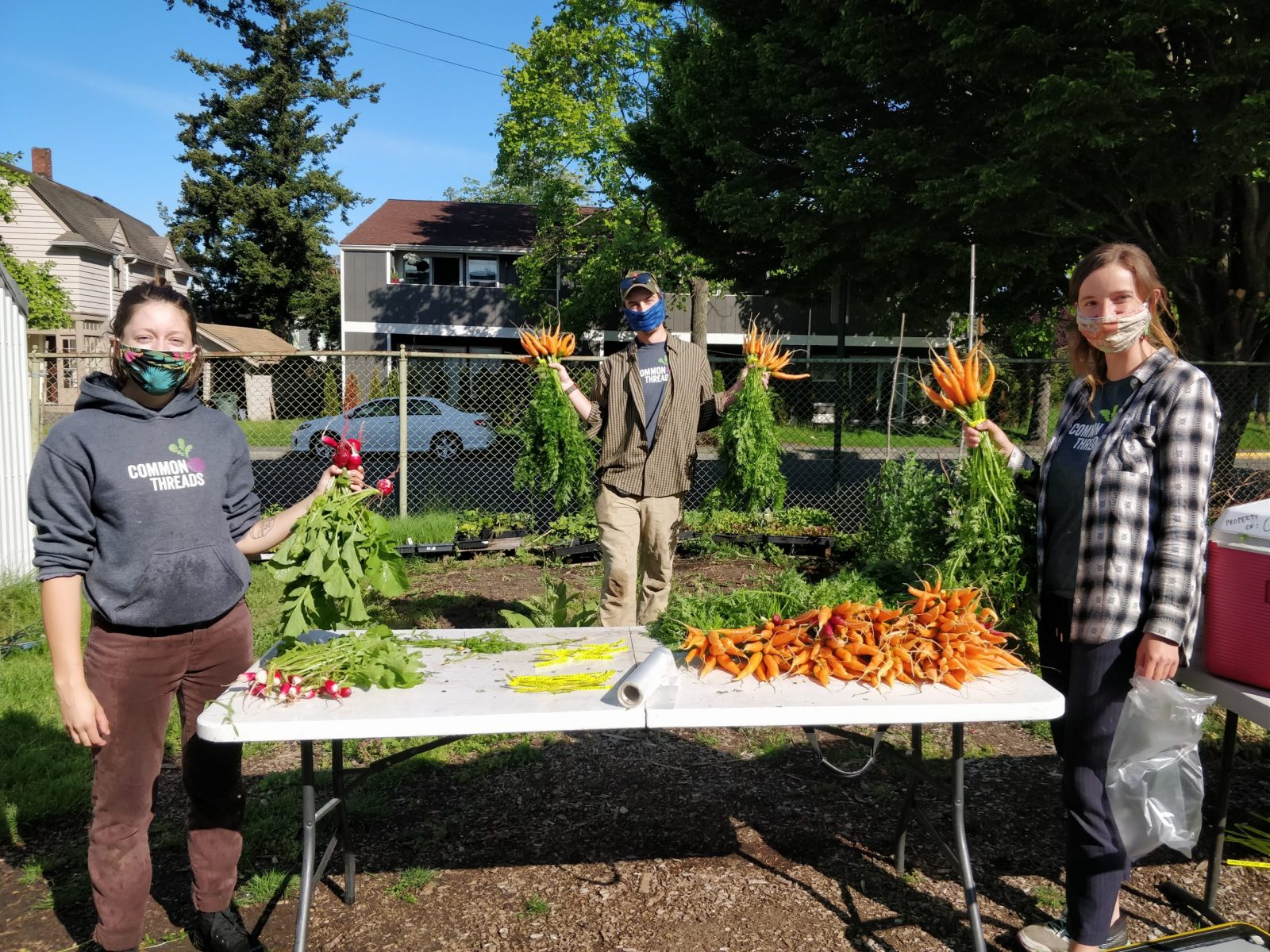 Written by Caroline Boschetto, AmeriCorps Food Educator
Last fall, Common Thread's AmeriCorps Food Educators explored the environmental concept of adaptation with third graders, using thorny plants and brightly colored critters as examples. We never could have predicted that this spring, in the midst of COVID-19, our community would experience a firsthand exercise in adapting to our own rapidly changing environment. 
School closures have pushed Common Threads to adapt the way we use our gardens to serve students' needs. Right now, our priority is to help get fresh, nutritious food in the bellies of kids who need it most. And to do that, we have turned our school gardens into small-scale production farms to grow fresh produce for families in need.
To distribute this produce, Common Threads has coordinated with low income housing complexes and the Bellingham Public School District's food distribution program. The response from the families taking home our crunchy carrots and crisp greens has been overwhelmingly positive. 
"Families have been really excited to get extra veggies and even more excited to learn that it comes from our garden," Food Educator Abby Counihan said. "Produce distribution gets food directly from our gardens into students' kitchens, making the seed to table connection even more apparent."
Common Threads' Food Educators are also modeling adaptation as their service activities have changed significantly from the beginning of the year. 
"I feel fulfilled in my work," Common Threads School Farmer JP Belanger said. "I find solace in knowing that the food we grow is going to those who need it most – families who may not have access to fresh food otherwise."
Being unable to connect with students in the classroom and school garden this spring filled us with a sense of loss. This, however, makes the rare moments when we have gotten to reconnect with our students from a safe distance at food distribution sites all the sweeter.
"One student walked up with his mom and it was the first time I'd seen him in a while," Abby said. "We got to catch up a little bit and I offered him some garden produce. When I offered him [some] strawberries, he got a huge smile and started jumping up and down."
At Common Threads, being able to support our community by using our resources creatively to provide some nourishment and joy amidst the uncertainty is what drives us to keep planting, harvesting, and smiling behind our masks.
"It's especially great to hear how families plan to use the food," Abby added, "whether that's the salad that they're going to add to their meal that night or the lovage that they tried for the first time and loved so much they put it in everything."
Just as our students learned last fall, while environments may be challenging, the adaptations that arise from adversity – whether they're brightly colored butterflies or school gardens with newfound purpose – can be truly beautiful.