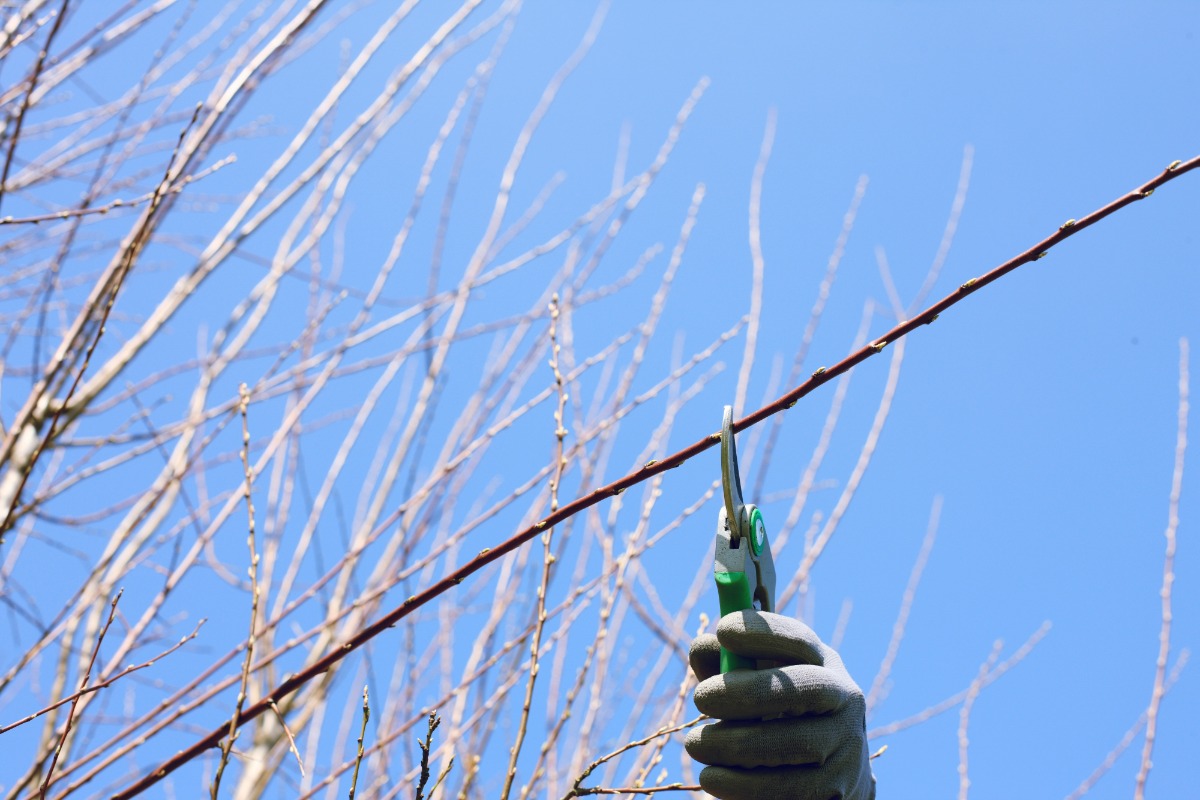 November is the time of year when we put our gardens to bed, and the trees start going to sleep too – shedding leaves and stopping growth to protect themselves against frost. In tree-language we call it going "dormant". Trees in our area enter dormancy in November and stay dormant until March.
Once trees have gone dormant we can prune them back. We do this to:
Establish and maintain structure and size

Improve flowering and fruiting
To guide us in pruning, we can remember to remove the 5 D's from our trees: Dead, Dying, Damaged, Diseased, and Deranged
Dead

branches

are brown, brittle, often flaking bark or no bark and the leaves are gone or dead.
Dying

branches may be partially dead, or they may have brown or wilting leaves in the dying area.
Damaged

branches

could be broken or bent out of shape, insect damage, or badly scraped bark.
Diseased

branches could have a variety of symptoms such as cankers (sunken portion), discoloration, wilting or discolored leaves. Contact your county extension agent for help identifying a disease.
Deranged

branches cross and rub against each other, and often grow towards the center of the tree. 
Airhart, Douglas L. & Zimmerman, Guy III. "Basic Pruning Techniques". 7/11/02. TLCforTrees.info. https://www2.tntech.edu/tlcfortrees/basic_pruning_techniques.htm
Whitman, Ann. 'Early Season Pruning'. Gardener's Supply Company. 4/1/19. https://www.gardeners.com/how-to/early-season-pruning/7889.html