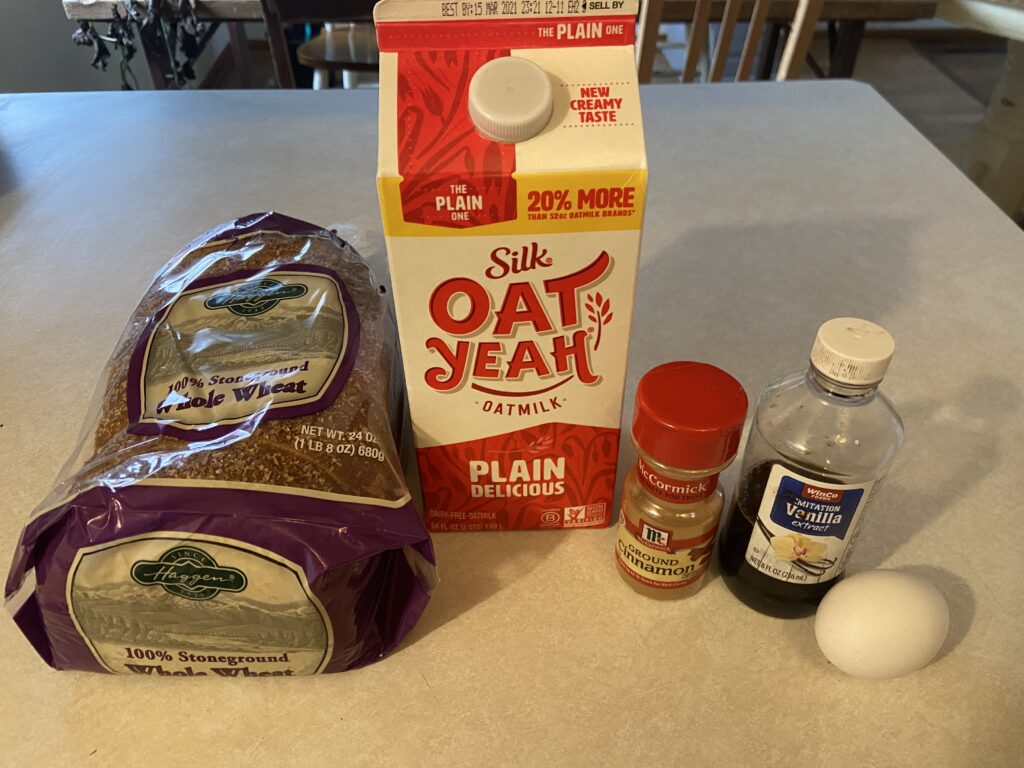 This recipe requires a heat source
Recommended materials: Skillet, shallow bowl, whisk (or fork), spatula, knife, cutting board, measuring spoons (or one big spoon and one small spoon), measuring cups.
This recipe makes roughly 4 pieces of french toast.
Ingredients: 
1 egg

1 tsp vanilla extract

½ tsp cinnamon

¼ cup milk

Butter or oil

4 slices whole wheat toast

Honey, for topping

Sliced fruit of your choice!
Directions: 
Wash hands. 

Heat butter or oil on a skillet over medium heat.

In a shallow bowl, beat egg, vanilla extract, and cinnamon. Stir in the milk.

Place a slice of bread in the egg mixture, turning to coat both sides evenly.

Add the slice to your heated skillet and cook until browned. Repeat with remaining bread slices.

Top with your favorite fruit and drizzle with honey.

Enjoy!