Serving through Americorps
NOTE: Applications are currently CLOSED. If you would like to know when applications open, you can join our email list.
You could make a difference in the lives of hundreds of children! Every school year, we seek out passionate, committed, and energetic individuals to be AmeriCorps Food Educators who garden and cook with kids at one or two schools. The Common Threads site also seeks an AmeriCorps School Farmer, who focuses on providing agricultural support to Food Educators at their schools.
The service term typically runs from mid August until the end of July for a total of 1700 hours.
You can choose to serve at one of four different exciting organizations across WA state: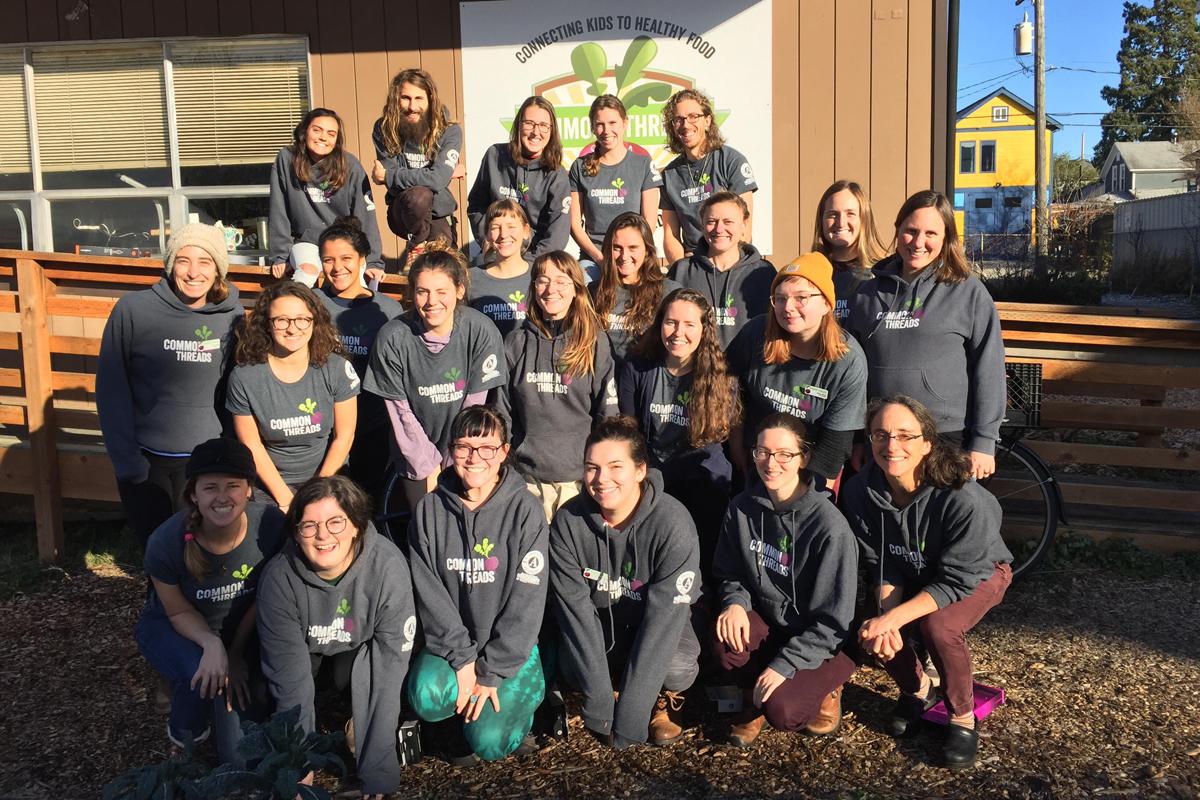 What will you get out of choosing to dedicate a year of service?
The knowledge that you have made a difference in the lives of kids!
A cohort of like-minded individuals
The opportunity to build skills in teaching, community organizing, farming, communications, and more!
Intensive training prior to each seasonal transition
Ongoing smaller trainings
A monthly living stipend
An education award upon completion of 1700 hours
Access to health insurance
Easy access to housing – Common Threads holds a lease on a shared house and subleases to AmeriCorps Members at an affordable rate
To apply
If you are interested in serving as a Food Educator at Common Threads or any of our partner sites, you can apply through Common Threads and indicate which site(s) you are interested in serving at in your cover letter.
Applicants will be accepted on a rolling basis, so if you are interested in applying don't delay!
Please submit a paper and electronic resume and cover letter to Laura Plaut, Executive Director (laura@commonthreadsfarm.org and PO Box 841, Bellingham WA 98227).
An application through AmeriCorps is also required. Successful candidates will be directed to this application process once it is available.