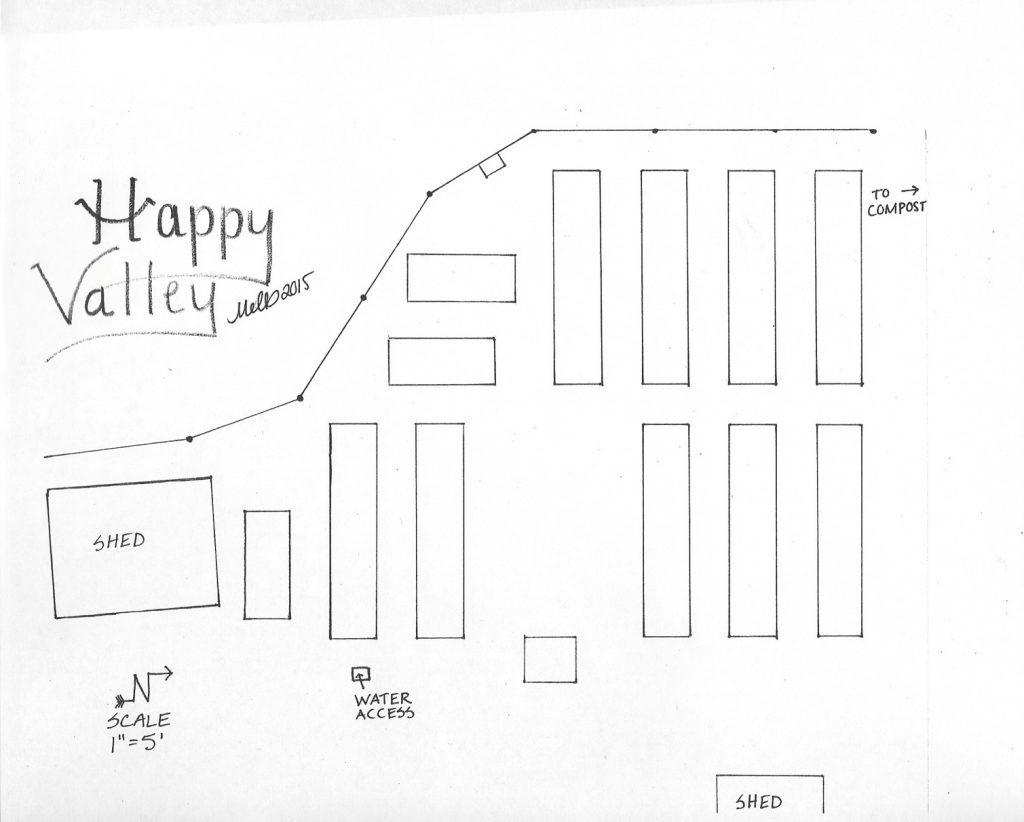 Students have gardened at Happy Valley since 2010, when the Happy Valley staff invested significant professional development time into creating a shared understanding of how the garden can serve as an outdoor classroom aligned with the core curriculum. When Happy Valley was rebuilt in 2016, the garden got rebuilt as well.
Each of the 430 students at Happy Valley play a pivotal role in maintaining the school garden while exploring science, art, nutrition, and more in a unique, hands-on learning environment. The garden consists of raised beds, with about 113 square feet of growing space. An outdoor classroom setting with benches allows students ready access to admiring and exploring the garden. The staff at Happy Valley strongly supports the opportunities the garden provides and continually work collaboratively with the Common Threads Americorps food educator to nurture the garden program and cultivate the minds of their students.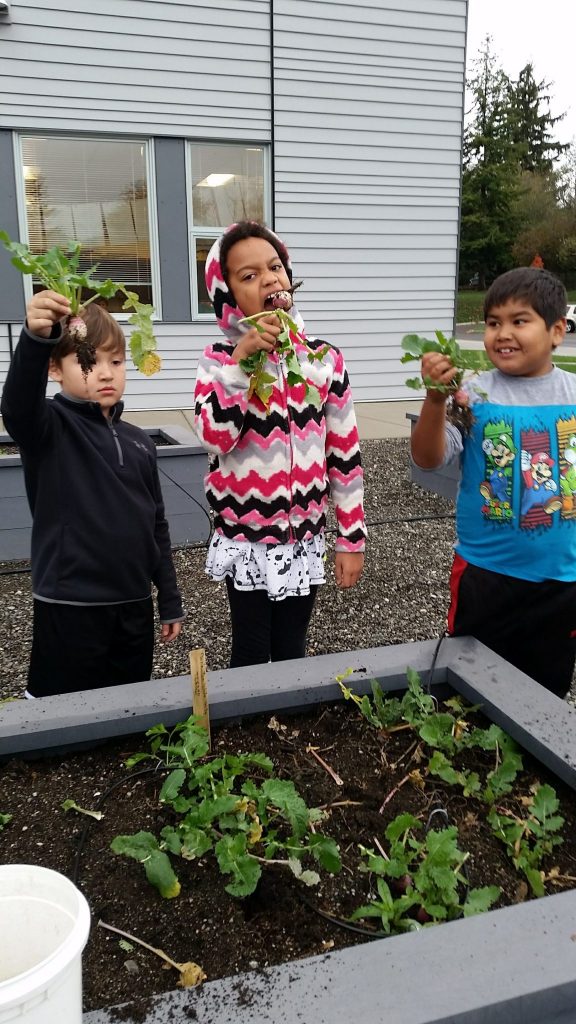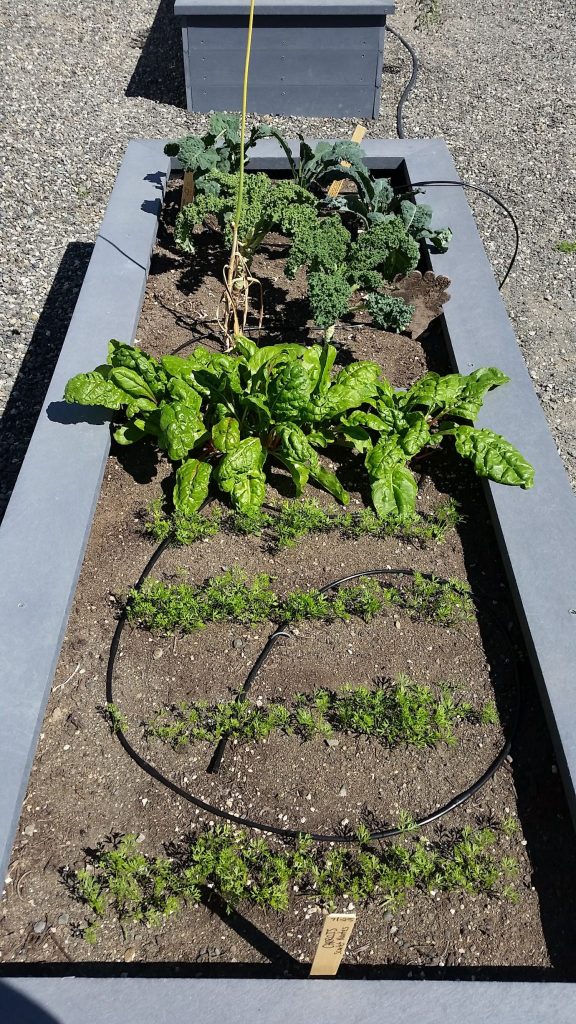 Check out this video tour of Happy Valley with Efraín in Winter 2021!
Happy Valley Elementary is located at 1041 24th Street, Bellingham WA 98225-8603.