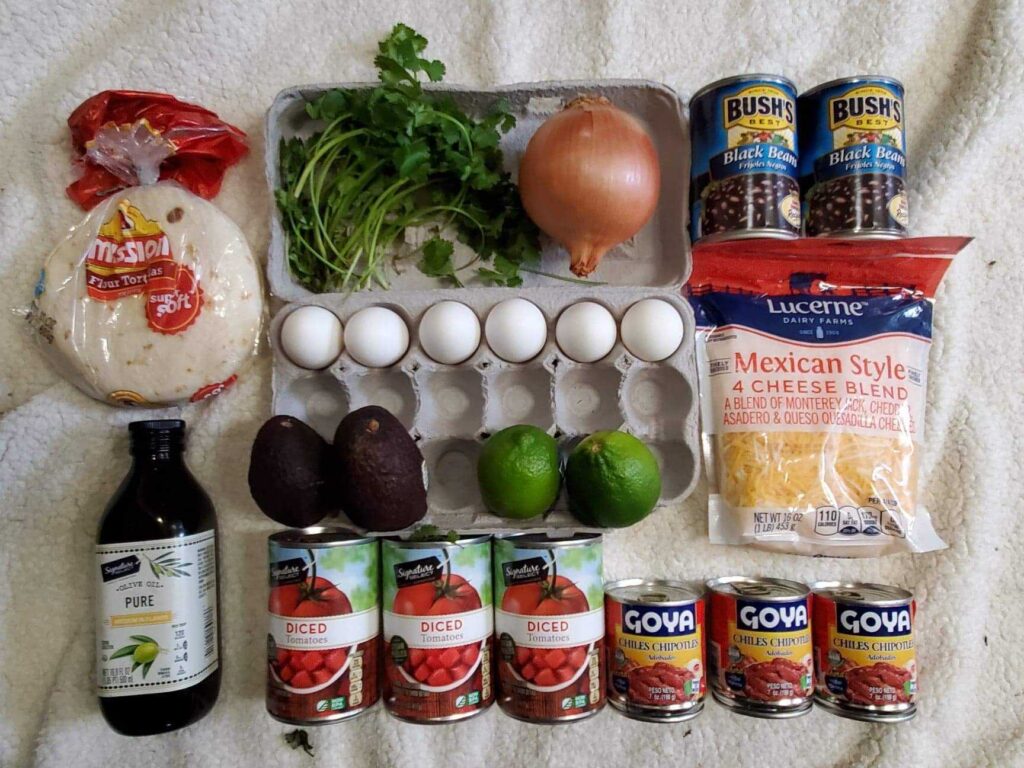 Ingredients:
3 cans diced tomatoes
1-2 onions chopped
3 cans chipotle pepper in adobo or 3 fresh chilis (adjust for preference)
2 cans beans of choice 
12 whole wheat tortillas
1-2 large limes, juiced
~3 TBSP oil
6 eggs
2-3 avocados
3 oz cheese of your choice (optional)
1/2 cup cilantro
Directions:
Wash hands.
Mix or blend the diced tomatoes, onion, cilantro leaves, chipotle or roughly-chopped fresh chili and lime juice until smooth. Pour into a small pan and simmer..
Empty the refried beans into a small pan and warm over a low heat. Add water if necessary.
Heat oil in a skillet then add eggs. Fry until they are the cooked as you prefer.
Cut, peel and slice the avocado and grate the cheese.
To serve, place the tortillas on plates and top with some refried beans. Place the eggs on top then drizzle over with the warm salsa. Top with a little cheese and avocado on the side.
Enjoy!