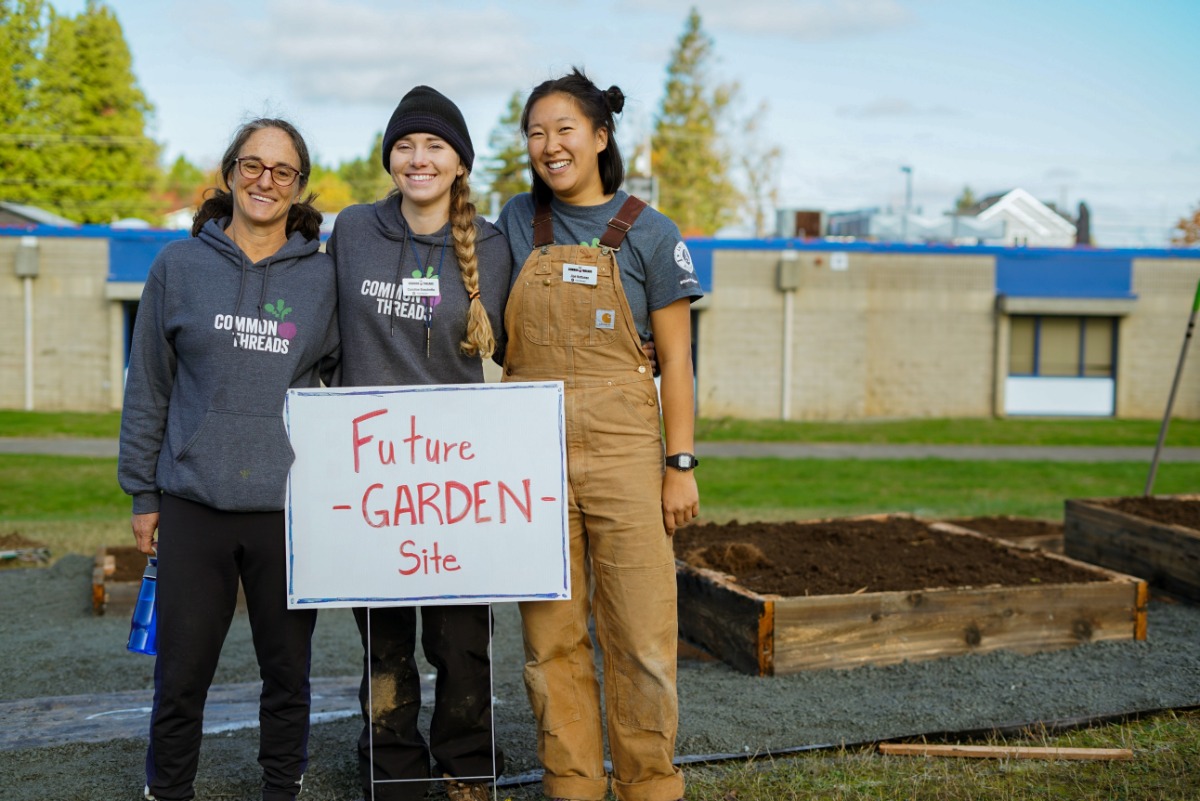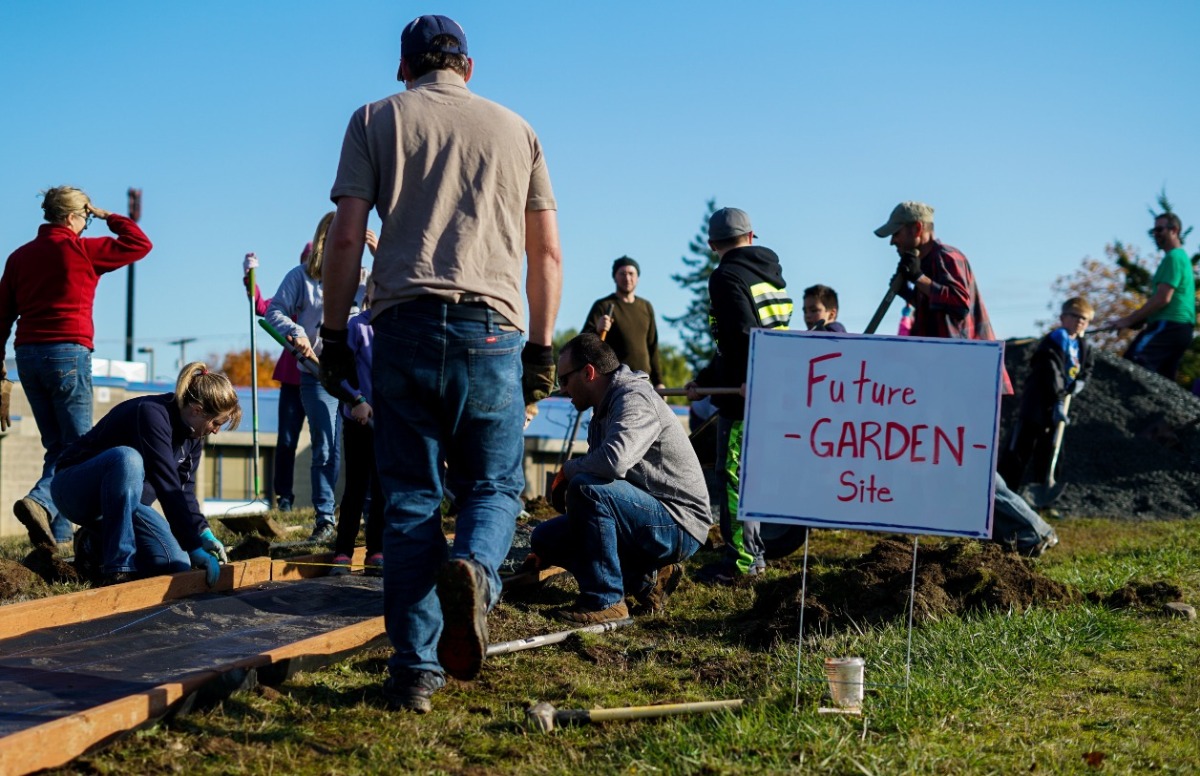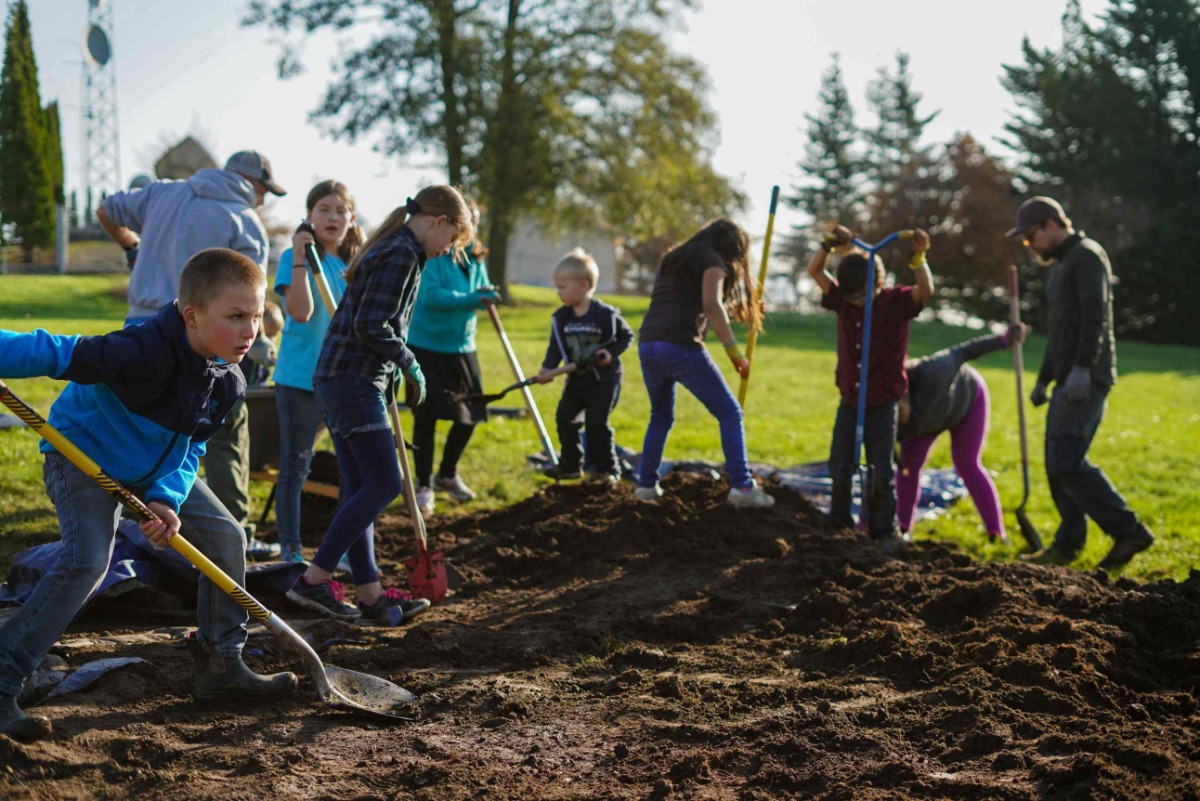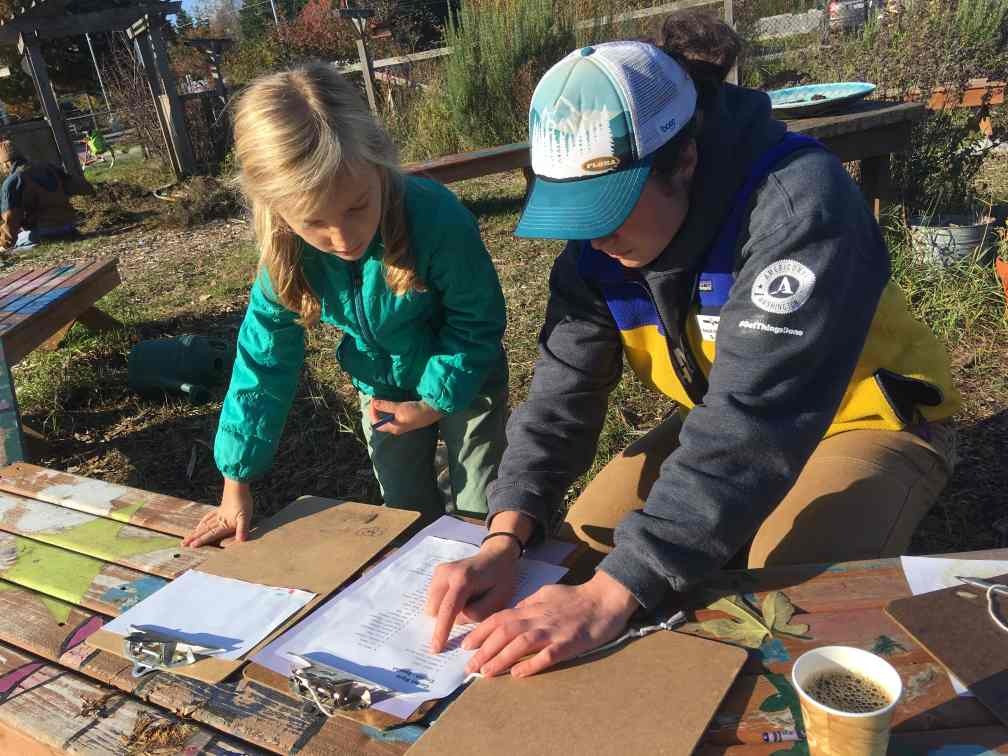 Make a Difference Day happens every year on the last Saturday of October. In honor of the day, Common Threads Food Educators held a number of work parties throughout the month of October to get community members involved in their school garden.
All told, 110 volunteers contributed over 300 volunteer hours at Acme Elementary, Birchwood Elementary, Harmony Elementary, Kendall Elementary, and Skyline Elementary! 
Most schools worked on putting their gardens to bed for the winter – they cleaned up and repaired beds, added compost, planted cover crop, and built trails through the garden. At Skyline, they took on an even bigger task – they built their school garden from start to finish in one day. Students are very excited to begin using it during our spring garden lesson series. 
Two of our partner sites, Coupeville Farm to School and Oxbow Farm Conservation Center participated in the day as well. At Coupeville, an energetic group of Cub Scouts helped prepare the garden for winter, while at Oxbow a small but mighty group helped restore an area of land by the Snoqualmie River. 
The work parties not only completed important tasks to prepare the gardens for spring planting, but they also built community. One fourth grader who attended with his mom commented,  "I love harvesting carrots and visiting the garden!" We were thrilled to have so many kids attending the work parties with their families. 
A community member at the Birchwood work party said in an email, "I think my favorite part was how well everyone worked together. The team lead idea was great, having different people in charge of different things for sure helped me focus and perhaps made it easier for people who haven't met before to work together."
We are so thankful for all of the community members, families, and kids who came out to make a difference in their school garden last month! 
Go out and make a difference in your community. You don't need endless time and perfect conditions. Do it now. Do it today. Do it for twenty minutes and watch your heart start beating. 
– Barbara Sher