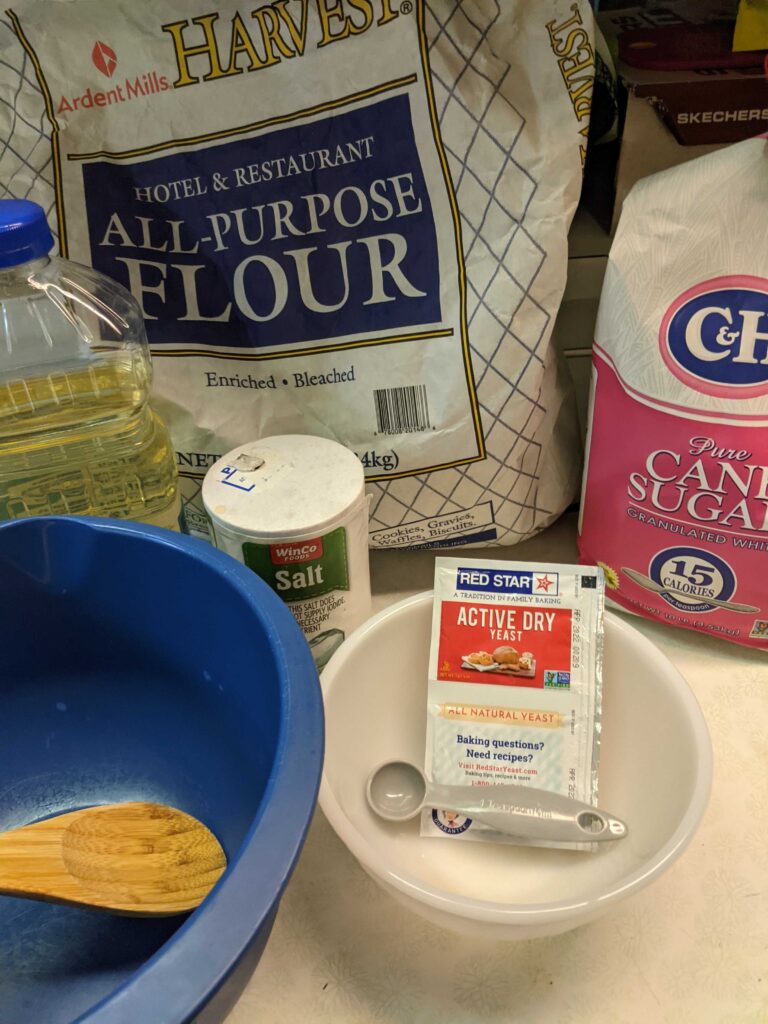 This recipe requires a heat source
Recommended materials: Grill or electric griddle or skillet, large bowl, mixing spoon, tablespoon and teaspoon (or one big spoon and one small spoon), measuring cups, cloth towel (big enough to cover bowl).
Ingredients:
1 ½ cups warm water

1 TBSP sugar

2 tsp active dry yeast

1 tsp salt

3 cups flour

about 2 TBSP vegetable oil
Directions:
Wash hands.

Combine warm water, sugar, and yeast in a bowl. Let stand 5 minutes, until foamy.

Add salt and flour. Knead dough about 20 times on a floured surface. 

Form dough into a ball.

Put dough into an oiled bowl and cover with cloth. Let rest for 30-45 minutes (it won't rise much).

Divide dough into 8 pieces and roll out. Form into fun shapes if you want!

Grill naan pieces on grill, electric griddle, or slightly oiled skillet. Cook 1-2 minutes on each side.

Serve with your favorite dipping sauce.

Enjoy!
Recipe Courtesy of Becky Moore and Concrete Farm-to-School