by Sydney Latas, AmeriCorps Food Educator
"I am just so proud of Bellingham," said one Common Threads team member at the ribbon-cutting ceremony for Bellingham Public School's new Central Kitchen. The work to realize the vision for the Central Kitchen, which began back in 2013, was a communal labor of love, all done to ensure that Bellingham students have increased access to healthy, whole foods in the cafeteria.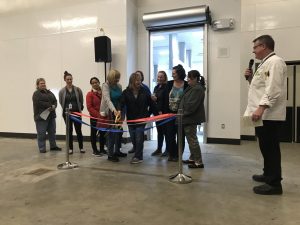 Led by Executive Chef Patrick Durgan, the Central Kitchen will "give Bellingham Public Schools the ability to provide less processed, more scratch-prepared food to students and staff." Bellingham students are already falling in love with fruits and vegetables through Common Threads' gardening and cooking programs, and we're glad to be priming kids' enthusiasm for the increased minimally processed healthy foods that the cafeterias will be better able to serve. 
It's such a pleasure to partner with a district that has a clear food services vision to "encourage a lifetime of healthy eating."

Our team member said it best–we are all so proud of Bellingham, a community that is setting the standard for how to grow future generations of good eaters.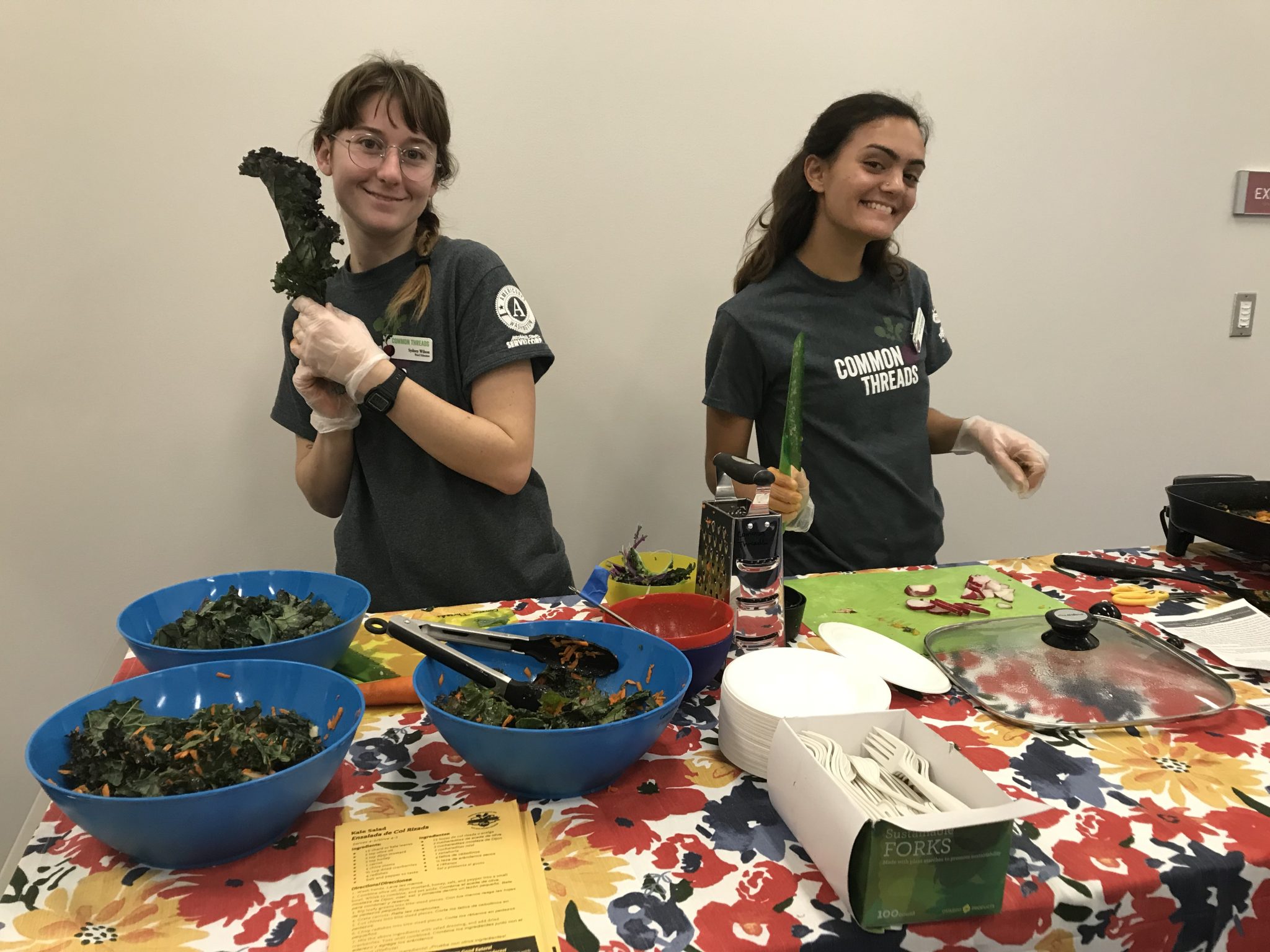 Food Educators Sydney W. (left) and Sophie (right) serving up some snacks at the event