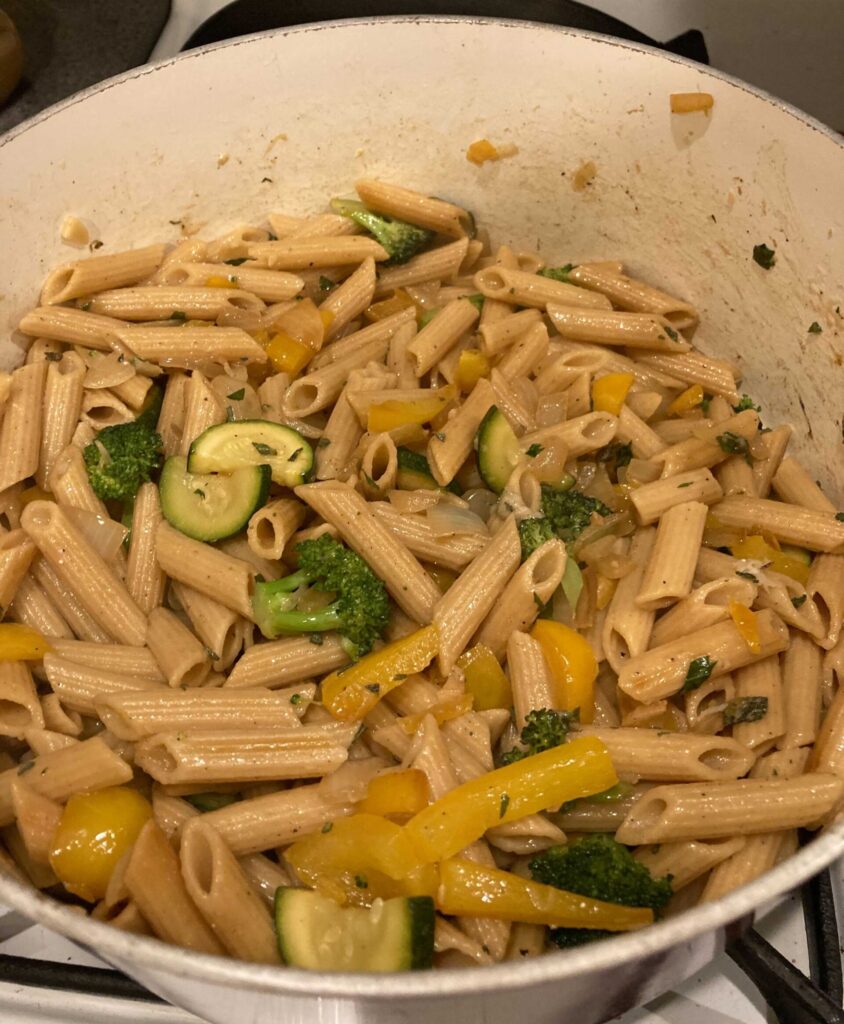 This recipe requires a heat source
Recommended materials: Saucepan, Skillet, knife, cutting board, large bowl, spatula, tablespoon (or one big spoon), measuring spoons.
Ingredients: 
1 12 oz box of whole grain pasta 

2 cups of chopped vegetables (bell peppers, broccoli, onions, and zucchini all work especially well, but you can use any kind you have on hand!)    

2 TBSP olive oil or butter

¼ cup basil (finely chopped)

3 TBSP sage (finely chopped)

Pinch of oregano

1 TBSP pepper

Pinch of salt
Directions: 
Wash hands. 

Cook pasta and drain, saving ½ cup of the pasta water.

Heat a skillet on medium high heat, then cook your vegetables in the water saved from the pasta for 4-6 minutes, or until tender. 

Combine pasta and vegetables in a large bowl. 

Drizzle with oil or melted butter then add the basil, salt, pepper, sage, and oregano. Mix well. 

Enjoy!
Note: Pasta Primavera is really flexible – have fun experimenting by adding different fresh or dried herbs, spices, pasta sauces, or different combinations of vegetables!