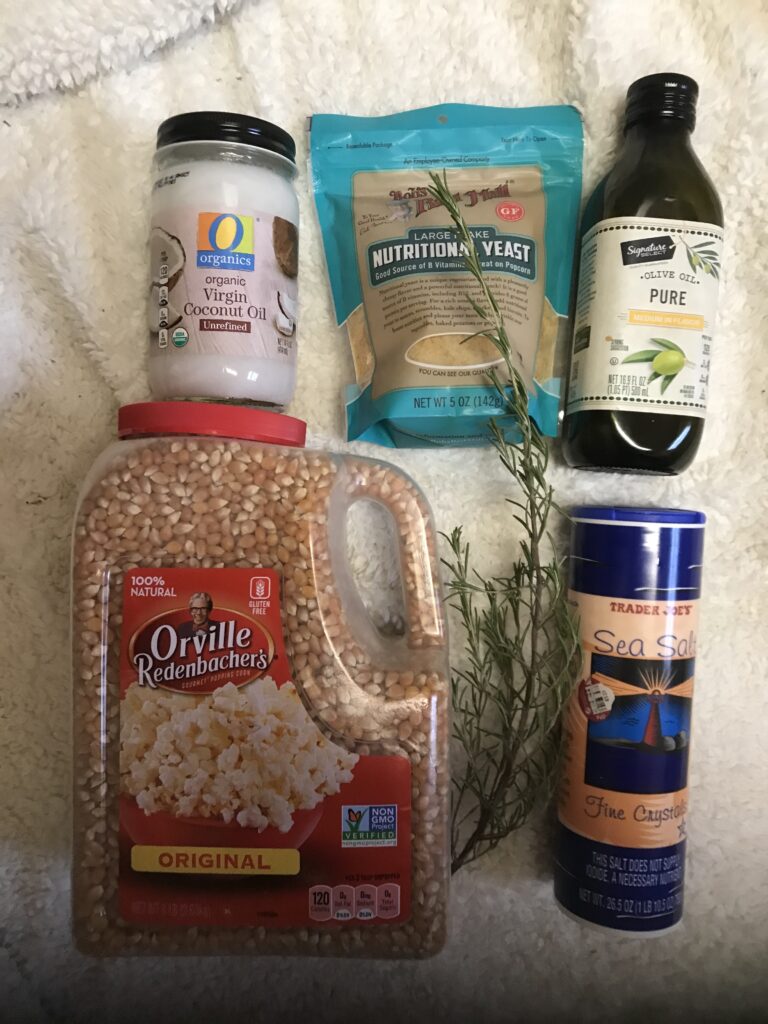 Serves 4-5
Ingredients:
1/2 cup coconut oil
½ cup popcorn kernels
1 teaspoon salt
1 tablespoon olive oil
1 teaspoon rosemary
1 tablespoon nutritional yeast
Directions:
Wash hands.
Heat coconut oil in a pan
Add one kernel to the pan. When it pops, add more kernels
Cover and gently shake the pan until all the kernels have popped.
Add olive oil, salt, rosemary, nutritional yeast
Enjoy!