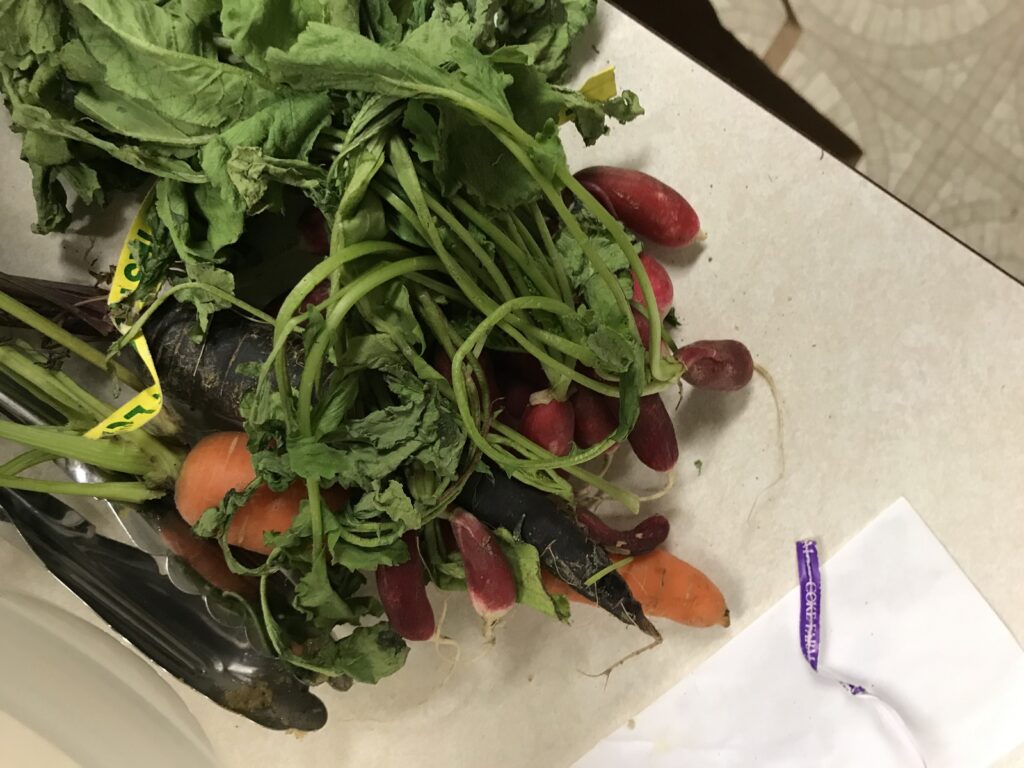 Makes 5 portions
Ingredients:
3 cups grated root vegetables/tubers (carrots, parsnips, beets, turnips, potatoes)
¼ medium onion, grated
2 large eggs
1 tbsp cornstarch
½ tsp baking powder
½ tsp salt
¼ tsp pepper
Oil for frying
Sour cream or applesauce for serving (optional)
Directions:
Wash hands
Place grated vegetables and onion into a large bowl. Press with a paper towel to absorb moisture.
Add eggs, corn starch, baking powder, salt, and pepper. Stir well.
Place skillet on medium low to medium heat. Pour enough oil to fill the skillet to a depth of ¼-½ inch.
When the oil is hot add small scoops of latkes to the skillet. Flatten them with a spoon to make patties. Cook until browned, about 5 minutes per side.
Place finished patties on a paper towel to drain.
Season with salt and serve with choice of toppings
Enjoy!