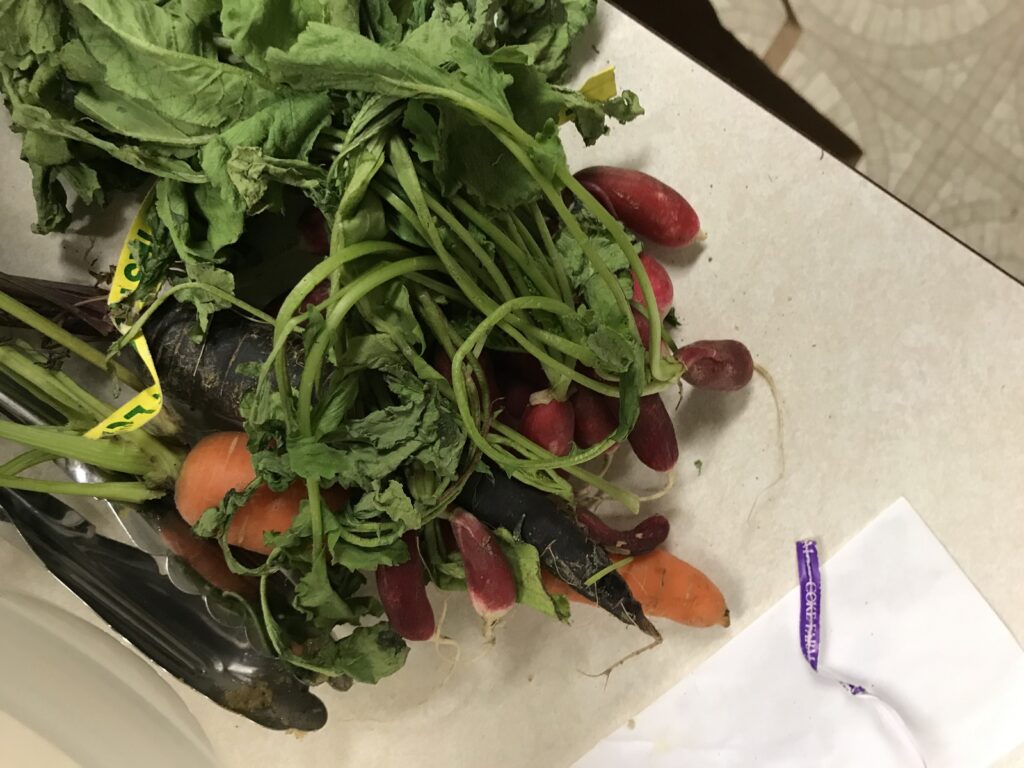 This recipe requires a heat source
Recommended materials: Skillet, large bowl, grater (or knife), cutting board, measuring spoons (or one big spoon and one small spoon), measuring cups, paper towels.
This recipe makes roughly 6-8 latkes
Ingredients:
3 cups grated (or cut into thin strips) root vegetables/tubers (carrots, potatoes, parsnips, beets, turnips, etc.)

¼ medium onion (grated or finely chopped)

2 large eggs

1 TBSP cornstarch

½ tsp baking powder

½ tsp salt

¼ tsp pepper

Oil (for frying)

Sour cream and/or applesauce for toppings (optional)
Directions: 
Wash hands.

Place grated vegetables and onion into a large bowl. Press with a paper towel to absorb excess moisture.

Add eggs, corn starch, baking powder, salt, and pepper. Mix well.

Heat a skillet on medium heat with enough oil to fill the skillet to a depth of ¼ – ½ inch.

When the oil is hot, add small scoops of latkes to the skillet. Flatten them with a spoon to make patties. Cook until browned, about 5 minutes on each side.

Place finished patties on a paper towel to absorb excess oil.

Season with a pinch of salt if desired.

Serve with sour cream or applesauce, whatever you like!

Enjoy!