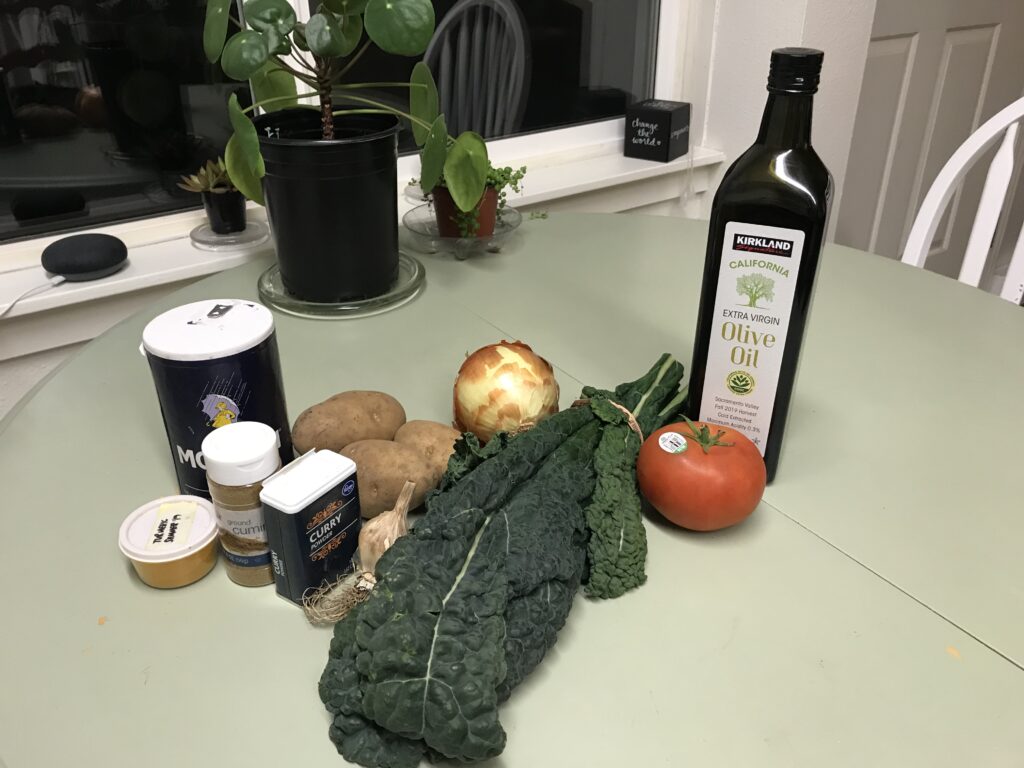 As prepared in the classroom during the 2017-2018 winter cooking series! Read all about it here, and download recipe cards below.
This recipe requires a heat source
Recommended materials: Saucepan, knife, cutting board, measuring spoons (or one big spoon and one small spoon), measuring cups.
This recipe makes roughly 8-10 cups of curry.
Ingredients:
5-6 medium potatoes (cut into bite-sized cubes)

1 bunch leafy greens – chard or kale work well (ripped into bite-sized pieces)

1 TBSP olive oil

4-5 garlic cloves (minced)

1 tsp cumin 

1 tsp turmeric

1 tsp pepper

2 tsp salt

4 cups of tomatoes, can be frozen, canned, or fresh (diced)

Vegetable stock or water, as needed
Directions:
Wash hands.

Wash potatoes and chop into small bite-sized cubes. It is not necessary to peel the skins – they contain valuable nutrients!

Heat 1 TBSP of olive oil in a large pot over medium heat. 

Add potatoes, garlic, cumin, turmeric, pepper, and salt. Sauté for 2 to 3 minutes.

Add tomatoes, and increase heat to medium-high until you reach a boil. 

Then, reduce heat to medium-low, cover, and cook for 15 to 25 minutes, or until potatoes are tender. For the last few minutes of cooking, add your leafy greens. If the curry dries out while cooking, add a bit of vegetable stock or water.

Taste and adjust seasonings as desired. Serve with rice, yogurt, or

naan

.

Enjoy!
Note: Experiment with other ingredients. Chopped almonds, celery, and feta are all good!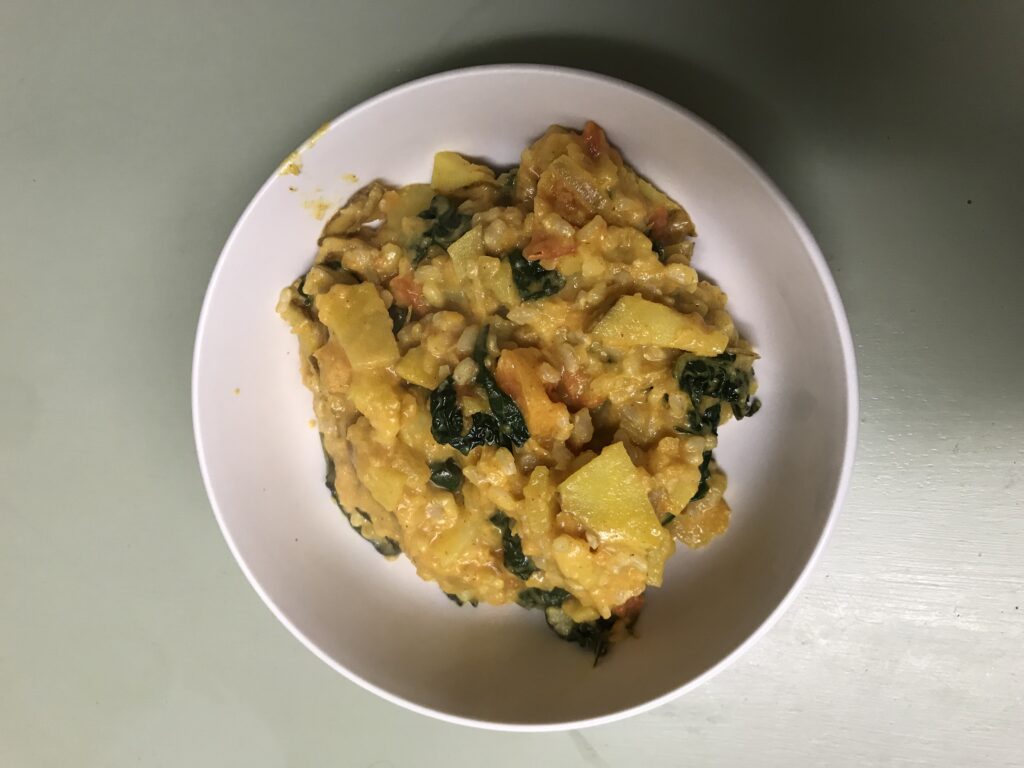 Downloadable recipe cards, in English and Spanish: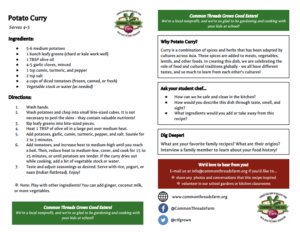 Potato Curry, Downloadable version, English