Curious Minds and Dirty Hands
Have you ever wondered what happens during an elementary school garden lesson with Common Threads? AmeriCorps Food Educators share a sneak peek into our some of our lessons this spring. This is a multi-part series, stay tuned for future lessons!

The first spring lesson (by Margo Heffron)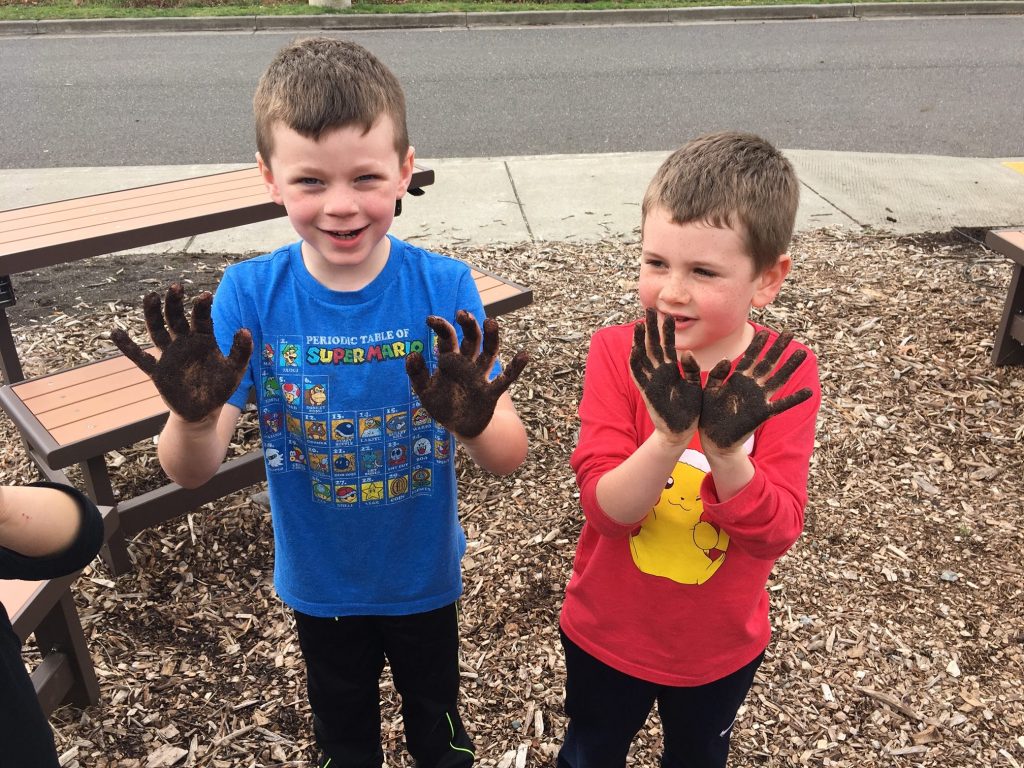 It's spring, and kids are back in the garden, tuning into the garden environment and the changes that happen during springtime!
Kindergarteners searched for and drew signs of spring – and also practiced walking feet by making "caterpillar" lines! First graders discussed the evidence of living things and discovered birds nests, snail shells, and spiderwebs. Second graders found "magic spots" in the garden, where they spent time observing and recording changes in the garden each lesson. Life Skills classes learned how to be farmers by weeding, planting, and watering their seeds.
The older grades spent less time observing changes in the garden and more time making changes to the garden! To get ready for planting, fifth graders sifted compost (and found giant worms in the process!) while fourth graders weeded and amended the beds with flaxmeal. One fourth grade class used teamwork to pull out a large root ball, which they named 'Elsa' due to her long hair. Last but not least, third grade classes designed and built trellises and sowed our first crop: snap peas!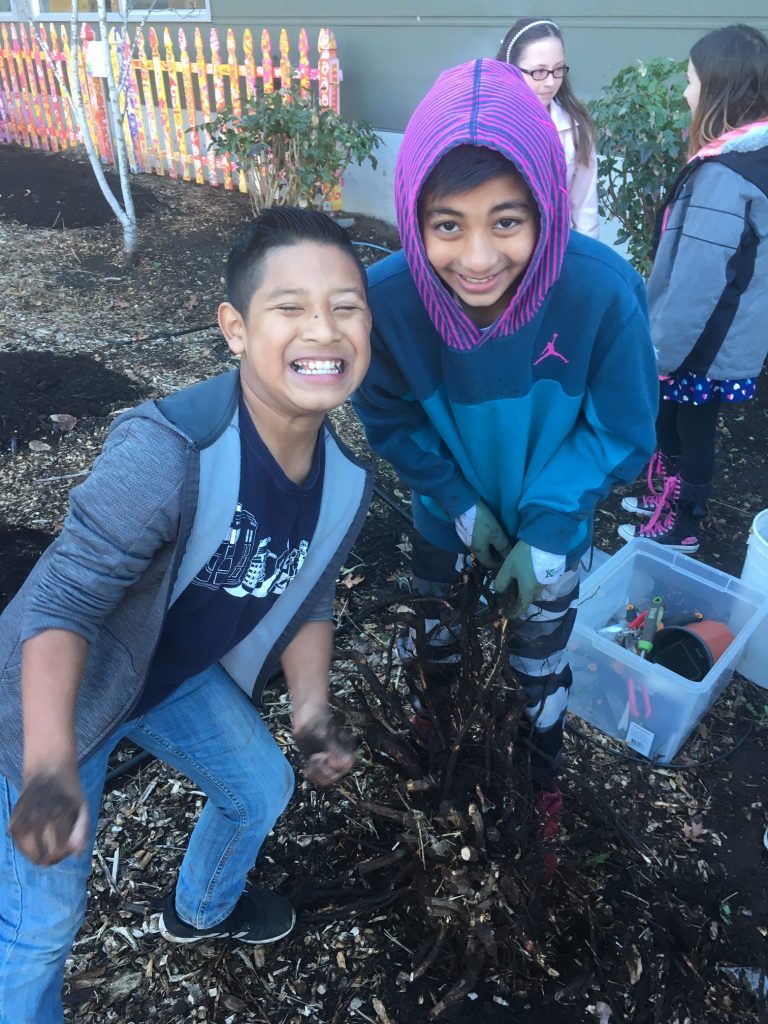 Our first spring lesson also started sprouting creative and curious thoughts in our students' minds. One student hypothesized how adding salt, sugar, or pepper to water might affect germination. "How is soil made?" wondered a first grader.
The garden is the perfect place for inquiry and I am so grateful to be a  Food Educator who gets to help kids join the dirty hand club and answer most questions with the question: "What do you think?"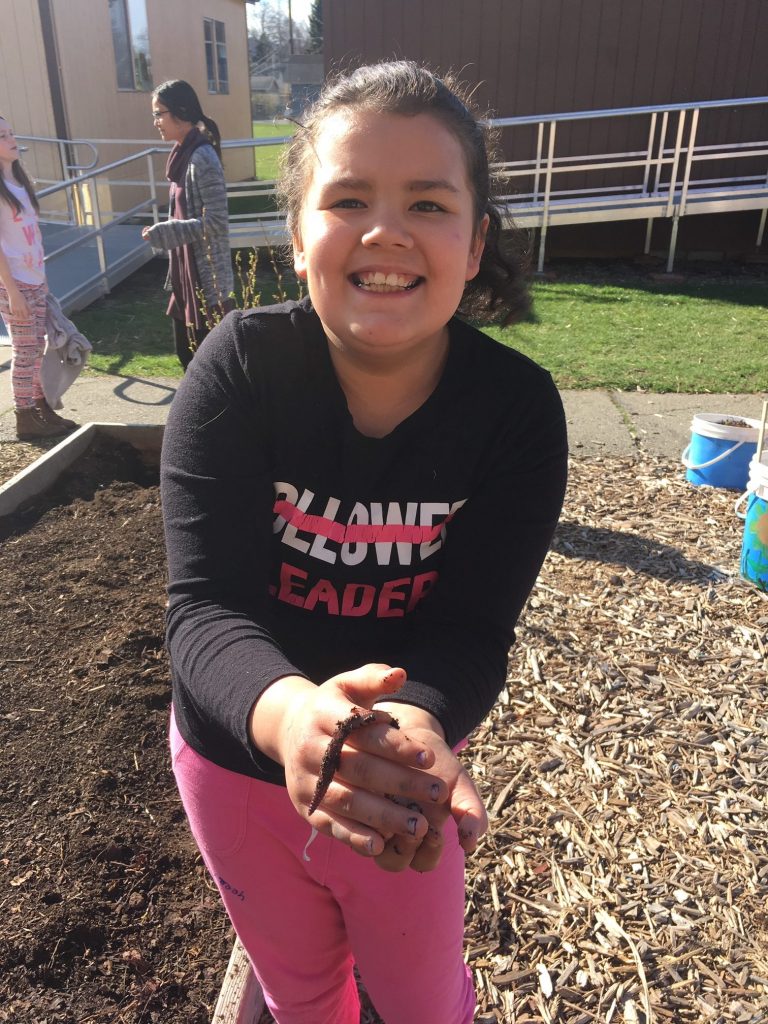 Wonder what kids will be doing next in the garden? Read about it in part 2 of the series!